Another sellout crowd honored the area's best athletes for their outstanding accomplishments at the Greater Cleveland Sports Awards at the Renaissance Cleveland Hotel.
The Greater Cleveland Sports Awards were created in 2000 by the Greater Cleveland Sports Commission as its annual fundraising event. This benefit enables the Sports Commission, a 501(c)(3) nonprofit organization, to continue its mission to measurably enhance the economy, image and quality of life in the Greater Cleveland community. Since 2000, the Sports Commission has been responsible for attracting and creating over 100 sporting events and activities to the Greater Cleveland area, generating more than $300 million in economic impact.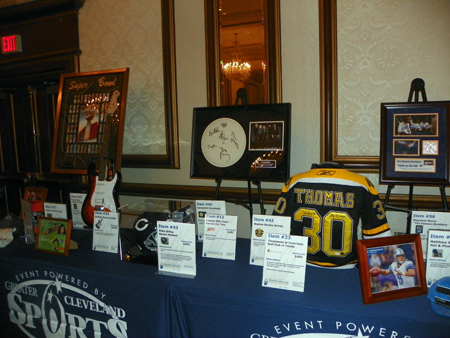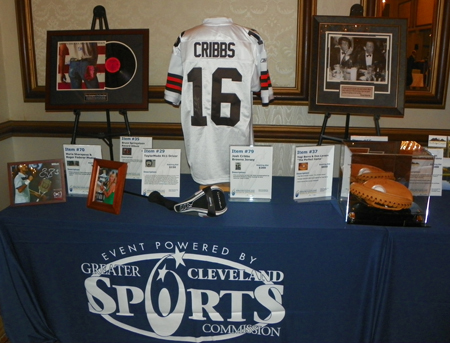 Attendees mingled with current and former sports stars and bid on a large collection of rare sports memorabilia.
After dinner, ESPN Sportscaster Erin Andrews served as MC for the event.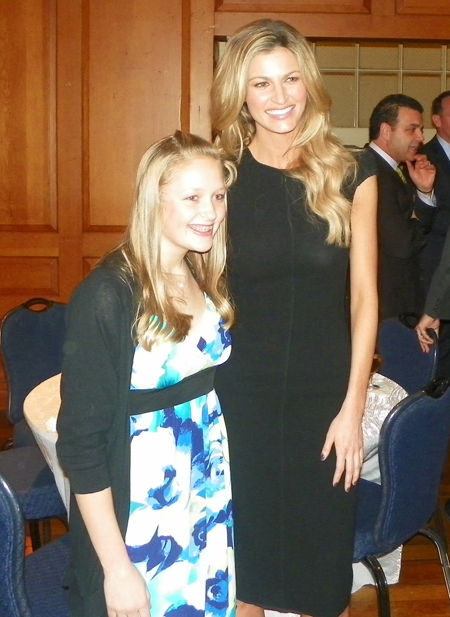 ESPN reporter Erin Andrews posing with a fan



Presenters of the awards included Carlos Baerga, Harrison Dillard, Hanford Dixon, Joe Haden, Kevin Mack, Sam Rutigliano, Brad Sellers and Mark Shapiro.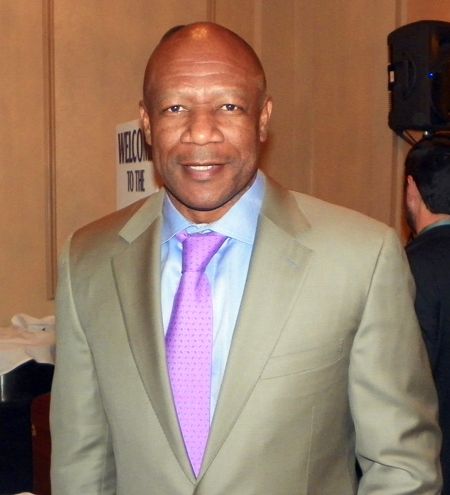 Top Dawg Hanford Dixon
The nominees for High School Athlete of the Year were:
WINNER: Mitch Trubisky – Football, Mentor High School
Kareem Hunt – Football, Willoughby South High School
Trey Lewis – Basketball, Garfield Heights High School
The Collegiate Athlete of the Year nominees were:
WINNER: Men's Soccer Team – University of Akron
Norris Cole – Basketball, Cleveland State University
Dustin Kilgore – Wrestling, Kent State University
The Amateur Athlete of the Year nominees were:
WINNER: Jessica Beard – USA Track and Field, Euclid
Justin Harry Lester – USA Wrestling, Akron
Stephen Robbins – USA Masters Track & Field, Cleveland Heights
Jessica Beard was a standout at Euclid High School and just graduated from Texas A&M. She won the prestigious Bowerman Award (the Heisman Trophy for Track & Field) in December.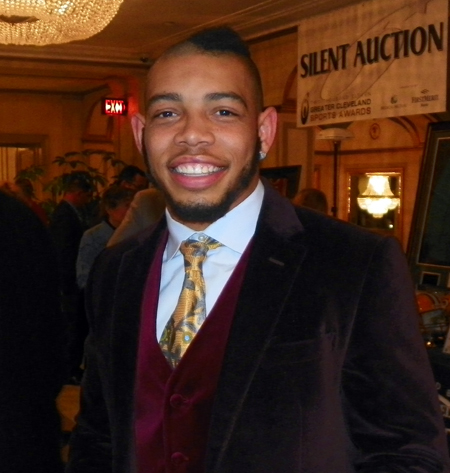 Cleveland Brown Joe Haden



The Professional Athlete of the Year nominees were:

WINNER: Asdrubal Cabrera – Cleveland Indians
Justin Masterson – Cleveland Indians
Joe Haden – Cleveland Browns

Austin Carr received the Lifetime Achievement Award.

The Lifetime Achievement Award traditionally honors an individual who has advanced sports in Cleveland through personal or career dedication and achievements. Former recipients of the Lifetime Achievement award include Jim Brown, Mark McCormack, Bob Feller, Richard E. Jacobs, Herb Score, Joe Tait and Chuck Kyle.

The Cleveland Clinic Courage Award went to Brandee Kelly, CSU women's basketball player who was diagnosed with Lymphoma. After many months of treatment, Brandee is cancer free.

Congratulation to all the nominees and winners and the Greater Cleveland Sports Commission for another outstanding event.

Enjoy these photos from the evening.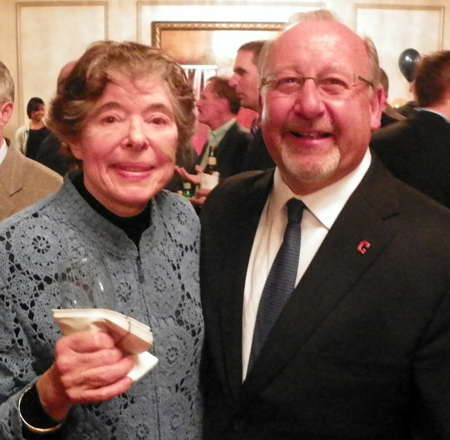 Anne Feller and Bob DiBiasio of the Cleveland Indians


---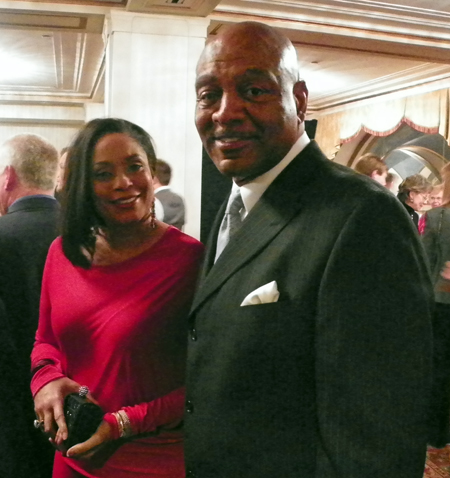 Darlene and Reggie Rucker


---


Judge Dick 'Bam Bam' Ambrose


---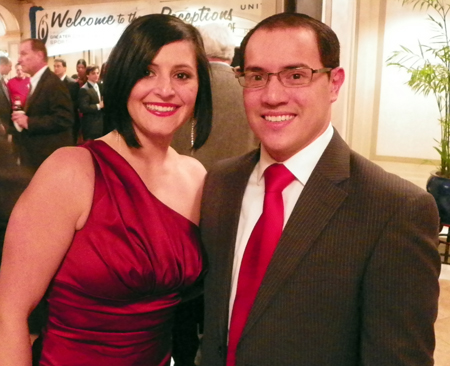 Dominique Moceanu and husband Mike Canales


---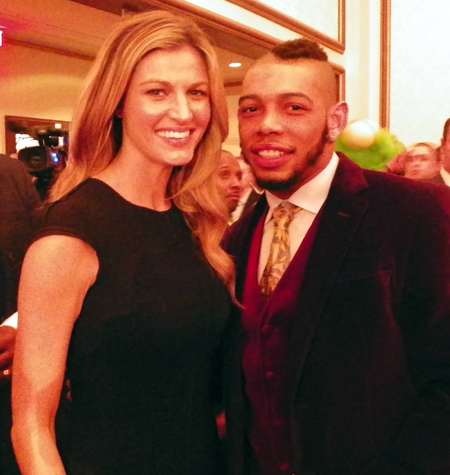 Erin Andrews and Joe Haden


---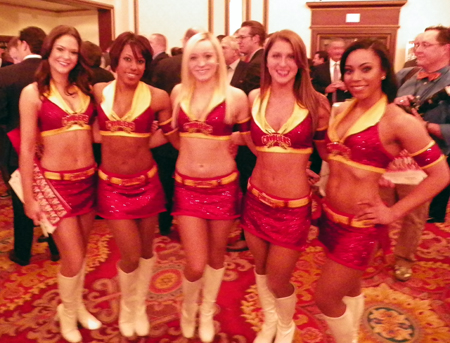 Cleveland Cavaliers Girls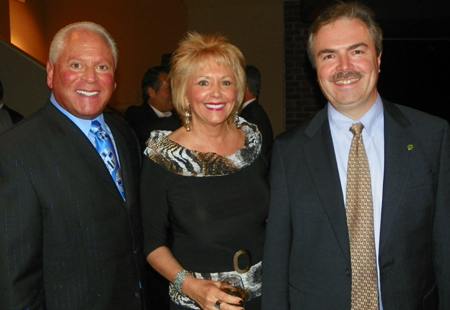 Ken and Linda Lanci with Patrick Paoletta


---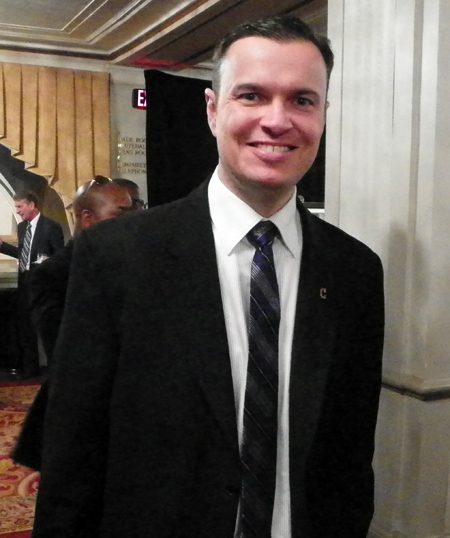 Curtis Danburg, Cleveland Indians Communciations Director


---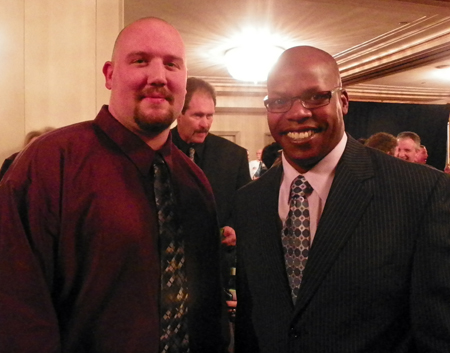 Cleveland Browns Brian Schaefering and Kevin Mack


---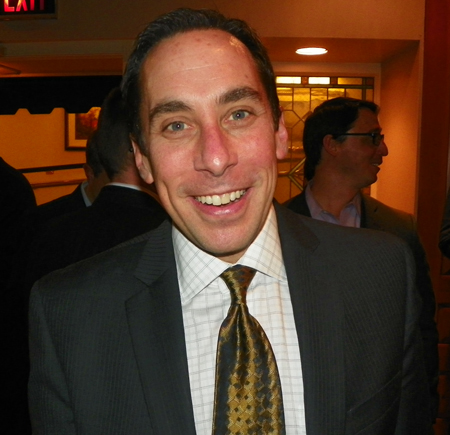 David Gilbert,
President & CEO of the Greater Cleveland Sports Commission


---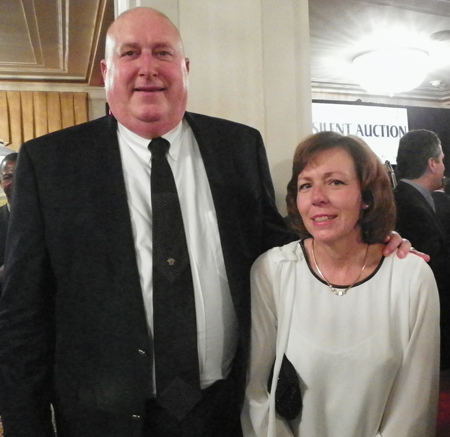 Steve and Terri Payne


---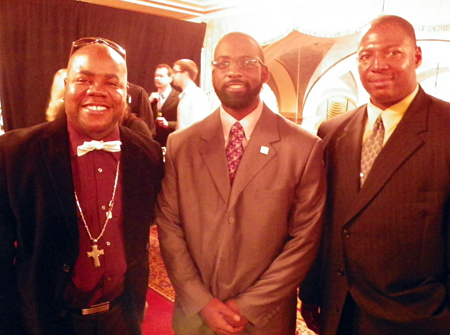 Marcus Gould, Ryan Durr and Edward Little


---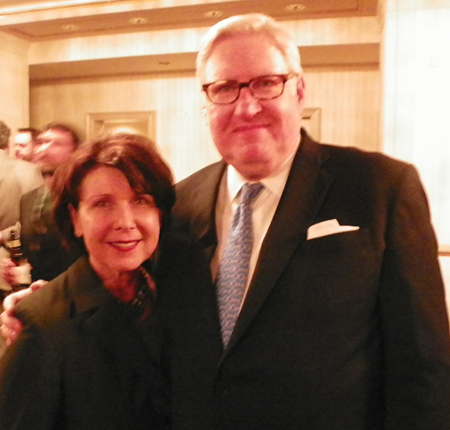 Joanne and Richard Clark


---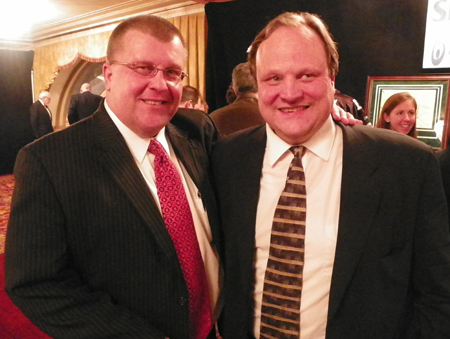 Dennis Noonan and Doug Benns


---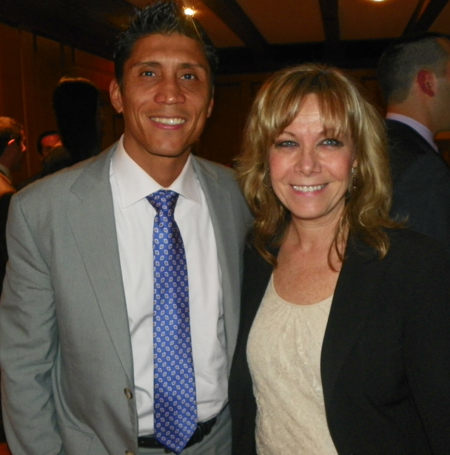 Eddie Morrows of AC Milan and Carol Payto of GCSC


---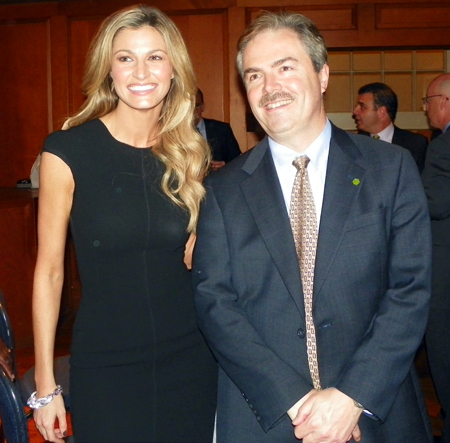 Erin Andrews posing with a fan


---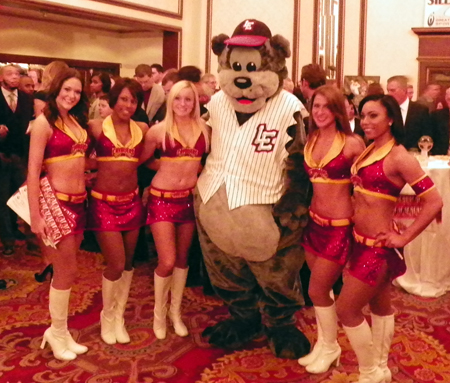 Cleveland Cavs Girls


---