Stefani Schaefer, herself a successful woman, moderated a panel of two other very successful women at the March 21, 2012 Corporate Club at Landerhaven.


Stefani Schaefer, Tami Longanberger and
Lieutenant Governor Mary Taylor



The first was Mary Taylor, the Lieutenant Governor of the State of Ohio. She is also the Director of the Ohio department of Insurance and the head of CSI Ohio - the Common Sense Initiative. She used her skills as a CPA to serve as the Auditor of State of Ohio immediately prior to her election as Lieutenant Governor.

The other panelist, Tami Longanberger, is CEO of Longaberger Company, the premier basket making company in the country. She was appointed chair of the Women's Business Council in 2006 by President George W. Bush, a position which allowed her to recommend policy to the President of the Unites States, Congress and the Small Business Administration.

Together they represented strong, intelligent business women with insights into the subject every woman wants to talk about. "How do you do it all?" and "How do you balance family and work?"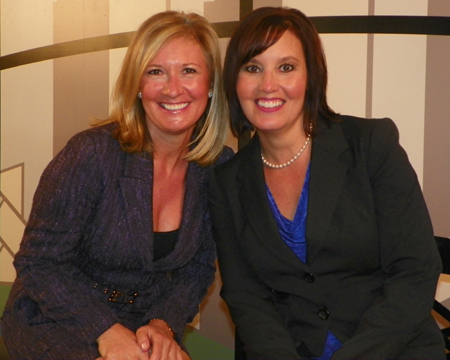 Tami Longanberger and Lieutenant Governor Mary Taylor



Both women presented a picture of a woman with her eye on the ball. They stressed the need for focus. Mary Taylor also noted "you have to take advantage of opportunities." Even if you don't know the whole answer to what you want to do with your life, recognize when an opportunity presents itself and don't be afraid to take a risk.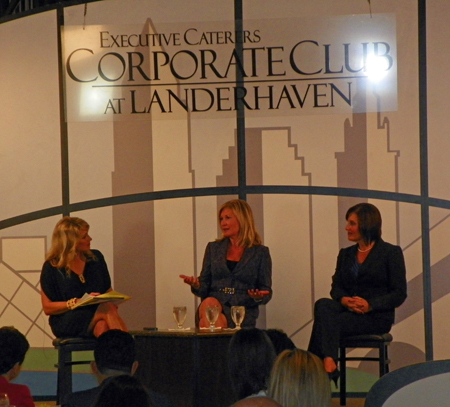 Tami Longanberger has had many opportunities to work with women in the Middle East. Comparing America to the Middle East she says that in America there is a belief that if you work hard, stay focused and disciplined you will do better. There is hope. In the Middle East she does not feel that sensation of hope - or a promise that things can get better.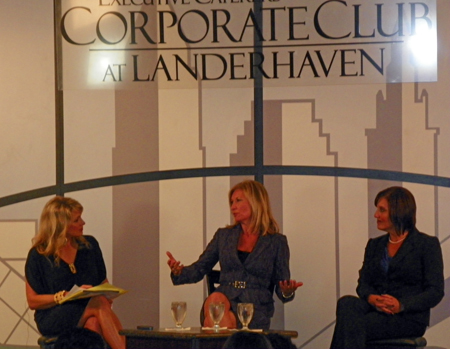 Ms Longanberger also believes that small businesses and family businesses make this country great. They are a compilation of Horatio Alger stories of men and women who have overcome adversity and made something of themselves. They are the product of their own hard work and perseverance.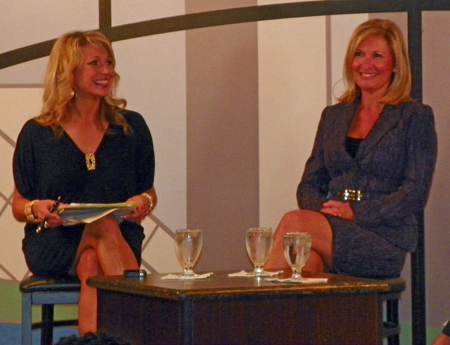 Stefani Schaefer and Tami Longanberger



Lieutenant Governor Taylor says companies of all sizes need to re-invent themselves every few years. Even if they are successful, the success won't continue if the company remains stagnant. Both stressed the need for social selling with Facebook, Twitter and other online opportunities.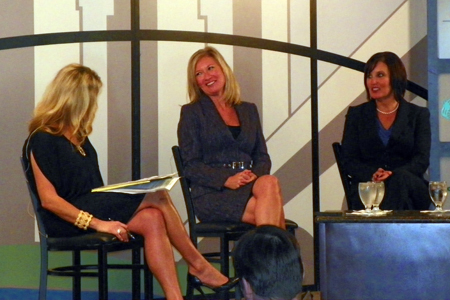 As for family issues they stressed the need to set and maintain priorities. Going to children's games, spending time with the family, being aware of what children are doing in their lives and making time for each family member individually and collectively will make a big difference.

Sticking to your commitments - although not always possible - should be emphasized. When you tell your kids you're going to be somewhere - be there - and if you absolutely can't - make sure they understand and know you are genuinely sorry.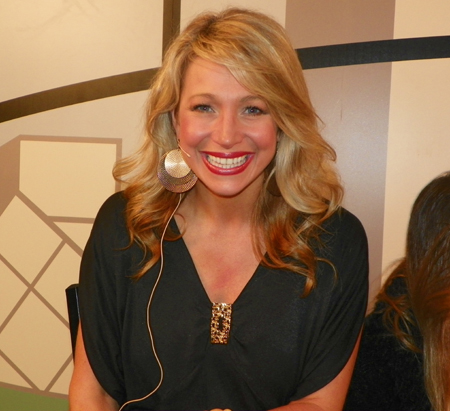 Stefani Schaefer



The program title "Women of Excellence" applies so aptly to these women. They are women of moral values, faith, family, and business sense and conviction.

Enjoy these other images from the Corporate Club event.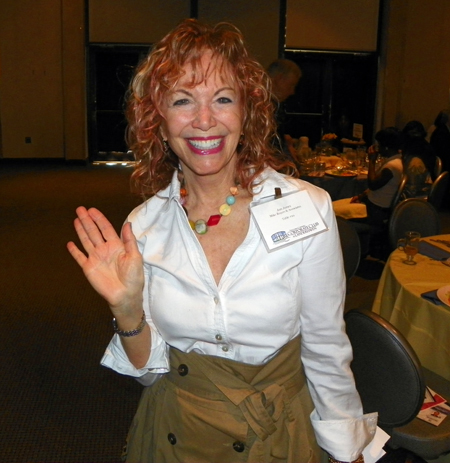 Jan Jones
---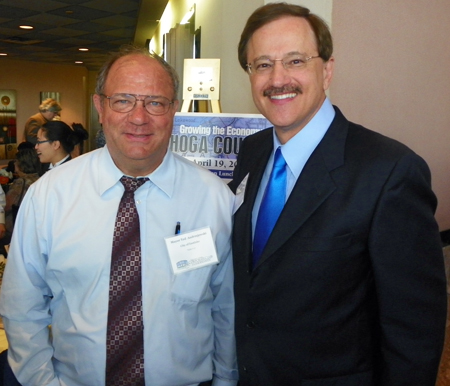 Eastlake Mayor Ted Andrzejewski and
Middleburg Heights Mayor Gary Starr


---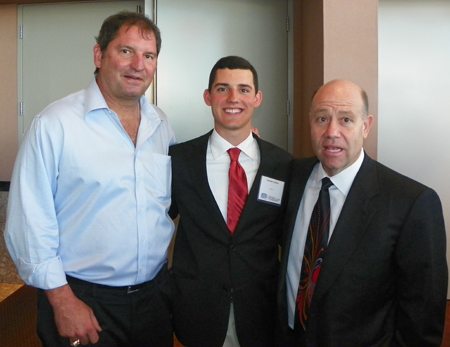 Bernie Kosar, Matthew Kaido and Umberto Fedeli


---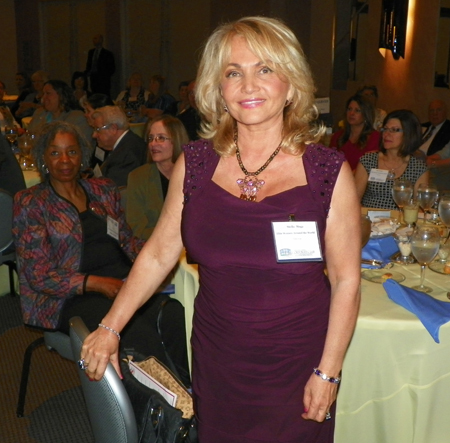 Stella Moga


---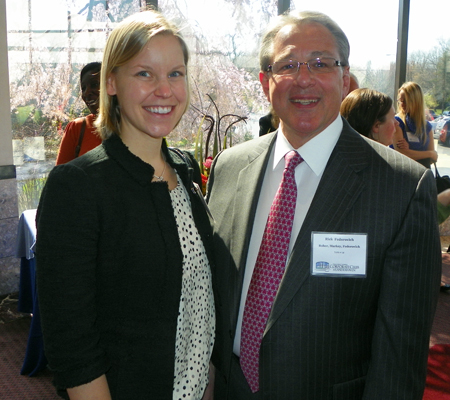 Katie Albrecht and Rich Fedorovich


---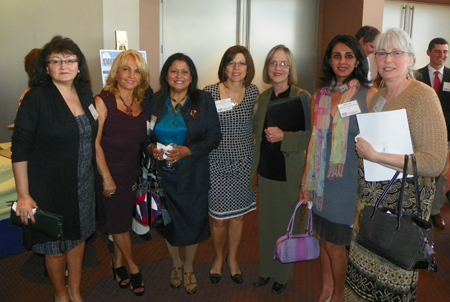 Rita Singh and Elite Women group


---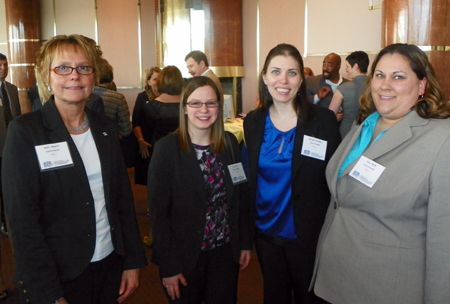 Kathy Maurice, Lauren Lee, Danielle Grispino and Dana Skully


---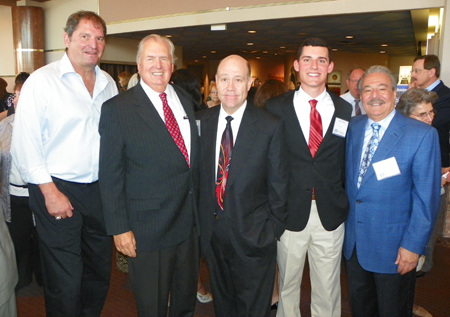 Bernie Kosar, Lute Harmon, Umberto Fedeli,
Matthew Kaido and Sonny Orlando


---
The next Corporate Club will be on April 19, 2012. "Growing the Economy of Cuyahoga County" with Ed Fitzgerald, Cuyahoga County Executive and Dan Walsh Jr., President Greater Cleveland region, Huntington Bank. It will be moderated by Tom Beres of WKYC TV 3.


---
Top of Page
Back to Great Lakes Geek Events