The topic of the February 2012 meeting of the Web Association and DMA Cleveland was Search Engine Strategies: Techniques and Tools. Over 100 professionals attended the meeting and heard from moderator Ryan Morgan, Online Marketing Coordinator at ERC, and panelists Dave Skorepa, Chief Creative Officer at Aztek, and Eric Pryor, SEO Strategist at Rosetta.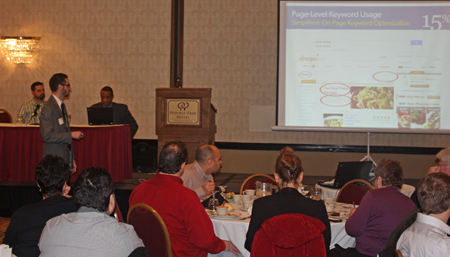 Google and other top search engines are constantly changing their search ranking formula and there are a growing number of tools and techniques to manage your SEO and SEM efforts. Ryan Morgan began the discussion with a look at the Top 4 influencers of Search Engine Optimization (SEO) rankings.
Page Level Link Metric
Domain Level Link Authority
Page Level Keyword Usage
Domain Level Keyword Usage
Morgan also spoke about Trends, both going up and down. For example, Social Links is a rising trend whereas Keyword Domain Matching is becoming less important.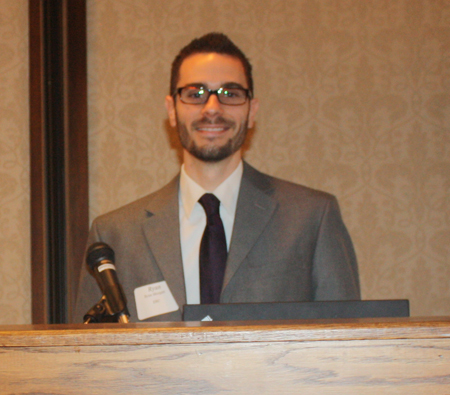 Ryan Morgan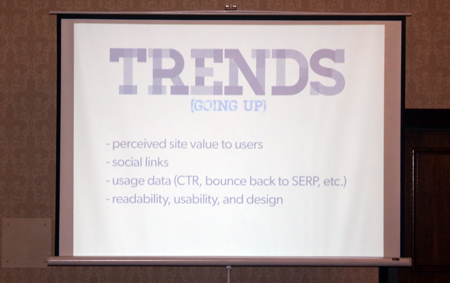 Eric Pryor spoke about SEO beyond page optimization and linking. He said there are 3 levels of SEO:
Technical Optimization
On-site Optimization and
Off-site promotion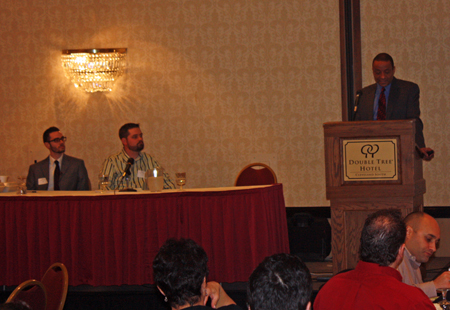 The Technical Optimization component includes
Eliminating broken links
Which pages to crawl and not crawl
Fast loading Site Maps and Robots.txt files
Avoiding slow page load speeds
and More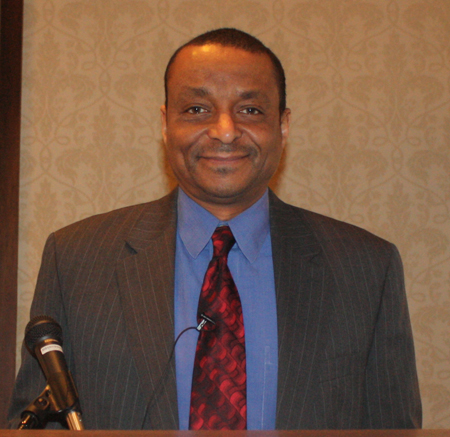 Eric Pryor



Pryor stressed the importance of understanding Server Response Codes and focused on codes 301 and 302 as an example.

Dave Skorepa likened your website to Bottles and the content as the Wine. He cautioned against "bad content", analogous to Mad Dog wine. How do you know if it's great content? Skorepa said that people will share it saying that "liking it is synonymous to linking."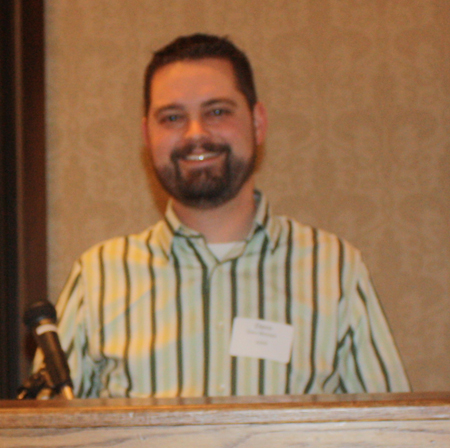 Dave Skorepa



He suggested that you create and stick to an Editorial Calendar for your sites. Maybe posting Q&A every Wednesday, for example. He cautioned that you need to make it realistic and commit to it.

The panelists took several questions from the audience.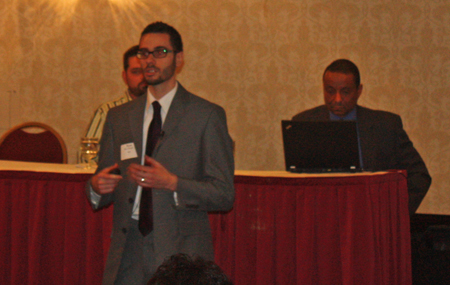 The first question that came up was about the currently hot platform Pinterest. Skorepa said "don't abuse it" and Pryor reminded users to add value.
Eric Pryor answered a question about Local Search and said the first thing to do is claim your local space.
Skorepa and Pryor both gave suggestions for those who work in companies that have policies against social media.
They then weighed in on the impact that the proposed new top level domains will have on the industry.
Skorepa addressed the question of whether Facebook and similar pages will replace websites.
---
Web Association President Chris Serger speaks about the group
DMA Cleveland President Mike Jones speaks about the group