Karen Mossberger, Ph.D. spoke about the Digital Divide in Cuyahoga County at the City Club of Cleveland. Her presentation was the first in a series about Broadband championed by One Community.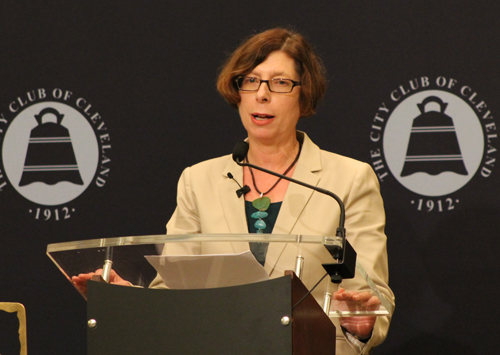 Karen Mossberger



In 2012 Karen Mossberger wrote Digital Cities: The Internet and the Geography of Opportunity (Politics)
. Her premise is that "In an age when the United Nations has declared access to the Internet a human right, and universal access to high-speed broadband is a national goal, urban areas have been largely ignored by federal policy. The cost of that neglect may well be the failure to realize the social benefits of broadband and a broadly-connected digital society."

She was commissioned by One Community to report on the state of broadband usage in Cuyahoga County. 1216 random phone calls were made to Cuyahoga County residents in October.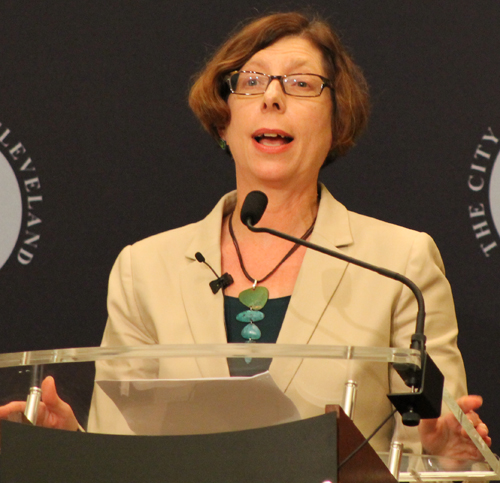 Karen Mossberger



While 72% nationwide have broadband to the home, 63% of Cuyahoga County resident have broadband to the home and only 55% in the center of the County do.

Her 2009 report listed Cleveland as 47th of the top 50 cities in broadband use. 1 in 5 in the County don't use the Internet and 1 in 4 in Cleveland don't.

6% of the County are smartphone only Internet users. Mossberger said that mobile-only Internet is a second-class form of access, as they offer evidence that users with such limited access have dramatically lower levels of online activity and skill. Many minorities and urban poor rely on mobile Internet which is difficult for filling our forms, creating content and other applications.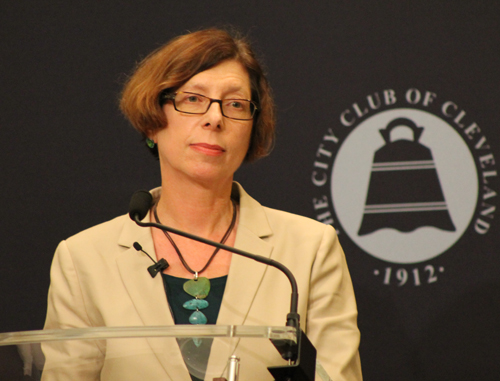 Mossbereger stressed that these communities need to fully participate in broadband connectivity Internet, not just mobile devices, to fully take advantage of what is out there.

In this video clip, Dr. Mossberger was asked by an audience member about the negative aspects of information technology in particular the NSA leaker Edward Snowden. Mossberger said that tech by itself is not positive or negative - it's how it is used.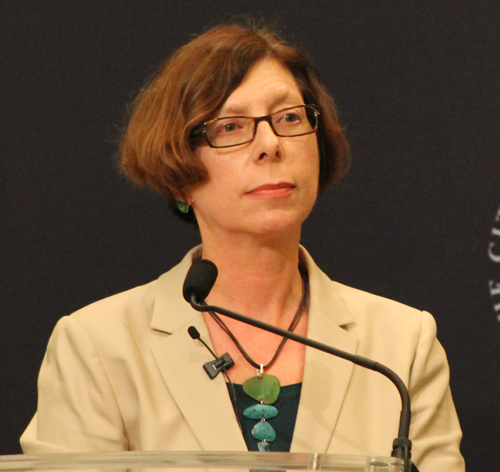 The discussion about security and privacy and access will continue.



Another audience member asked about sustainability and green opportunities with broadband access. Mossberger spoke of Smart Grids and told of a Seattle example where sensors were put in garbage to track the waste disposal.
Karen Mossberger
---
Check the Great Lakes Geek Calendar of Events for the next in the One Community Broadband Speaker Series.
---
Top of Page
Back to Great Lakes Geek Events