Gallery One at the Cleveland Museum of Art is a unique, interactive gallery that blends art, technology and interpretation to inspire visitors to explore the museumís renowned collections. It is comprised of 3 major sections.
Studio Play is a bright and colorful space that offers the museum's youngest visitors and their families a chance to play and learn about art.
Highlights of this portion of Gallery One include: Line and Shape, a multi-touch, microtile wall on which visitors can draw lines that are matched to works of art in the collection and a shadow-puppet theater where silhouettes of objects can be used as "actors" in plays.
In the Sculpture Studio there are mobile- and sculpture-building stations where visitors can create their own interpretations of modern sculptures by Calder and Lipchitz.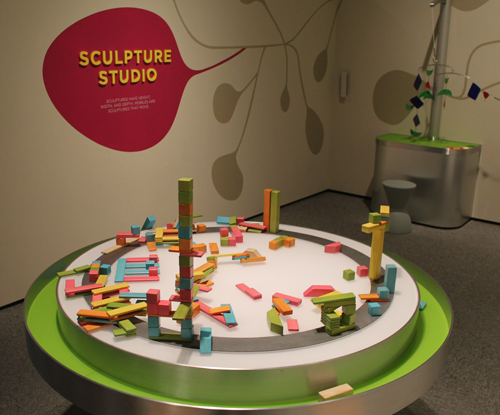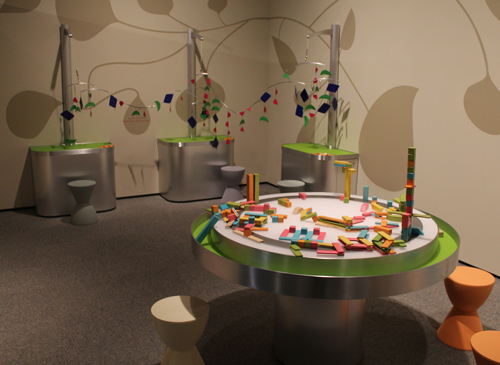 The Portait Gallery lets visitors create and then display their works in the Cleveland Museum of Art! Not a bad resume item for a 5-year old.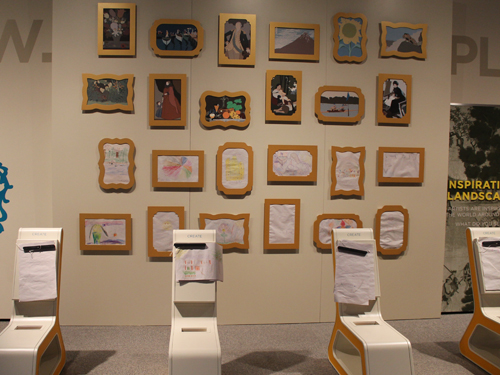 There is a Family Landscape area where kids can climb into tents and other spaces.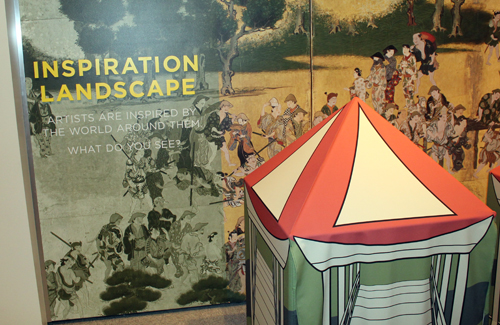 There is also a fun sorting and matching game featuring works from the permanent collection. A group of images of artwork will be displayed and you have to match the given word, say "house" in the pieces. It's cooler and more interesting than it may sound in this description.

Watch the Great Lakes Geek's virtual tour through Studio Play.




---
Cleveland Museum of Art's Gallery One - Main Page
Collection Wall at Cleveland Museum of Art's Gallery One
Interactive exhibits in Main Gallery Space
Studio Play - Kids and Family (this page)
---
Top of Page
Back to Great Lakes Geek Events
Back to ClevelandPeople.Com Events