Hello Cleveland!
No, it wasn't Spinal Tap but the team from Ohio.net turned the amps up to 11 at their VOIP Live presentation at the House of Blues on July 22, 2010.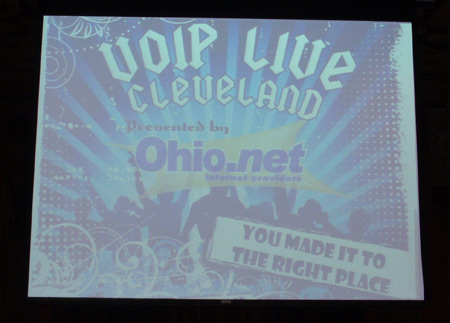 The cool venue, tasty snacks and music themed raffle questions kept the event light but the business implications in the message were powerful.
Ohio.net has been in the telephony and data service business for over 100 years. Now they are working to be a bridge between the Internet and the PSTN (Public switched telephone network).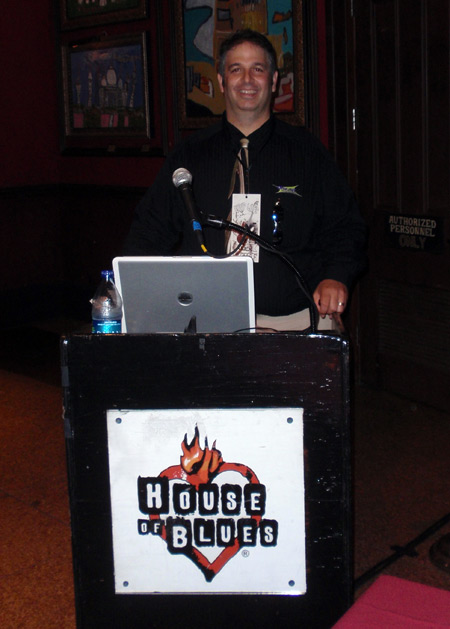 Alex Desberg of Ohio.net



In business there are 4 flavors of VOIP:
Emulation (looks like a traditional phone)
Trunking (give dial tone to IP phone systems)

Hosted (only local component is the phone itself)
Cap n Go (totally mobile solution)
Alex Desberg and Michael Gray of Ohio.net offered case studies of satisfied customers in each of the VOIP scenarios.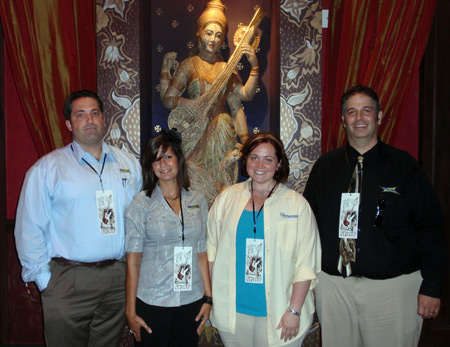 Michael Gray, Crisiva Varne, Christina Huprich
and Alex Desberg of Ohio.net



Making decisions on your business phone system can be complicated but the pros at Ohio.net are willing and able to assist you.
---
Top of Page
Back to Geek Events