Businesses, and the entrepreneurs who run them, come in all shapes and sizes. You can't expect to just see men in navy suits and ties in a typical office park setting anymore. The two speakers at the Hidden Gems meeting of the John Carroll University Entrepreneur Association were perfect examples.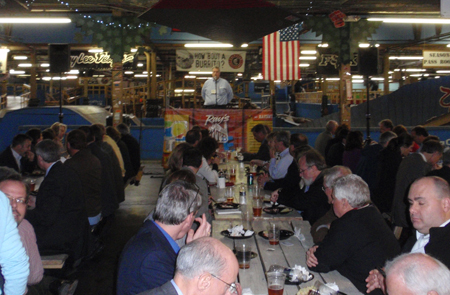 The meeting was at Ray's Indoor Mountain Bike Park, in an urban warehouse space just west of downtown Cleveland.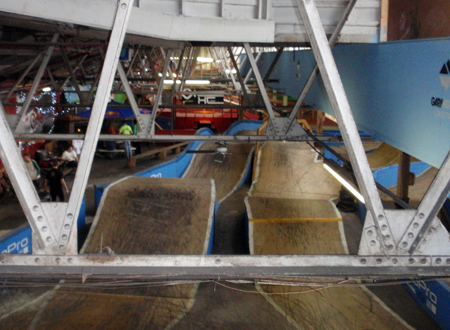 Entrepreneur Ray Petro took his passion for biking, and his frustration at months of weather not conducive to hitting the trails, and created the world's first indoor mountain bike park.
While bikers tackled the inclines, jumps and obstacles of the track in the background, Ray told about starting the business and answered questions from the EA audience. As he says, he is a guy who loves to ride.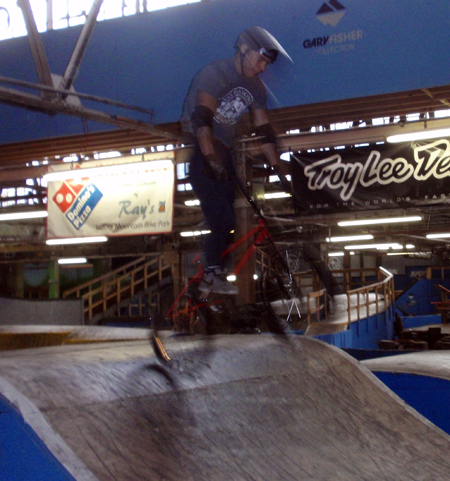 ---
How it all got started
---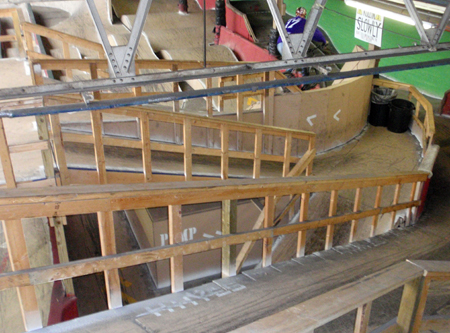 ---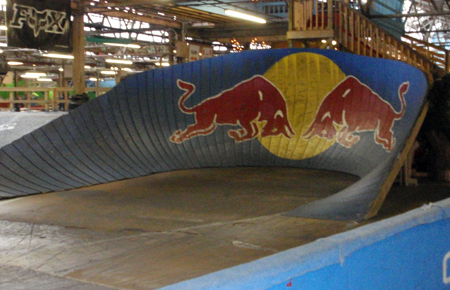 ---
JCU EA audience Q&A
---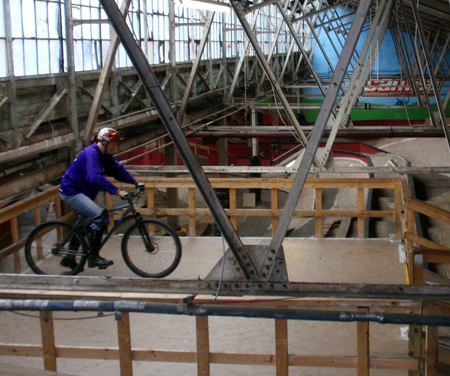 ---
---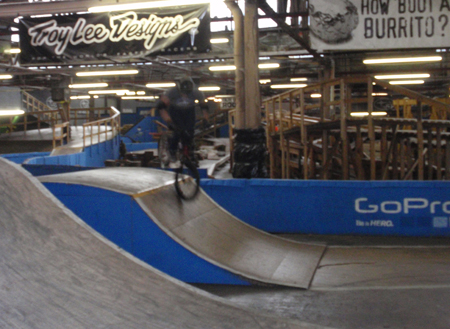 ---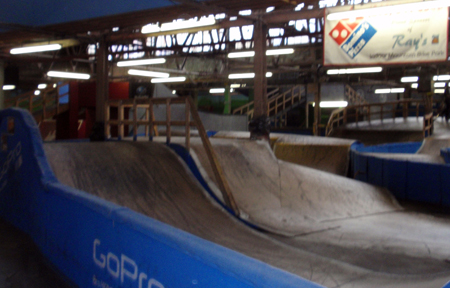 ---
The second presentation was by Bill Brown, co-founder of the Cleveland Commercial Railroad Company. Bill has always been a train lover and he went out and started a railroad company.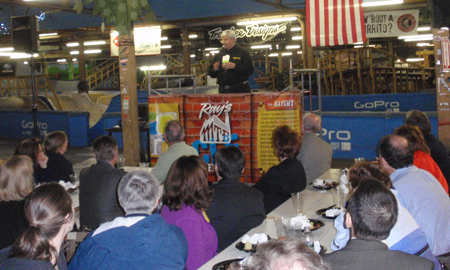 ---
With the recent discussion about the proposed Ohio railroad line, it was only fitting to ask a "Train Guy" his opinion.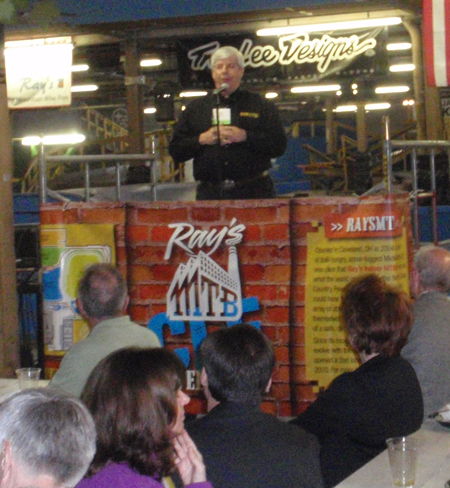 Once again the JCU Entrepreneur Association unearthed Hidden Gems in the Cleveland business community.
---
Top of Page
Back to Great Lakes Geek Events