Each year we like to gather an eclectic group of friends and business associates for a holiday lunch. No, it's not just techies. Media, non-profits, politicians, business, cultural - they were all represented.
The food and atmosphere at Bo Loong at 40th and St. Clair is always terrific and with over 85 guests we maxed out the party room.
The attendees are involved in one or more of the projects that we are involved in such as:
Computers Assisting People (CAP) Inc. which has refurbished and donated over 15,000 PCs to over 450 schools and non-profits in Cleveland.

Cleveland Food Adventurers a group that visits local ethnic restaurants and learns about the food and culture while enjoying camaraderie and a great meal.

ClevelandPeople.com where we celebrate the 100+ ethnic groups in the area and make it a more attractive destination for immigrant talent as well as showing what a cool and diverse city we live in.

ClevelandSeniors.com for the 50 and over crowd and those who care for and about them.

ClevelandWomen.Com for girls and women of all ages in Cleveland and Northeast Ohio

Cleveland International Hall of Fame which recognizes lifetimes of important and enduring contributions to Cleveland's multi cultural communities.

GreatLakesGeek.com. The business, science and technology information on GreatLakesGeek.com is becoming more essential as many of our longtime favorite print publications have disappeared or cut back.
Magnum Computers Inc. where we try and earn some $ so we can volunteer more for CAP and support our other projects. (grin)

Yes, by popular request, ClevelandMen.Com and ClevelandPets.Com are about to launch.
When asked what the diverse group of guests had in common, some reflection made it clear that they, like us, love Cleveland. Most have had many opportunities to work and live in other cities. But we have all chosen to be here because we believe in the city.
As attendees introduced themselves, this became evident and all were impressed by the positive outlooks expressed.
And though the techies naturally gravitated to their own area, as did the media, international, political and other types of guests the fun was when seemingly unconnected people discovered a thread that connected them to someone else in the room.
Thank you to Congressman Dennis Kucinich for recognizing ClevelandPeople.Com into the US Congressional Record. Michael Patterson from Congressman Kucinich's office presented the proclamation.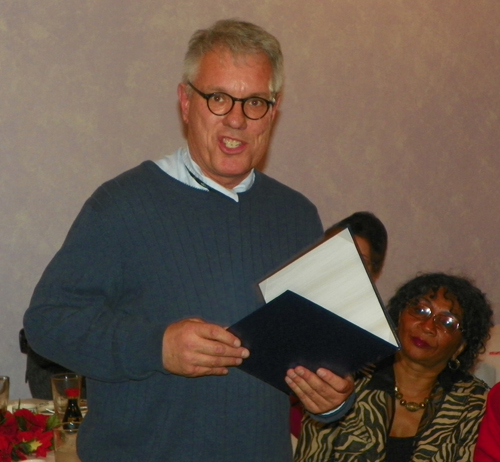 Michael Patterson from Congressman Dennis Kucinich's office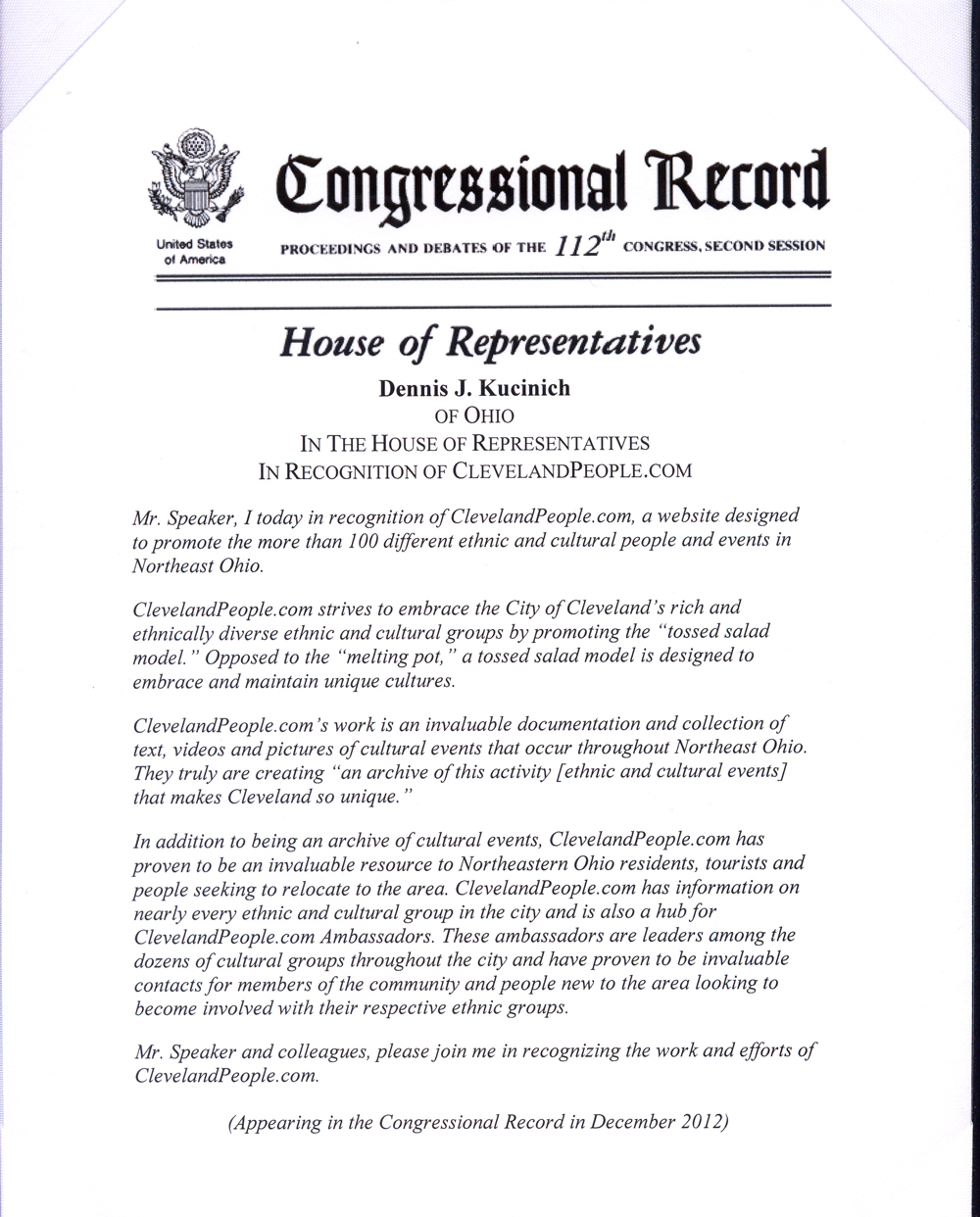 Congressional Record for ClevelandPeople.Com
---
Want to be invited next year? Let's do some positive things together in 2013. Let's talk.

Enjoy these photos (random order) of some of the 2012 guests.
---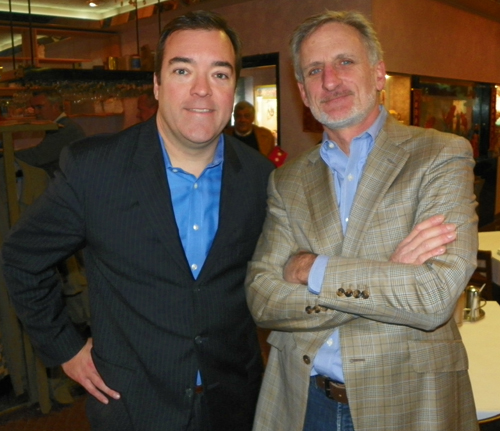 Scot Rourke, President and CEO of OneCommunity,
and Ron Copfer, Serial Entrepreneur and CEO at VeDISCOVERY


---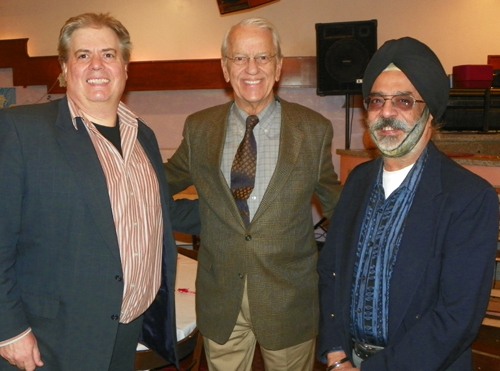 Dan Hanson, TV legend Fred Griffith and Paramjit Singh,
creator of the CyberWall of Non-Violence


---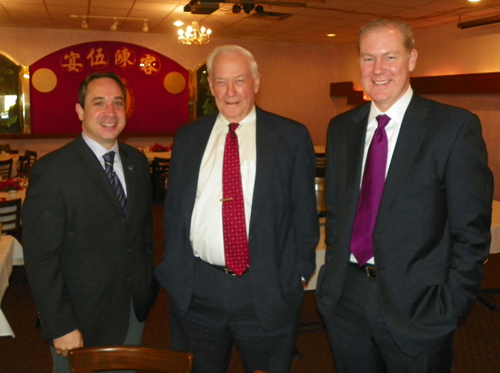 Cleveland Councilman Matt Zone, Dick Pogue of Jones Day and Dan Walsh, President, Greater Cleveland Region of Huntington National Bank


---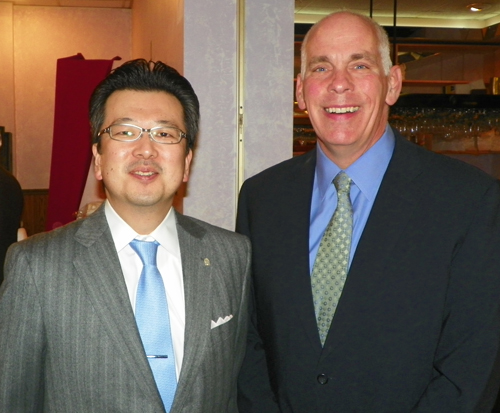 Dr. Hiroyuki Fujita of Quality Electrodynamics (QED)
and Larry Miller, President of French-American Chamber of Commerce


---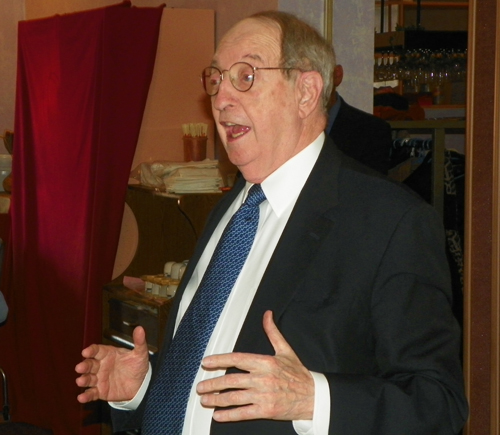 Albert Ratner of Forest City Enterprises


---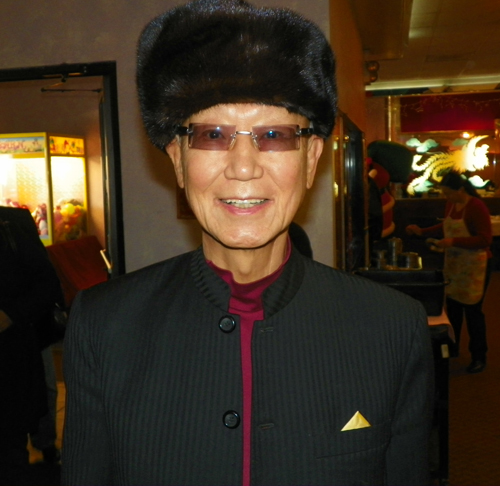 International businessman Anthony Yen dressed for the weather


---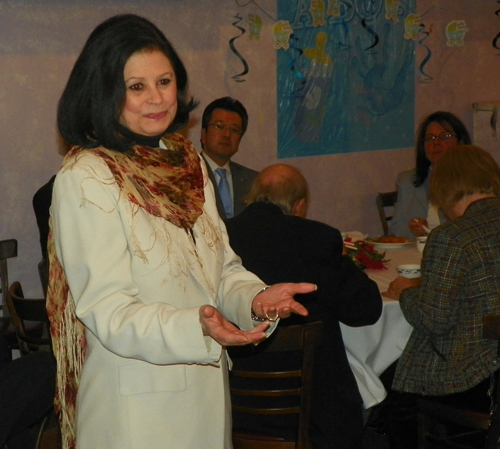 Cleveland Councilwoman Dona Brady


---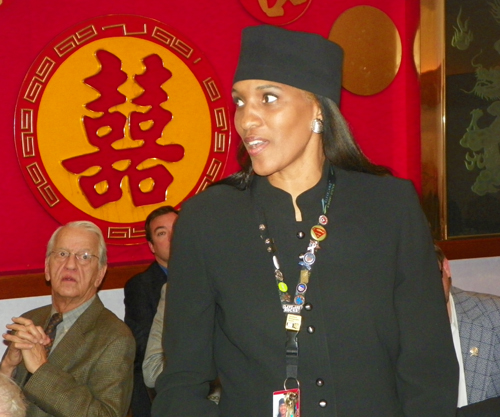 Jacqueline Muhammad,
Manager of Community Relations, Cleveland Airport System


---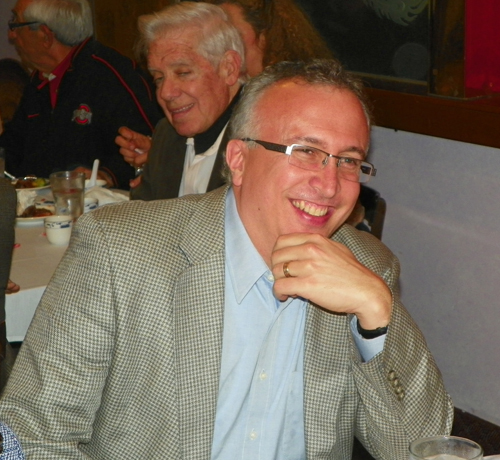 Lev Gonick, CIO of Case Western Reserve University


---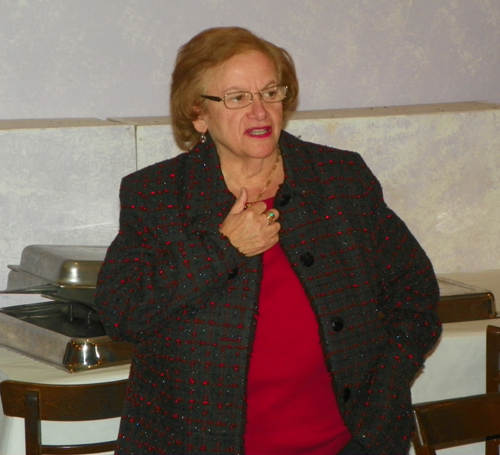 Congresswoman Mary Rose Oakar


---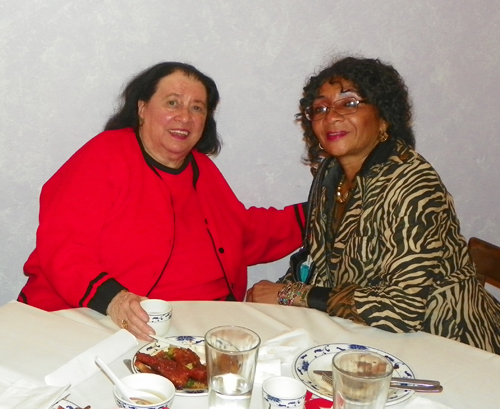 Pat Hanson of ClevelandWomen.Com and ClevelandSeniors.Com
and Councilwoman Mamie Mitchell


---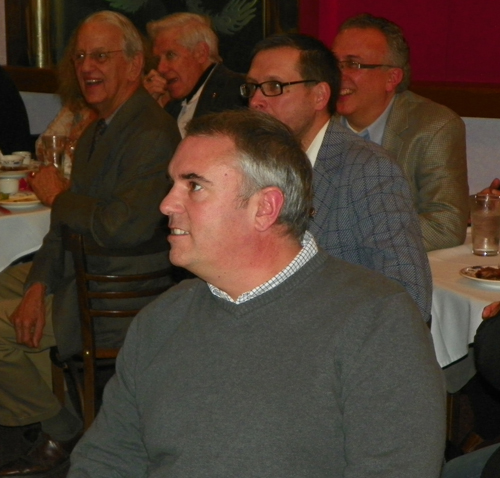 Aztek CEO John Hill


---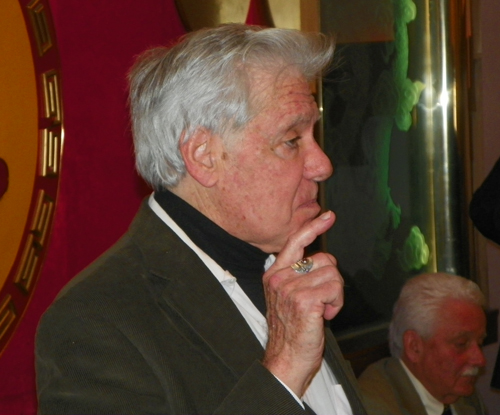 Author Les Roberts


---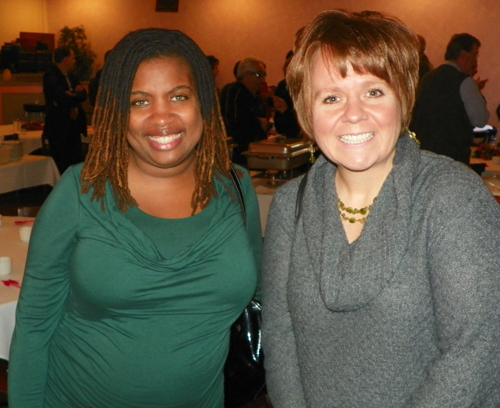 LaTida Smith and Bridget De Leon
of Saint Luke's Foundation


---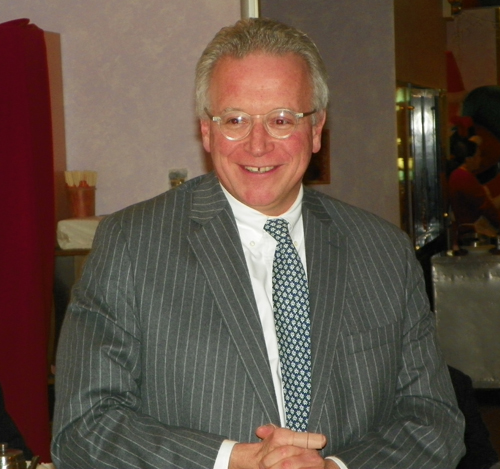 Ed Jerse, Director of Regional Collaboration, Cuyahoga County


---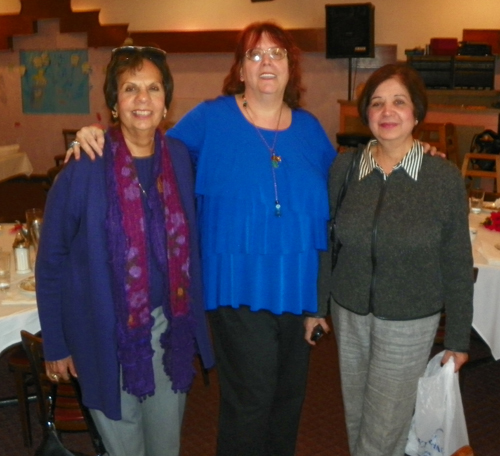 Dr Gita Gidwani, Debbie Hanson and Mona Alag


---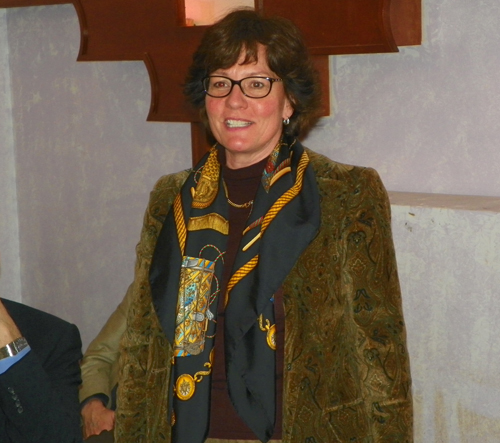 Marianne Bernadotte,
Cultural Communities Liaison, Cleveland Museum of Art


---
See Page 2 of Photos from the Great Lakes Geek Magnum Holiday Lunch

Page 3 of Photos

Page 4 of Photos

Page 5 of Photos


---
Top of Page
Back to Great Lakes Geek Events