Ronald M. Berkman was unanimously selected by the Board of Trustees as President of Cleveland State University on April 26, 2009.
Dr. Berkman came to CSU from Florida International University (FIU) in Miami where he served most recently as Executive Vice President, Provost and Chief Operating Officer. He had been at FIU since 1997, also serving as Executive Dean of the College of Health and Urban Affairs.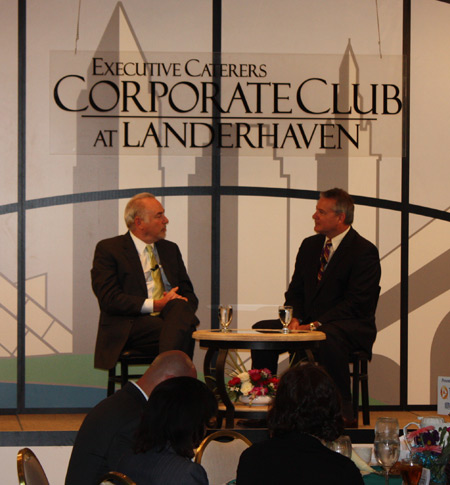 Ronald Berkman and Bill Martin



Dr. Berkman received his Ph.D. from Princeton University in 1976. Prior to serving at FIU, he taught at The Woodrow Wilson School at Princeton University, The University of California at Berkeley, Brooklyn College, the City University of New York (CUNY) Graduate Center, New York University and the University of Puerto Rico.

Cleveland State University is crucial to the health of the city. As an urban university it has particular challenges and opportunities.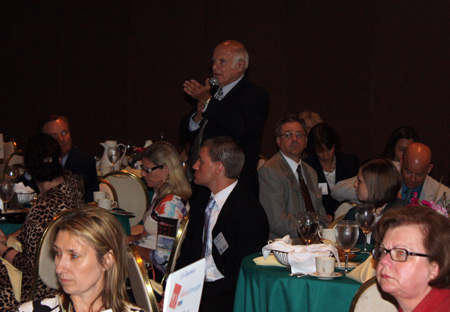 Harlan Diamond asking a question



Berkman spoke of the value of having students within walking distance of world class art, music and performances. Efforts are under way to leverage the amenities of downtown into true urban living with students and faculty making their homes in the neighborhood.

As the region bemoans the loss of a basketball player to Miami, it was interesting to hear the perspective of an educator who left Miami for Cleveland. One comment really stuck out.

Berkman was telling how CSU was able to assemble an excellent group of faculty. One of the reasons, he said, that this was possible is that "Cleveland is such an intellectual friendly city. If you're an intellectual it's really a good place to be...We don't have dialogues like this in Miami. We don't have a lot of civic discourse in Miami."

Listen to the Cleveland intellectual clip from Dr. Berkman.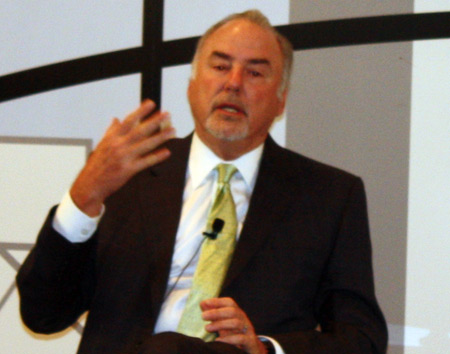 CSU president Ronald Berkman



Berkman wasn't just telling the Landerhaven audience what they wanted to hear. When moderator Bill Martin asked if Berkman's Princeton degree might some day be viewed by employers as equivalent to a CSU degree, Berkman didn't mince words.

Listen to the Princeton vs CSU comment.

Berkman's goal for CSU is not to be Princeton or even Case Western Reserve. It is to be "first among our peers."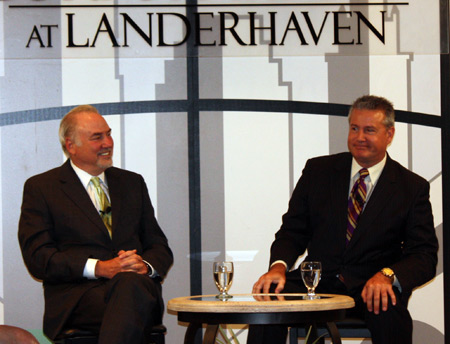 CSU president Ronald Berkman and MC Bill Martin



As the discussion continued, Berkman touched on the neighborhood that Cleveland State is part of. He said "Good schools build good neighborhoods." He told of an aggressive plan to launch a new project this August for K-12 students that will ultimately give the students a high school International Baccalaureate degree.

Listen to the new IB degree school clip.

The students will become proficient in Chinese and Spanish.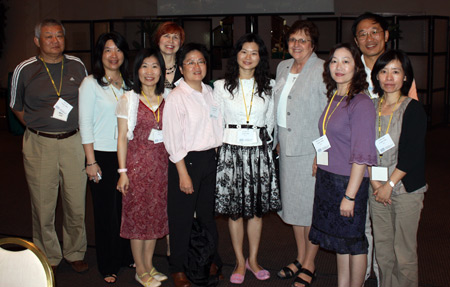 A group from Taiwan hosted by Ursuline College attended the Corporate Club event



I asked Dr. Berkman his thoughts on the proposed International Welcome Center and the growth in the number of international students. Dr. Berkman told of the huge waiting list for college spots in India, as an example, and sees CSU and other US colleges filling that need.

Listen to the Welcome Center Q&A.

The discussion with Ronald Berkman at the Corporate Club at Executive Caterers at Landerhaven was an eye opener. As the city was still feeling some despair over the LeBron James decision, we were told (from a Miami transplant!) that discussions like this that we take for granted are actually unique.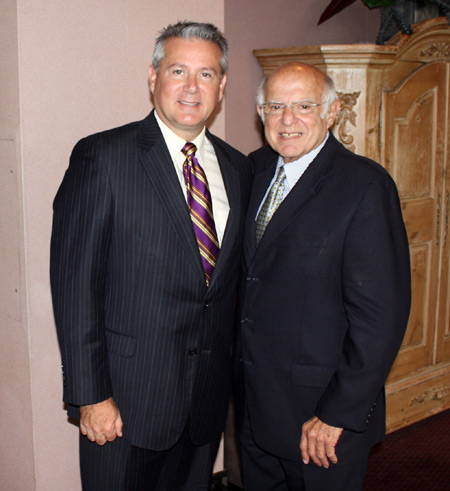 Bill Martin and Harlan Diamond



Even when I am not particularly interested in the topic, I always learn something valuable and meet someone interesting at Corporate Club events. And often the speaker stays after the event to answer more questions.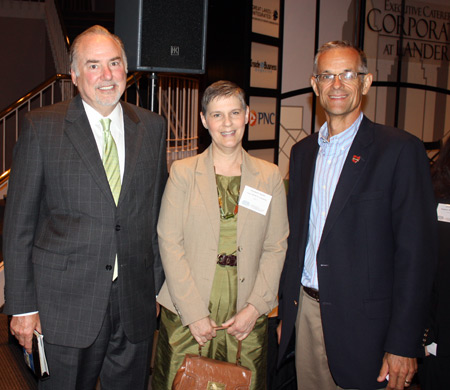 Ronald Berkman, Elizabeth Stuart of WCLV and Tony Hocevar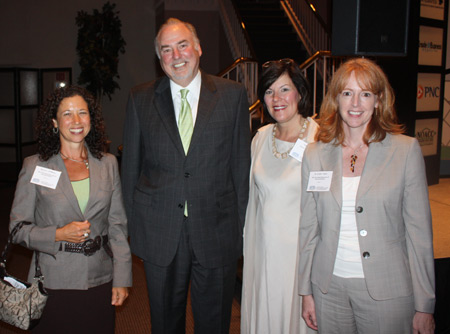 Sheryl L. Hoffmann, Ronald Berkman, Gia ? and Dr. Evalyn Gates of the Cleveland Museum of Natural History
The next event will be on Thursday, August 5, 2010. The topic is Is Manufacturing on the Rebound? For more information call 440-449-0700.