Each year we like to gather an eclectic group of friends and business associates for a holiday lunch. No, it's not just techies. Media, sports, non-profits, business, cultural - they were all represented.
The food and atmosphere at Bo Loong at 40th and St. Clair is always terrific. And Margaret Wong generously gave each of the attendees a copy of her new book, The Immigrant's Way.
Many of the 60+ attendees are involved in one or more of the projects that we are involved in such as:
As attendees introduced themselves, we were impressed by the positive outlook that they expressed. And how seemingly unconnected people discovered a thread that connected them to someone else in the room.
Enjoy these photos of some of the 2009 guests.
---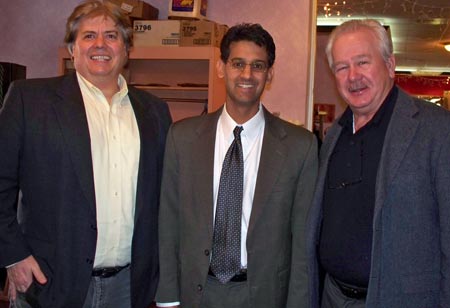 Dan Hanson, BioEnterprise CEO Baiju Shah
and Cleveland Brown's legend Don Cockroft


Don Cockroft was, of course, the great kicker and punter for the Cleveland Browns. #12 is currently finishing a book on the amazing Kardiac Kids team. Find out more about the book, including a limited edition copy signed by 30 of the team members at TheKardiacKids.Com.
---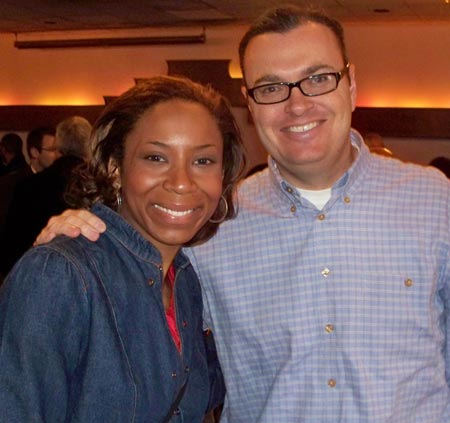 Danielle Cherry and Curtis Danburg from the Cleveland Indians
The Browns and Indians were represented but unfortunately, Cavs legend Bingo Smith's ride fell through and he was unable to attend. Bingo has been recovering from a serious illness but is recovering quickly and says 'hi' to his friends and fans.
---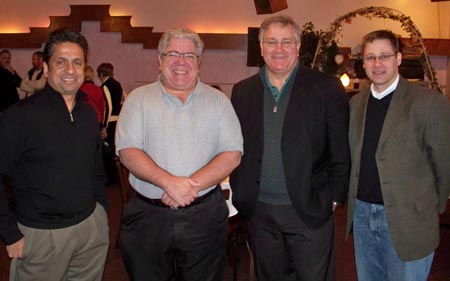 BrandMuscle CEO Phil Alexander, Practical Web Strategies President and CSU Prof Jim Dorazio,
CEO Bill Bradfield and VP Russ Seiter of PerceptIS
---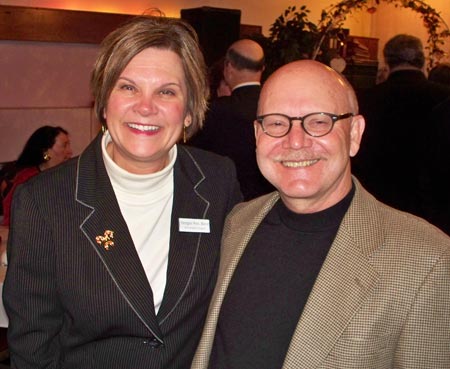 South Euclid Mayor Georgine Welo and Drew Grdina of Crestwood Management
---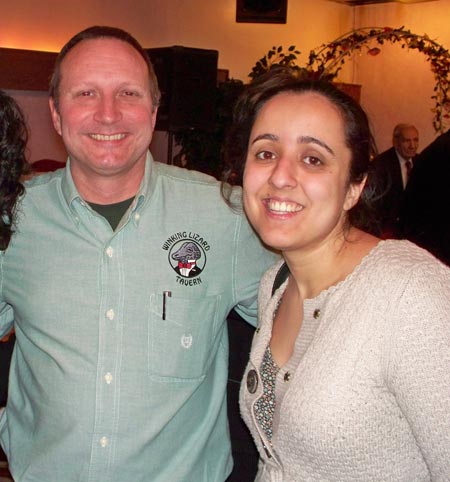 John Lane of the Winking Lizard with
Plain Dealer reporter Shaheen Samavati
---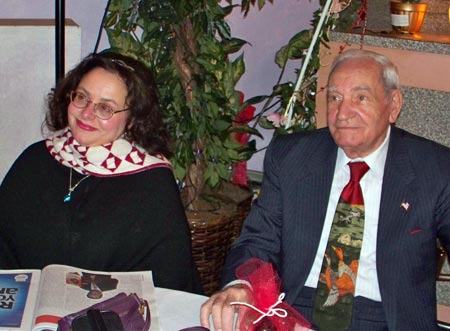 Joyce Mariani and Gino Colage from the
Italian Cultural Garden Federation
---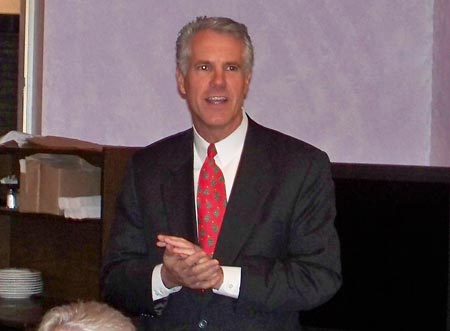 Cleveland Clinic Innovations Director Chris Coburn
---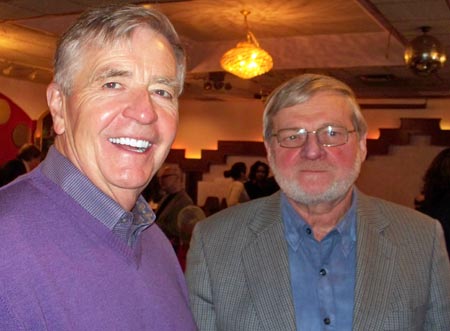 Former Manco CEO Jack Kahl and award winning broadcaster and community leader Gerry Quinn
---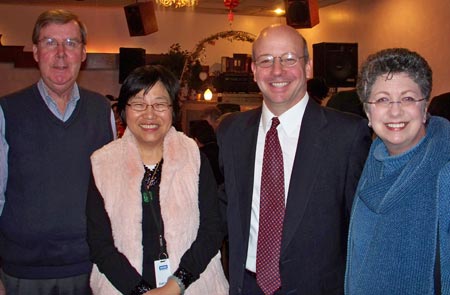 John Lewis, immigration attorney (and author!) Margaret W. Wong, environmental attorney Lou McMahon and Darcy Downie, Director at Prevent Blindness Ohio
---
'Captive Nations' leader Irene Morrow and Ellis Island Medal of Honor awardee August Pust
---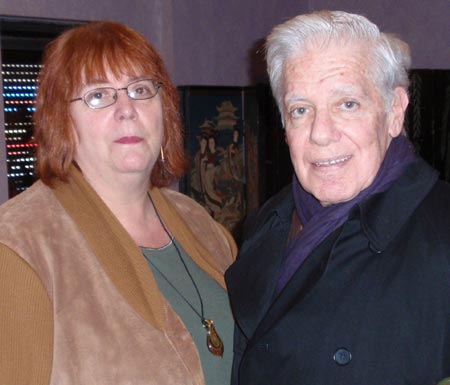 ClevelandWomen.Com's Debbie Hanson and author Les Roberts
---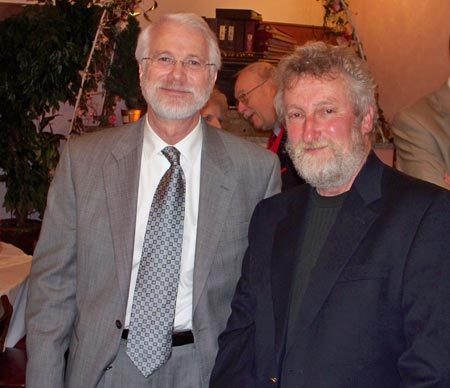 Ohio Magazine Publisher Richard Osborne and award-winning photographer Tim Ryan
---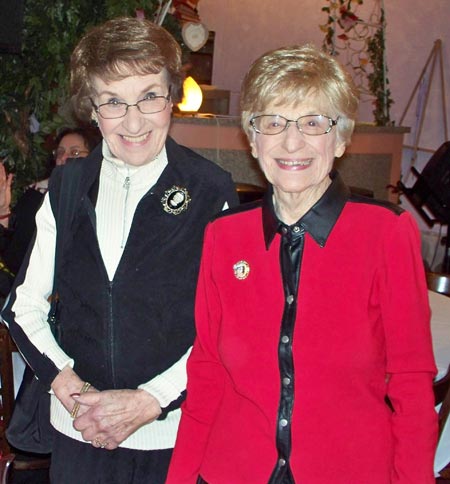 Cleveland Jewish News columnist Vi Spevack (right) and friend
---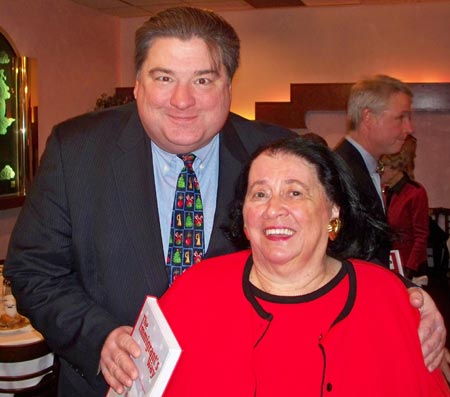 State Senator Tom Patton and Project Manager Pat Hanson
---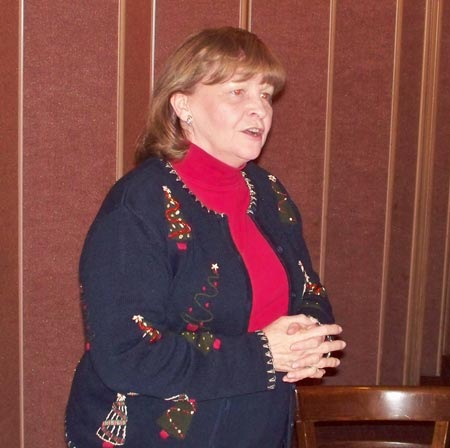 Sheila Murphy Crawford of Murphy Irish Dance and
the Irish Cultural Garden
---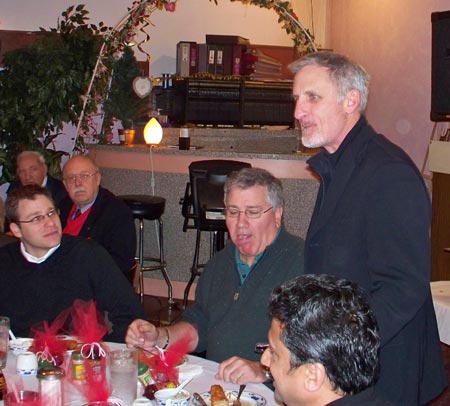 Serial Entrepreneur Ron Copfer
---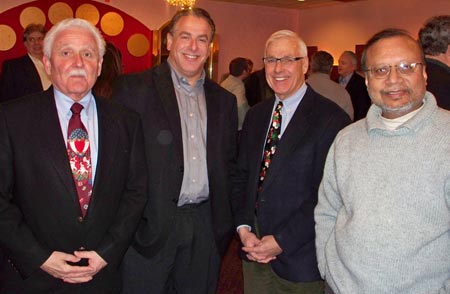 Steve Owendoff of Hahn-Loeser, Bob Leon of Colortone Staging & Rentals, Gordon Priemer of Heartland Developers and Asim Datta of Point to Point Travel
---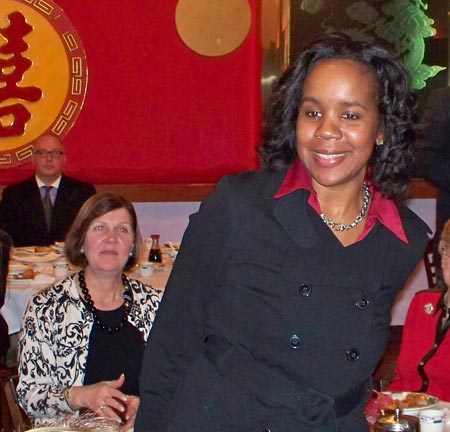 Plain Dealer reporter (and author) Marcia Pledger
---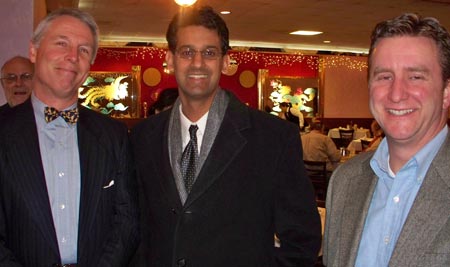 Dan McMullen of Calfee Halter, Baiju Shah of BioEnterprise and Brad Nellis of NEOSA
---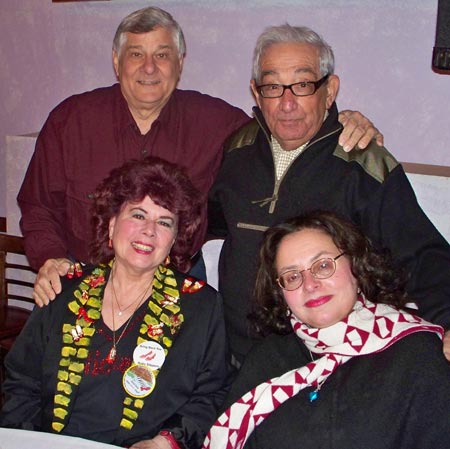 (Clockwise from upper left)TV Videographer Ralph Tarsitano, Investigative Reporter Paul Sciria, Italian Film Festival's Joyce Mariani and Wizard of Oz guru Basha
---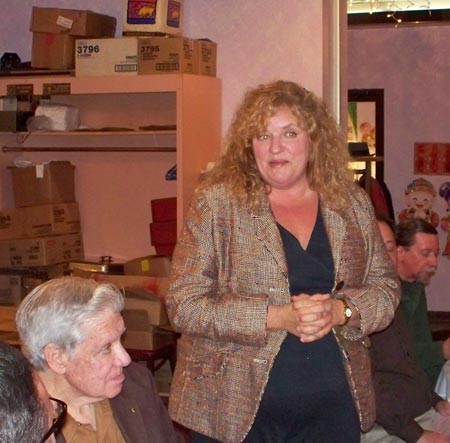 Former TV anchor and current communications professional
Sandy Lesko Mounts
---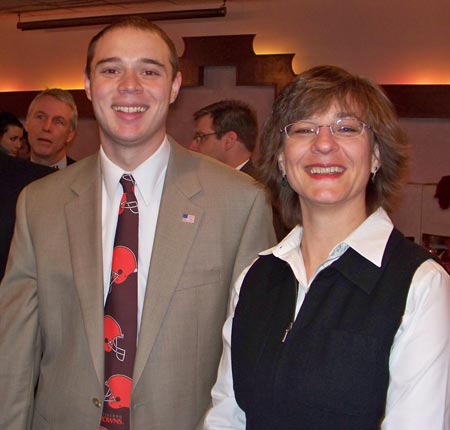 George Brown of Senator George Voinovich's office and Heidi Hooper of Boundless Flight
---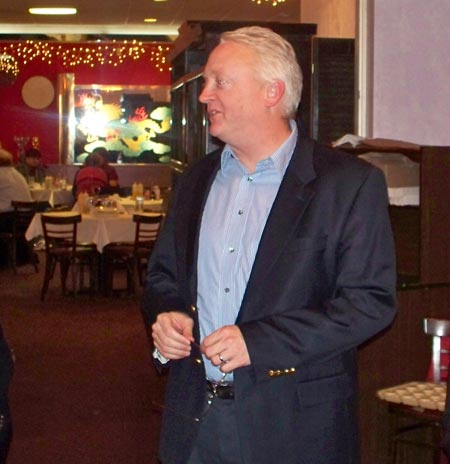 Chris Thompson of the Fund for Our Economic Future
---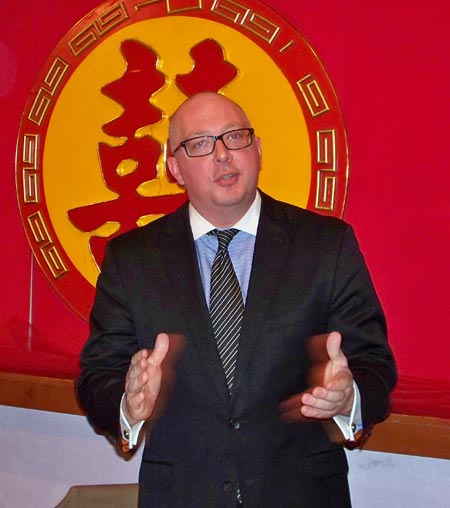 'Tech Czar' Michael DeAloia of LNE Group
---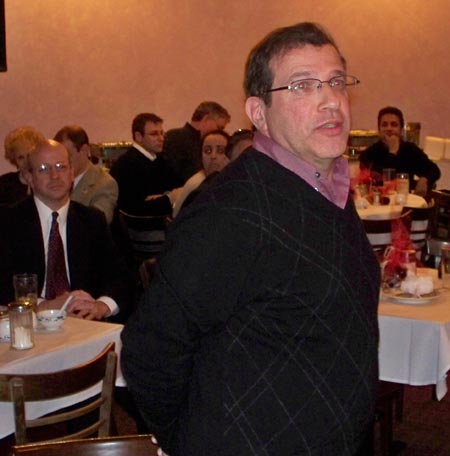 CPA Gary Lombardo of the Ingles Office
---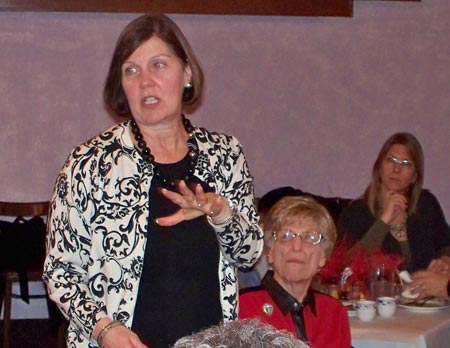 Maltz Museum Director Judi Fenniger
---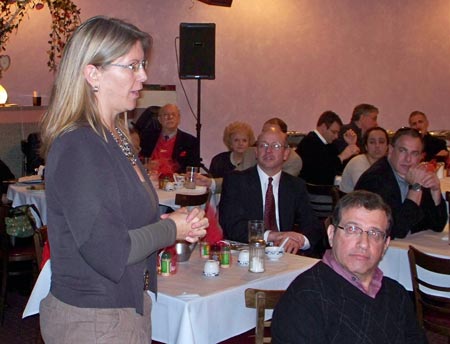 Kim Kirkendall, president of the China Resource Network
---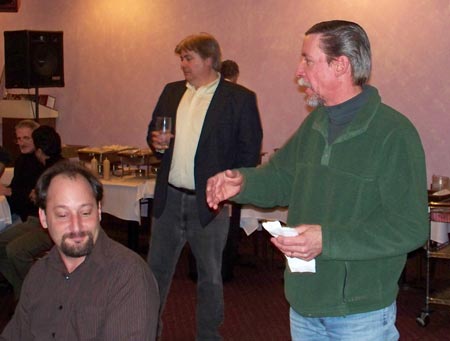 Aaron Woldman (seated) and Brian Livaich of Vision Net
---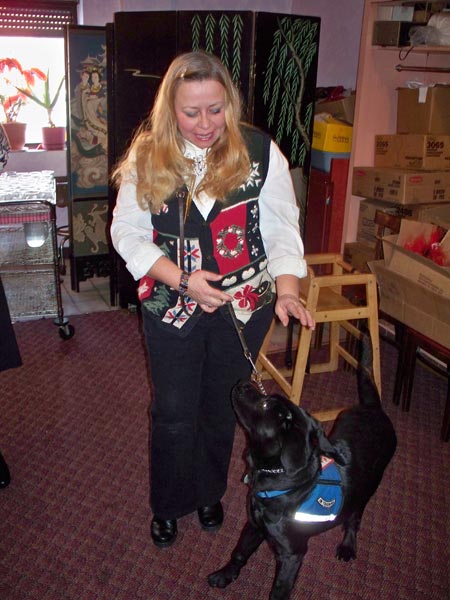 Linde Decarlo and Leader Dog for the Blind (in training) Bradley
---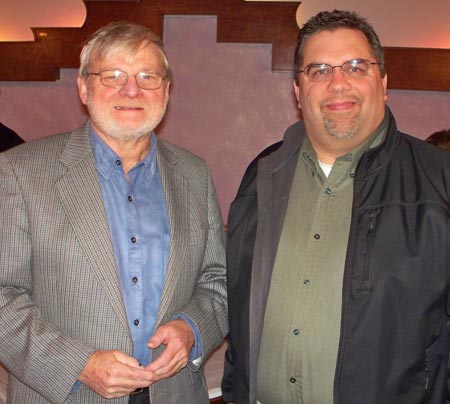 Gerry Quinn and Mark Geyman of OhioBiz
---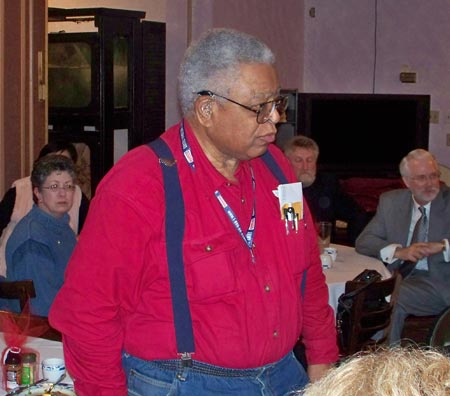 CAP Volunteer Dan Davenport
---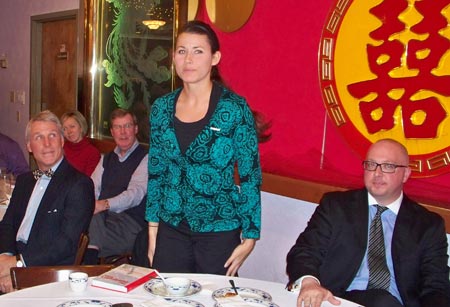 Kristina Kratzer of LNE Group
---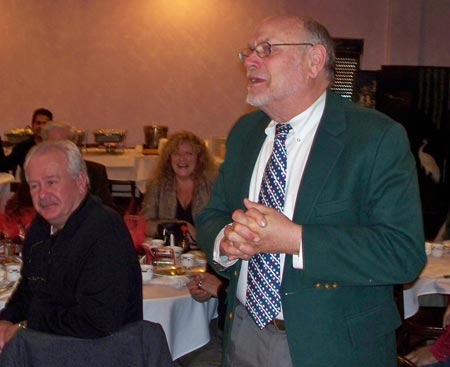 Harry Weller, driving force behind the Cleveland International Welcoming Center
---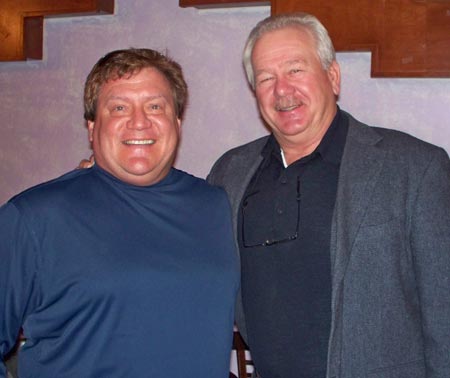 Meteorologist and Executive Director at Cleveland ALS Association Brad Sussman with Kardiac Kid Don Cockroft
---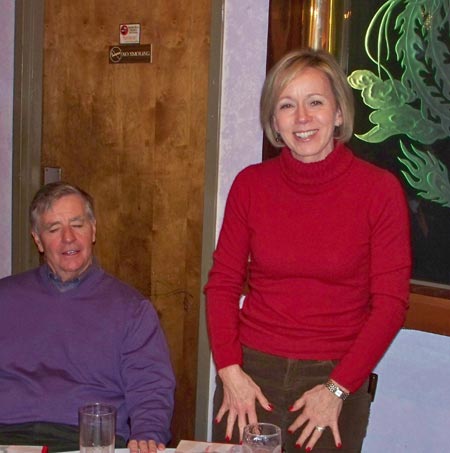 Sherry Kahl
---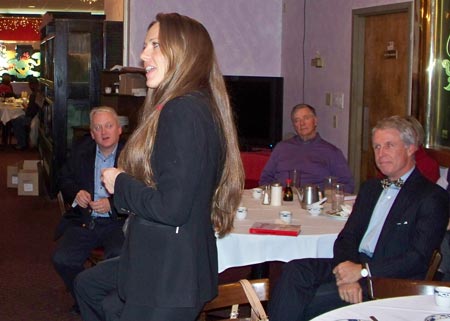 Kim Kitchen of Boundless Flight
---
Regrettably, a few guests (Aztek's Kevin Latchford and others) were called to business before photos were taken but we enjoyed their company while they were there.

See more pictures from the 2009 Holiday Gathering


---
Happy Holidays and have a Terrific 2010
---
Top of Page
Back to Geek Events