The annual Cleveland Clinic Medical Innovation Summit was held October 5-7, 2009 and, as always, was the place to see new procedures and devices. One interesting device was the superDimension inReachTM System.
The superDimension inReachTM System uses electromagnetic navigation bronchoscopy to provide minimally invasive access to lesions deep in the lungs as well as mediastinal lymph nodes.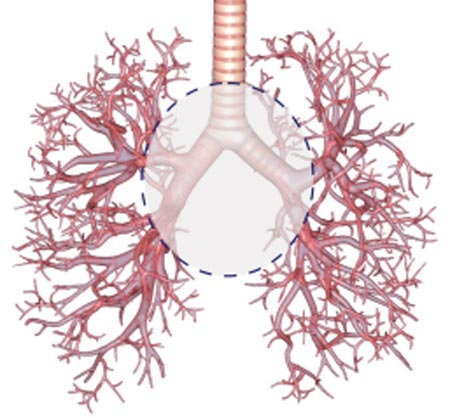 Peripheral lung lesions are beyond the reach of conventional bronchoscopes.



By extending the reach of conventional bronchoscopes, the inReach System enables physicians to diagnose benign and malignant lung lesions enhancing treatment decisions and avoiding the need for higher-risk procedures.

As Bill Green of superDimension told us, "it's like a GPS for the airways."

Two-thirds of lung lesions are outside the reach of a bronchoscope. The inReachTM System "starts where the bronchoscope ends - providing the ability to diagnose, stage and prepare to treat distal lung lesions."

It can also be used effectively for patients diagnosed with lung cancer who are not surgical candidates (most of them).

Also consider the following situation that Bill Green explained at the Summit. Thousands of CT scans are done every day. When spots are accidentally found on the lungs, and the patient has no symptoms, what do you do?

Most of the time patients are sent home and asked to return in 3-6 months for another scan. Then the spots are compared with the first batch to see if changes or growth have occurred. In those 3-6 months, the patient is worried that they may have lung cancer.

The inReachTM System lets doctors get to those spots without surgery so that the patient can have peace of mind and/or treatment started earlier.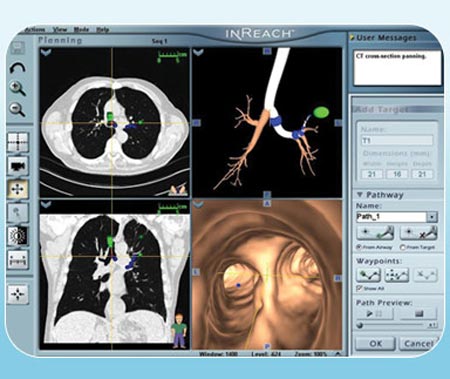 Learn more about the system at superDimension.com and watch the video below.