Boundless Flight morphed their annual summer picnic into a joint Gathering of the Geeks on Saturday June 20, 2009. CEO Gary Baney invited other companies, user groups and various tech people to join the Boundless Flight team at the picnic grounds at St. Sava's in Parma.
Food, drink, music, raffles, networking and camaraderie were plentiful. One of the highlights was the 'Thrilla in Manila' 100 yard dash challenge between Baney and Boundless Flight Engagement Executive Heidi Hooper.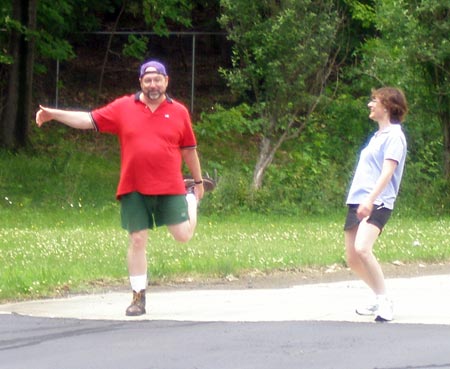 Gary Baney and Heidi Hooper stretching before the race



If Gary Baney won the race, a donation (and collected funds from the TECHnic) would go to Boy Scouts of America. If Heidi Hooper won, the donations would go to Girls with Wings an organization that uses aviation to entertain and educate girls about their limitless opportunities for personal growth.

After some last minute trash talk, and stretching, the race was on.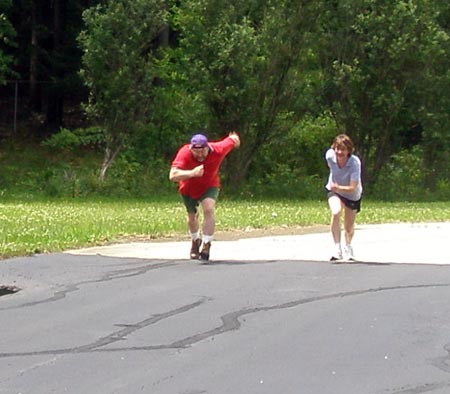 And they're off!



We won't be spoilers. Watch the video and see the race and comments from the winner and loser.
---
---
Kudos to Boundless Flight for creating what promises to be an annual tradition in the Cleveland technology community.
---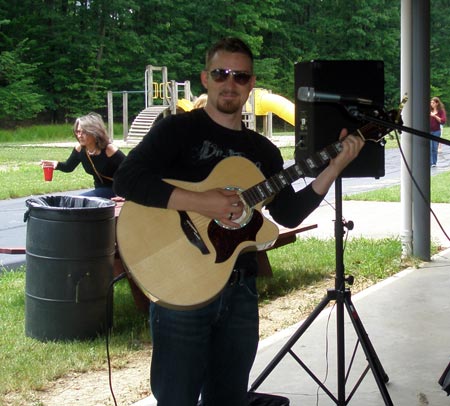 Music at the TECHnic (from a VOIP pro!)


---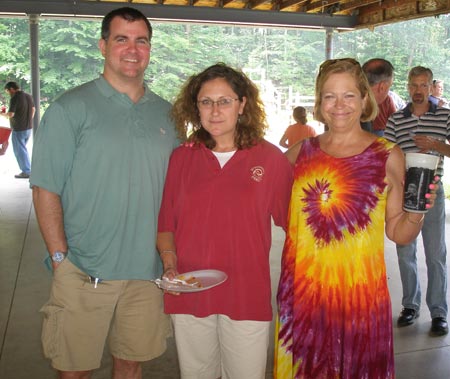 TECHnic revelers including Susie Sharp (right) in summer tie-dye


---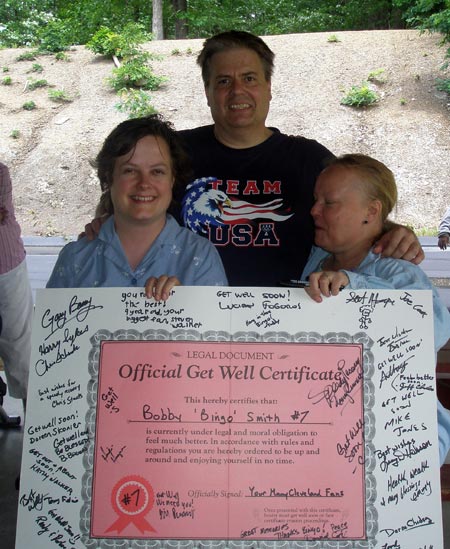 Doreen Skonier, Dan Hanson and Nancy Cramer with card wishing Cav's legend Bingo Smith to Get Well Soon
(Join the Facebook group - Get well Bingo Smith)


---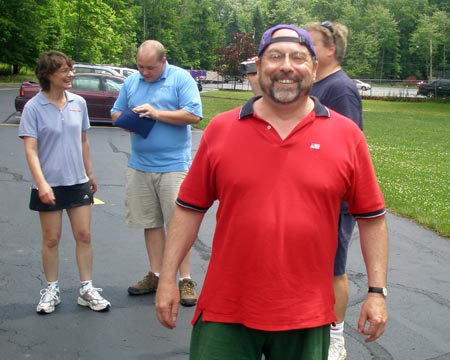 Can you tell who won from these post-race photos?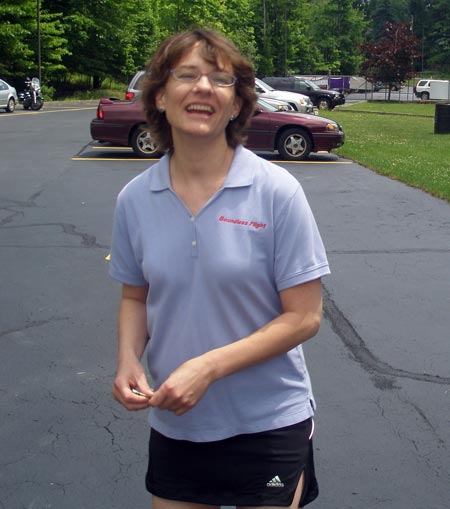 Best out of three anyone?



---
Top of Page
Back to Geek Events