We've all seen some interesting uses for USB ports. Fans to keep you cool, little heaters to keep your coffee warm and so on.
Here are a few unique USB items we found at a Japanese website.
For those of you who are interested, here's what Wikipedia has to say about USB power:
The USB specification provides a 5 V supply on a single wire from which connected USB devices may draw power. The specification provides for no more than 5.25 V and no less than 4.75 V (5 V±5%) between the positive and negative bus power lines.
A unit load is defined as 100mA in USB 2.0, and was raised to 150mA in USB 3.0. A maximum of 5 unit loads can be drawn from a port in USB 2.0, and was raised to 6 in USB 3.0.
There are two types of devices: low-power and high-power. Low-power devices draw at most 1 unit load, with minimum operating voltage of 4.4V in USB 2.0, and 4V in USB 3.0.
High-power devices draw the maximum number of unit loads supported by the standard. All devices default as low-power but the device's software may request high-power as long as the power is available on the providing bus.
---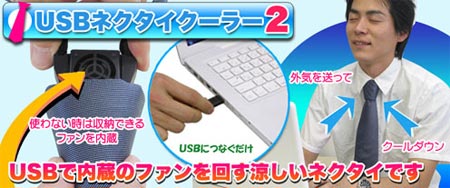 If you're going to wear a clip-on tie, may as well hook it up to USB


---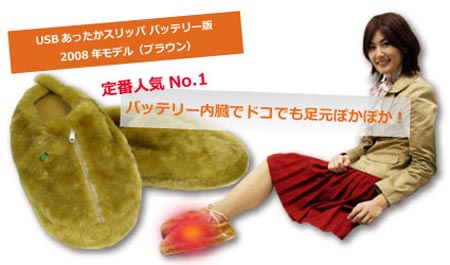 Cold Feet? Warm them via USB


---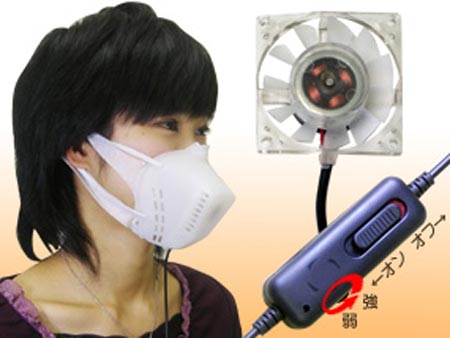 Scared of Bird Flu? Power up your mask via USB


---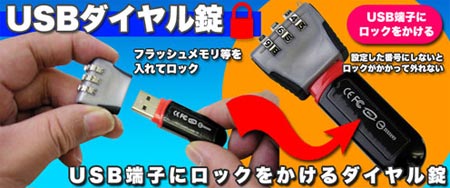 A combo lock for your USB drive - so the big kids can't steal it


---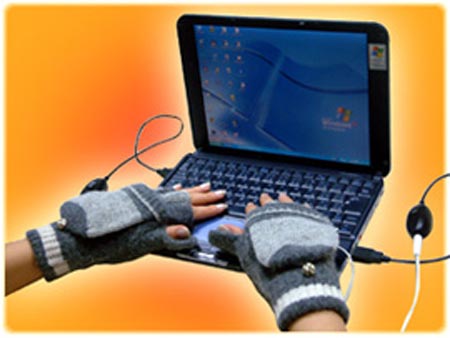 Use a USB hub if you need the mask, gloves and slippers all at once


---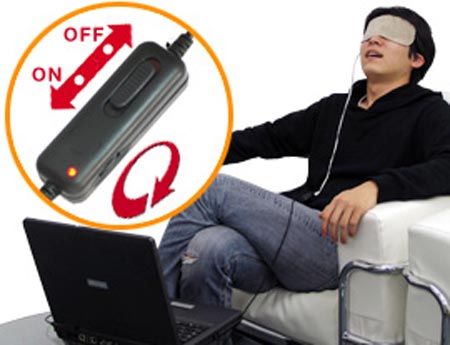 Why just sleep when you can doze with a USB eye shade?
---
---
---
---
---
Top of Page
Back to Geek Fun