A group of music industry veterans mingled with fans and local media at the launch party of the new Gray & Co. book by Carlo Wolff titled Cleveland Rock and Roll Memories.
The subtitle says it all: "True and Tall Tales of the Glory Days told by Musicians, DJs, Promoters and Fans who made the scene in the '60s, '70s and '80s.
The party was held at Jac's on West 6th and St. Clair in the Warehouse District and guests included Jane Scott, Agora owner Hank Laconti, DJ Billy Bass, Peanuts from Scene and other local music industry veterans.
Check out the review of the book or pick up your copy now and let us know what you think.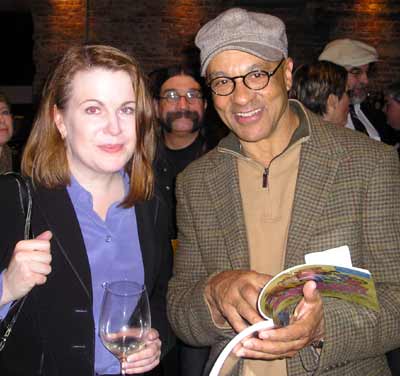 Writer Miriam Carey with legendary DJ Billy Bass
(with Daffy Dan poking his head in between)
---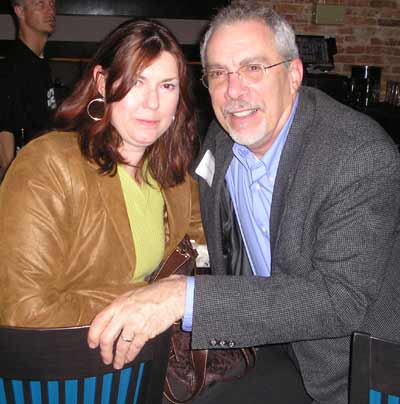 Carl Gonzalez (with wife Laura)
contributed some stories to the book
---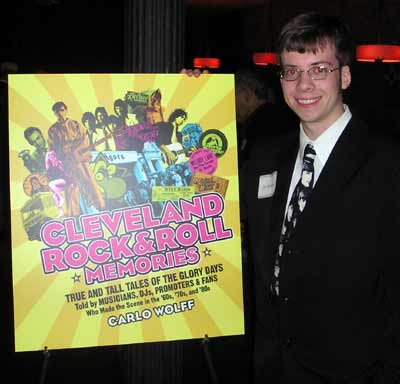 Though Joe Madigan, DJ at WJCU, wasn't born yet, he loves the music of the '60s and plays it on his Tuesday night show
---
Top of Page
Back to Geek News