We've all had this problem. You buy an item and it is so securely encased in hard plastic that it would take a bomb to open it.
You try scissors and other tools but usually end up hurting yourself or damaging the contents of the package. How frustrating!
Open It is a device designed specifically to open packages. It's a bright orange device, very sturdy and resembles scissors or pliers.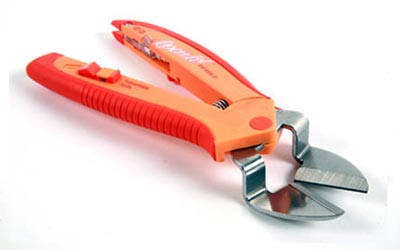 The hardened and plated steel, honed jaws are angled so you won't cut yourself on the sharp plastic while trying to extract the product from the packaging.
You can use the blades to cut hard plastic clamshell cases, blister cases, cardboard, paper and more and to snip toy packaging, twist ties, zip ties, straps and the like.
We asked a senior (woman in her 70's) to try it out. Our Secret Senior reviewer said, "I liked the grip and the fact that I could lock the blades together it for safety, but I disliked the position of the blade and wished it was more like a scissor. It is awkward to use but cuts well."
The Open It has two other features. One is the interchangeable Phillips and slotted screwdriver. The blades are about the size for those small screws on battery compartments, electronics and watches.
It's built into the handle so you can't lose it and it's good for quick screwing jobs - it is not a replacement for a screwdriver for bigger jobs. Our reviewer thought it was "too short and awkward to use."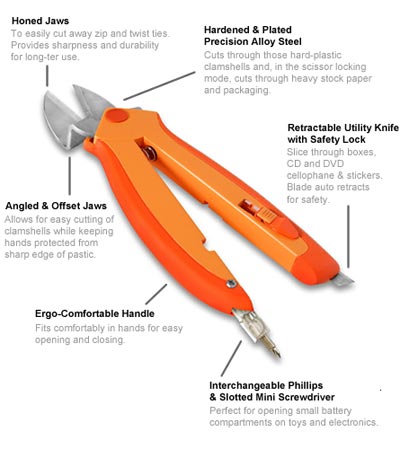 There is also a retractable knife blade in the other handle so you can slice open CD and DVD cases, plastic wraps, boxes, etc. The problem is that you have to hold the blade open while you cut. There is no locking mechanism. Our reviewer said, "I jabbed myself twice opening the knife and it wouldn't stay open."
It is convenient to have the blade and the screwdriver always there with the device but some might find them awkward to use.
As packaging gets harder and harder to open, a product like the Open It is a vast improvement over scissors and other tools. It will be put to good use in your workshop, garage, glove compartment or "everything drawer" in the kitchen.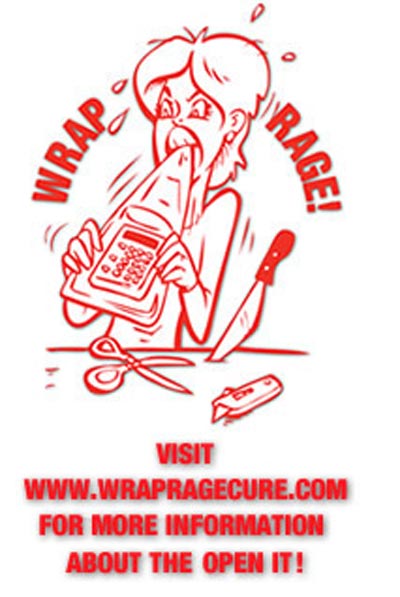 It could use a few tweaks though to make it really useful and senior friendly.
Click Zibra Open It Universal Package Opener
to buy it securely and inexpensively from Amazon.com.
---
Top of Page
Back to Product Reviews
---
---
---
---
---
---
---