Albert B. Ratner

Co-chairman Emeritus of the Board
Forest City Enterprises, Inc. and

Driving Force Behind
Global Cleveland

Albert Ratner has been in the commercial and residential real estate industry with Forest City since 1951. Ratner is well known as a long time community booster for Cleveland and a leader in its Jewish community. He is a life trustee of the Cleveland Jewish Community Federation and a member of the International Council of the American Jewish Joint Distribution Committee.
In the company's hometown of Cleveland, Ratner was the driving force behind Forest City's dramatic redevelopment of the Terminal Tower and the former Union Terminal into Tower City Center, a mixed-use complex with a multi-floor mall, office space and hotel. That project, which was completed in 1990, is widely regarded as the catalyst for the rebirth of downtown Cleveland throughout the 1990s.
Ratner has always been involved in local activities. He is currently an honorary trustee of Shoes & Clothes for Kids and is on the advisory committee of the Rock and Roll Hall of Fame and Foundation. In the past, Ratner has served as a board member for civic groups, including the Cleveland Initiative for Education, the Greater Cleveland Partnership and the United Way. He has also served on corporate boards for American Greetings and RPM, Inc.
Nationally, he is on the board of governors of the Henry M. Jackson Foundation and is an honorary trustee of the Enterprise Foundation. He also serves on the Board of Trustees for the United Jewish Communities.
Ratner is a graduate of Michigan State University, with a degree in forestry. He also holds an honorary doctor of laws degree from Long Island University and an honorary doctor of engineering degree from Polytechnic University, both in Brooklyn, N.Y. He is an adjunct visiting professor for the Michigan State University Land Policy Institute.
Albert Ratner was inducted into the Cleveland International Hall of Fame on May 11, 2011.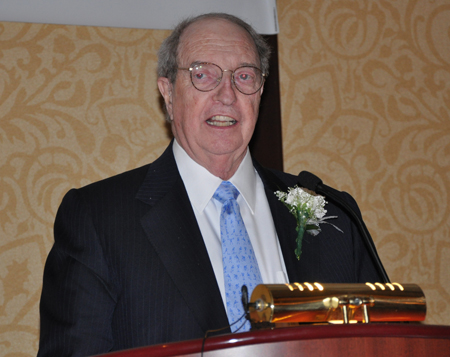 Albert B. Ratner at Cleveland International Hall of Fame
---
Mr. Ratner was the keynote speaker at the 2012 Paprika event hosted by Cleveland Hungarian Development Panel.

Dr. Michael Roizen, Chief Wellness Officer of the Cleveland Clinic, introduced Albert Ratner.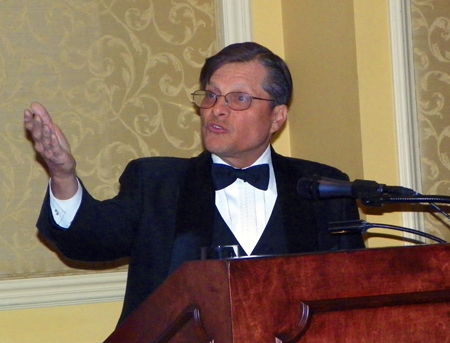 ---
---
Mr Ratner seized the opportunity to joke about his introducer and friend Dr. Michael Roizen.

Mr Ratner's deceased first wife and current wife are both of Hungarian descent so he shared some humorous stories about Hungarian women and their husbands.



Albert Ratner jokes about Hungarian married couples


---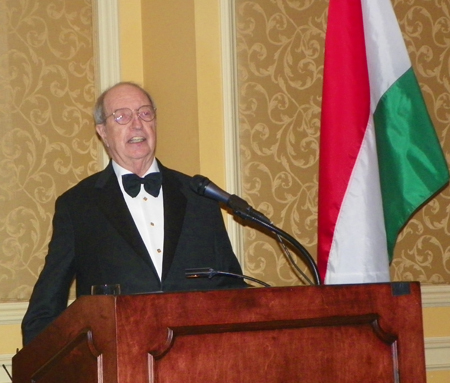 ---


Albert Ratner talks about Hungarian women
---
Mr Ratner spoke about immigrants and their choices and how the US is a melting pot.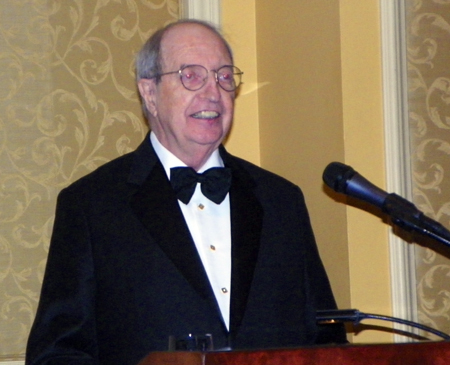 ---
---
He also spoke about the Cleveland Hungarian Development Panel.



He spoke about witnessing and working on Cleveland's problems for 40 years






---
Mr. Ratner talked about the goals of Global Cleveland.








---
Albert Ratner spoke about making the right choices, fixing the schools and Global Cleveland's promise,






---
Albert Ratner gave the keynote address at the inaugural induction of the Cleveland International Hall of Fame on May 12, 2010.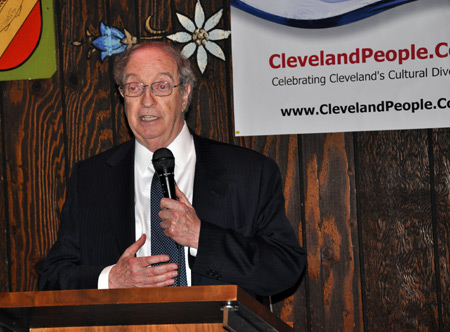 In the video below, Mr Rtaner tells of the lessons he learned from his family


---
More from the Albert Ratner Keynote at the Cleveland International Hall of Fame
---
Top of Page