Hall of Famer Bob Feller is arguably the greatest right handed pitcher in the history of major league baseball. He holds a ton of records and what is more impressive, he gave up several prime years of his career to serve in the military during World War II.
Read more about Rapid Robert, see photos and marvel at stats in his profile on ClevelandSeniors.com
When the Cleveland Indians wanted to open and dedicate their new Heritage Park at Jacob's Field, it was only fitting that Bob Feller cut the ribbon to inaugurate the new area which includes the Cleveland Indians Hall of Fame and other baseball monuments. (See photos of Heritage Park)
In these interviews from the opening of Heritage Park we will hear from Bob Feller as to why this new addition is so important and baseball means to the community.
In addition, since the new Cleveland Indians Heritage Park at Jacob's Field didn't just build itself, the Great Lakes Geek spoke with 2 of the men responsible for the construction of the new facility;Bob Knazek of E.P.I. and Marc Pollack of Neshkin Construction.
Finally, listen to Bob Dibiasio of the Cleveland Indians who is excited, and rightly so, about the 2007 season. He talks about some of the great fan promotions, food items and the historical and classy new Heritage Park. Also why baseball is an institution in Cleveland.
Go Tribe!
---
March 29, 2007 Interview

9,998 KB

7:06



Listen to this interview
See Bob Feller cut the ribbon at Heritage Park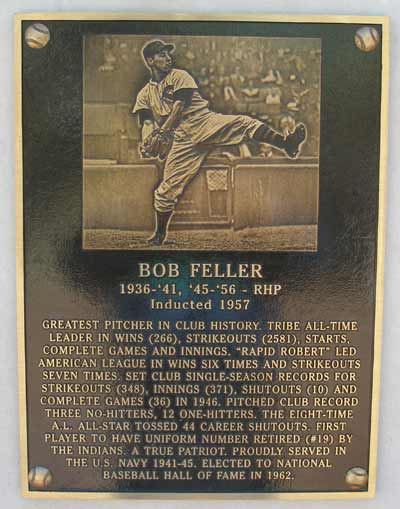 Bob Feller plaque in Heritage Park