Brad Chilton spoke about the new model of health care using broadband technology at a Broadband event at the Renaissance Hotel in Cleveland Ohio on October 7, 2011. The event was titled Mid-Course Workshop for Broadband Awardees: Accelerating Deployments & Driving Towards Sustainability Conference and sponsored by OneCommunity.

Brad Chilton told how the healthcare model is moving from the traditional turnstile model where a patient enters, has a procedure and is released.

Now there is a continuum of care which includes patient engagement and accountability which can be aided by broadband connectivity to devices that monitor health. The connectivity allows the provider to stay involved in what happens beyond the hospital doors and results in a better way to take care of people.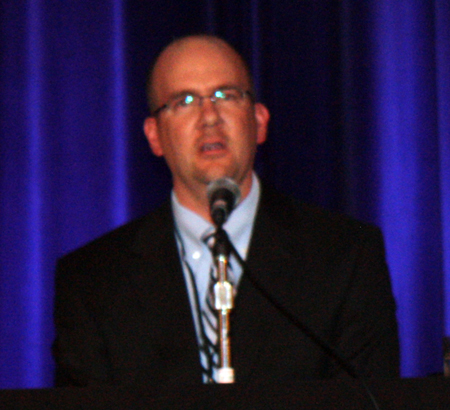 Brad Chilton, CTO of University Hospitals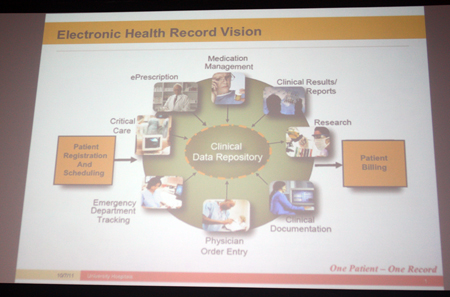 University Hospitals Electronic Health Record Vision
---
See more from the OneCommunity Mid-Course Workshop for Broadband Awardees
---
Top of Page