Knock Knock. It's the TV news investigative team at the door shoving a camera in your face.
Crises in business are inevitable. Do you know what to do when things go wrong and the media is waiting for you?
Bruce Hennes does. He's an expert in Crisis Communications. Whereas traditional Public Relations tries to educate a group, over time, about your product and services, crisis communications will strive to "make it go away" when bad things happens.
If you don't have a crisis communications plan ready for this media-frenzied age, you and your company may face that unfortunate scenario one day of scurrying to hide from a camera crew.
In this interview, Bruce Hennes gives expert advice and examples on dealing with those inevitable crises.
---
Crisis Communications website

Subscribe to the free Media Relations & Crisis Communications E-Newsletter. E-mail advocate@stratos.net with the word SUBSCRIBE in the body of the email.
---
August 8, 2006 Interview

11,700 KB

12:28



Listen to this interview
---
February 16, 2008 Interview - Part 1

In this interview, Bruce Hennes explains the difference between Public Relations and Crisis Communications and offers a strategy to include your company in your crisis planning.

He also explains that the framework from which a news reporter works may not be what you expect.

And he gives a real-world example (remember State Issue 3?)of a $21 million failure because people wouldn't listen to advice.


7,850 KB

8:22



Listen to this interview
---
February 16, 2008 Interview - Part 2

In Part 2 of this interview, Bruce Hennes explains the importance of Business Continuity Planning and explains the term, "dark web site."

He explains why posting anonymously to blogs is a mistake and what to do if words slip out in an interview that you wish you hadn't said.


7,438 KB

7:55



Listen to this interview
---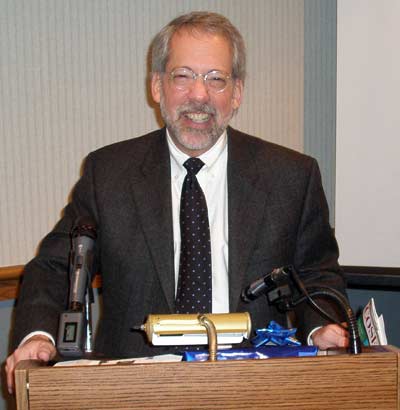 Bruce Hennes at the podium
---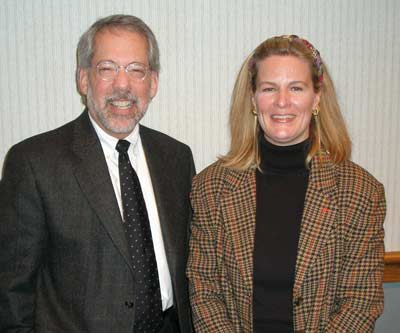 Bruce Hennes and Suzanne Drake
- Crisis Management Experts at a JCU Business Event
---