The 2008 Summer Olympics in Beijing were a sort of official coming out party for China. Casual TV watchers would see how much like the rest of the world China appeared to be. But of course, it is only recently that China has been opened up at all.
When the Honorable Clark T. Randt, Jr., ambassador to People's Republic of China, spoke at the Cleveland City Club in early October 2008, he told how China has changed in the 30 years since President Richard Nixon boldly initiated relations with China.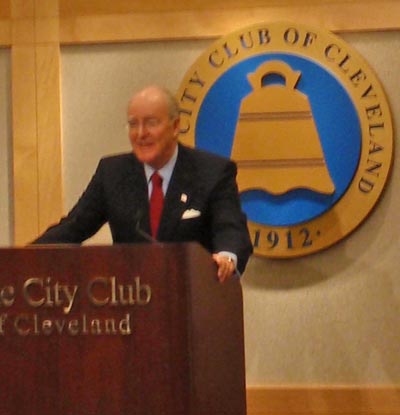 Randt, confirmed by the Senate on July 11, 2001, is the longest serving United States ambassador to the People's Republic of China. As you will hear, Randt was born and raised (till 16) in Cleveland and went to University School. So he, along with one of his more famous colleagues, is a Cleveland Browns fan.

Randt said that the US-China relationship is the most important bilateralship in the world. China is our 2nd largest trading partner, after Canada.

In 2007, for example, there was a $256 billion trade deficit with China - that's 3 times larger than the deficit with Japan.

Ambassador Randt touched on all the hot topics of the day regarding China. (You can watch the speech and Q&A on YouTube - see the sample below)
---
Randt said that the 3 most important items to the Chinese re the United States are Taiwan, Taiwan and Taiwan.

Protection of Intellectual property is a great concern here in the US. Randt told how the US TV show Prison Break was a huge hit in China. The only problem is, it was never shown in China. Just pirated and illegal DVD copies.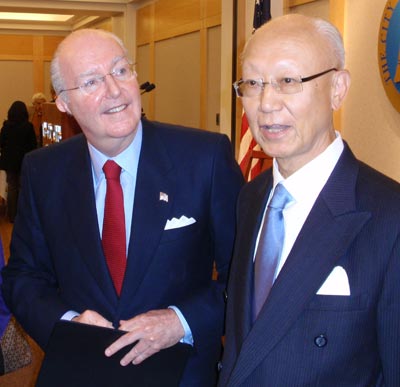 Ambassador Clark Randt and Anthony Yen



China's relationship with the Sudan, particularly Darfur, and Burma and North Korea were explained as a "see-no-evil approached coupled with its own energy needs."

The Olympics were a huge step for China and Randt said that the US is trying to bring over more Chinese visitors. He said that "there is no better way to dispel popular misconceptions about the US than to let them visit."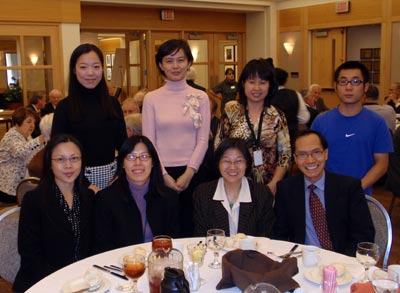 Guests at Margaret W. Wong's table



Re the economy he said, "China is our biggest creditor. They want us to succeed."

This podcast consists of 2 snippets from the speech - you can hear it all at www.cityclub.org.
---

October 3,2008

3,814 KB

4:04



Listen to the podcast with Ambassador Clark T. Randt Jr.
---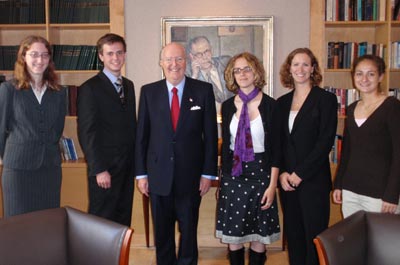 Ambassador Clark Randt with students from Rocky River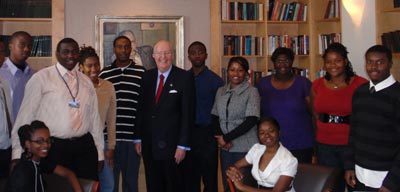 Ambassador Clark Randt with students from Warrensville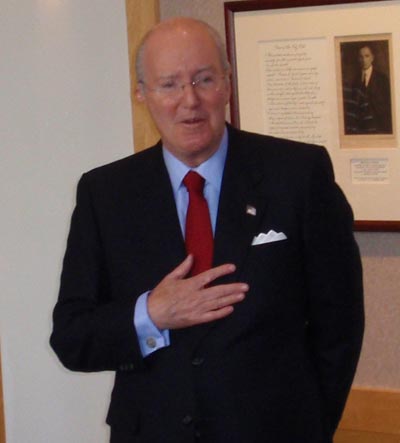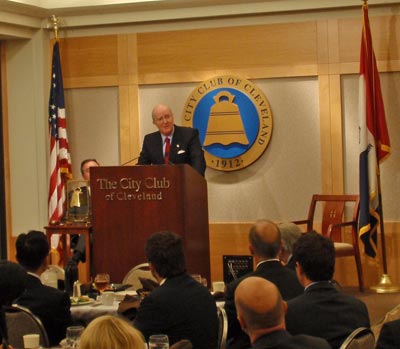 Ambassador Randt speaking to Cleveland high school students


---
Top of Page