Why would 1000 or so people come together on a hot July night to spend a few hours with people that they probably have never met? Business Networking opportunities of course.

Drew Grdina hosted a meet up for Clevelanders who use the social networking platform LinkedIn.

And network they did. People from all occupations - though there were a lot of IT people in particular it seemed - met at the Shaker Heights Country Club to swap business cards and look for business opportunities. The large and proactive crowd could be a reflection of the economy or just a reflection of the eagerness of people in NE Ohio to make things happen.

Whatever their reason for attending, these 1000 people are rewriting the rules by using online social media to create real world relationships. They should be applauded for not sitting back and waiting for things to change or happen. They are embracing Web 2.0 and social media tools to be proactive.

And,as you will hear from event organizer Drew Grdina, this is just the beginning.

In this podcast/video, Drew Grdina explains the event and what made it a success.
---
July 21, 2009

3,934 KB

4:11



Listen to Drew Grdina
---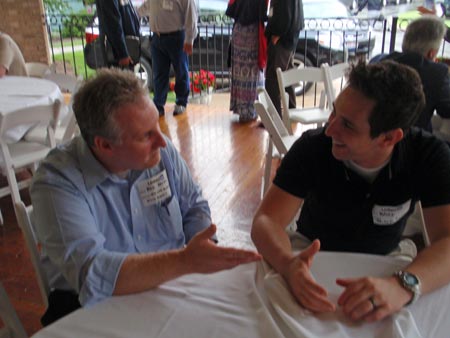 Rick Balas (left)of My Car Buddy explains his business model


---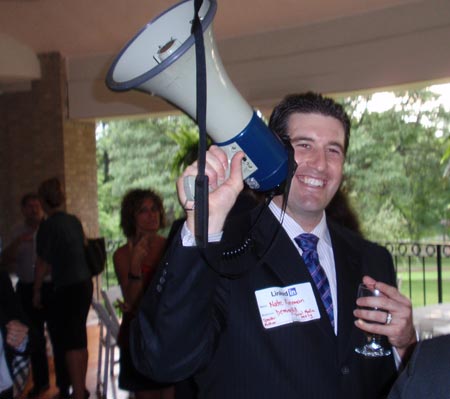 Nate Kievman of DemingHill used a novel approach to be heard over the crowd noise


---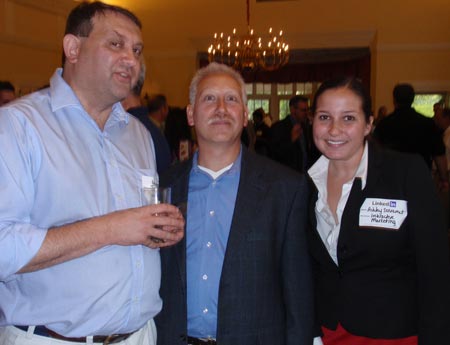 John Ettorre, Rob Felber and Ashley Szeremet


---
Top of Page