Graham Richard is the former mayor of Fort Wayne, Indiana, serving from 2001-2007. Now he is an an entrepreneur.

According to his website, Graham Richard is a champion of stronger cities, towns, and states, with a special interest in green initiatives, high speed broadband, and high performance government. Building on a successful track record while mayor of Fort Wayne, Indiana, he is now advising executives in government, nonprofits, and businesses on how to...
Bring high-speed broadband to all residents (and leverage that capability to retain and gain jobs).
Use economic stimulus dollars to fund green initiatives that create well-paying jobs and reduce a community's environmental impact.
Develop partnerships among leaders to generate new capabilities and create a stronger economic climate.
Build networks that help government and business leaders work together more effectively.
Bring high-performance practices to the public sector.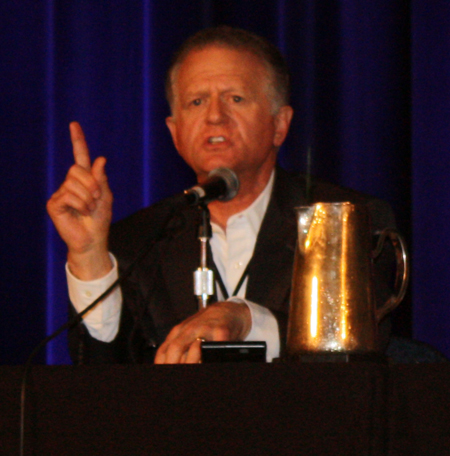 Graham Richard speaking in Cleveland



Graham Richard was on the panel at a Broadband event at the Renaissance Hotel in Cleveland Ohio on October 7, 2011.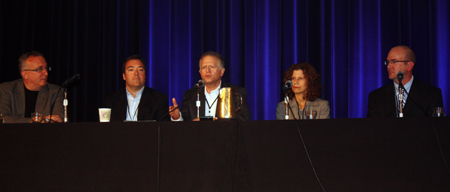 The event was titled Mid-Course Workshop for Broadband Awardees: Accelerating Deployments & Driving Towards Sustainability Conference and sponsored by OneCommunity.
Mayor Richard told the audience that it's a leadership challenge not a technology challenge in transforming to a gigabit nation. He reminded them that Better Broadband equals Better Lives.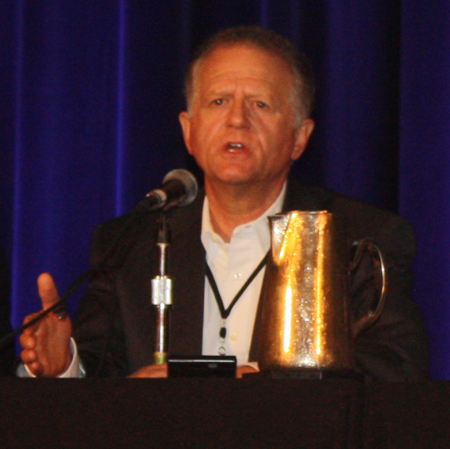 ---
See more from the OneCommunity Mid-Course Workshop for Broadband Awardees
---
Top of Page