Marketing sure has changed in the last 20 or so years.
Back then there were only a handful of ways to reach potential customers - TV, radio, print, etc. Now there are over 30!
There certainly would not have been an Online Marketing Summit held back then. The June 8, 2009 Online Marketing Summit in Cleveland helped technically astute marketers get a grasp of the 30 or so marketing channels available.
Jeff Rohrs was one of the speakers at the event presenting The Medium Is the Message: Advanced Strategies for Email, SMS & Voice Marketing Success to a packed room.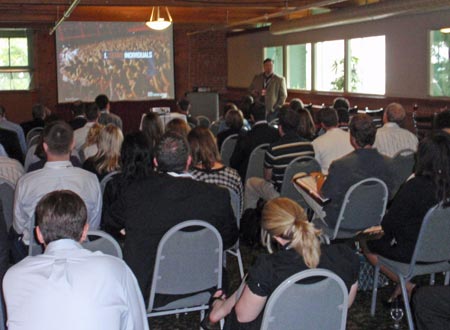 You may remember Jeff as president of Optiem. Now he is with ExactTarget, an on-demand email marketing and one-to-one digital communication platform company.
Jeff's advice isn't from the textbooks - he's grown up and lived with e-marketing. In fact, Jeff just counted up his in boxes and found that he has 23! That includes one he just discovered on his Wii.
Jeff says that e-mail is still a great tool for nurturing, growing and retaining relationships. Plus, we are conditioned to check our e-mail - and that is a powerful tool for marketers.
Other platforms such as search engine optimization and some social media are better at acquisition of clients/customers/people. You can read Jeff Rohr's blog postings at
and

http://www.subscribersrule.com/
Also, follow Jeff on Twitter at http://twitter.com/jkrohrs
You have to like Jeff's Twitter bio. It reads: VP of Marketing @ExactTarget. Digital Marketer, Recovering Attorney, Husband, Dad, Bacon-Lover, and Cleveland sports victim
If you are overwhelmed by social media, e-mail and other marketing platforms available, Jeff Rohrs tells us that "It's challenging right now but focus on the tactics that are working for you and build from there. Just because it's the newest, buzzed-about thing doesn't necessarily mean it's the most relevant thing for your business moving forward. It could be. That's why you want to experiment with it, but there are very few marketers who are deploying all 30 of those tactics right now."
---
June 8, 2009
10,104 KB
10:46

Listen to Jeffrey Rohrs of ExactTarget
---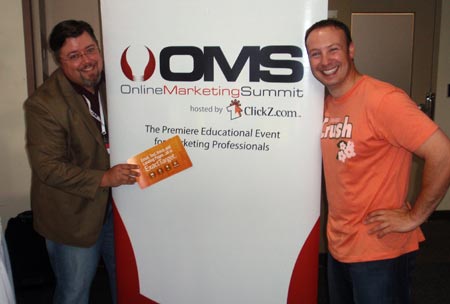 Jeff Rohrs with keynote speaker and Evolution of Dance star Judson Laipply at the Online Marketing Summit in Cleveland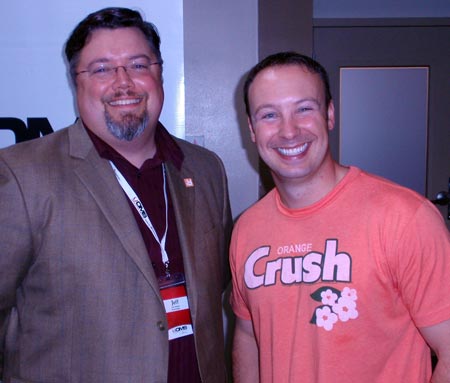 ---
More Jeff Rohrs from the Great Lakes Geek Archives
---
Jeff Rohrs was named President of Optiem in May 2004. Jeff had previously been instrumental in building Optiem's search engine marketing and website development practices.

In 2003, Jeff's original screenplay, "Life on Mars," was a quarterfinalist in the Nicholl Fellowship in Screenwriting Competition sponsored by the Academy of Motion Picture Arts & Sciences.

In this interview, Jeff reminds us that Google (and other search engines) don't owe you a thing so you can't rely on them 100%. He also tells us what he does in his basement after hours.

November 15, 2005 Interview

9,164 KB
9:46