At the 2010 NEOSA CIO Symposium, one of the most popular panels was Developing an Effective i-Device Strategy.
Moderated by George Mehok or Revol Wireless, the panel included Jerry Carlson of Microsoft, Ron Kerensky of Arhaus, Bill Whelan of Cisco and Scott Chapin of DigiKnow.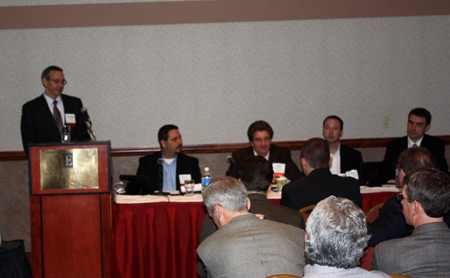 George Mehok, Ron Kerensky, Bill Whelan,
Jerry Carlson and Scott Chapin



George Mehok showed some out of date yet familiar gadgets from not so long ago.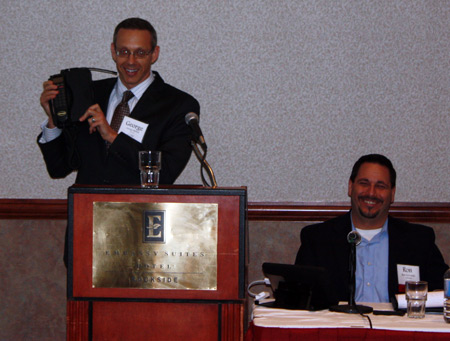 Jerry Carlson stressed the importance of matching the device to the job. The first question should be 'What is the job for the device?'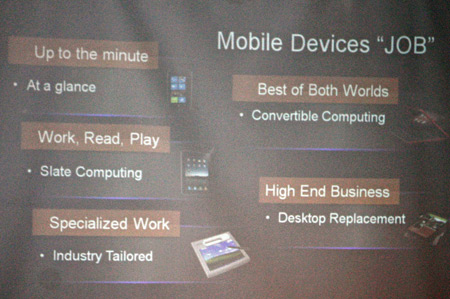 In this video filmed after the panel, Microsoft Collaboration Architect Jerry Carlson talks about the evolution of devices from the laptop to newer gadgets. His key questions are 'What is the job for the device?' and 'Does the gadget match the job'?
He explains that since the Microsoft tablet devices include multitasking, the ability to run Windows applications, physical ports and more, they may be the choice for many jobs over other devices such as the Apple iPad.
Top of Page
---
Top of Page
---