There I was, minding my own business, enjoying the Oktoberfest at the Fair Grounds. Along came a strolling group of musicians who obviously had been enjoying the Oktoberfest beverages.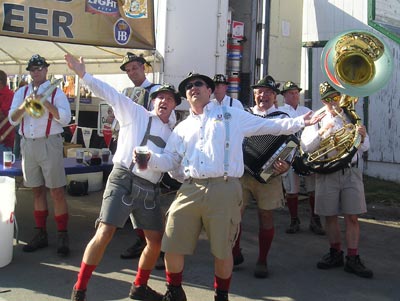 Their renditions of some classic songs using accordion, tuba, trombone, cowbell and other Oktoberfest-esque instruments was fun so I recorded a few songs and posted them to YouTube.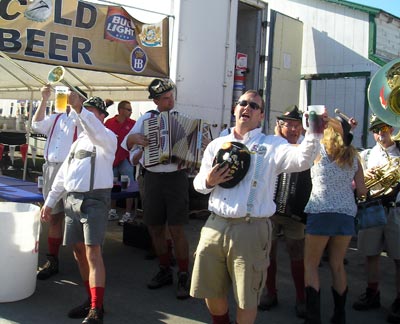 The next day I received an official notice that the video was a copyright infringement because the band was playing Van Morrison's Brown Eyed Girl.
Both the digital and global nature of the Internet has greatly expanded our need to know about Intellectual Property rights. Digital media is so easily copied and shared. Different countries have different laws. You need to be vigilant in protecting your own Intellectual Property and not infringe on others.
That's not always easy for a lay person who just wants to post to a blog, web page, YouTube, FaceBook or similar site. So we asked an Intellectual Property expert, John J. Cunniff from Hahn Loeser & Parks, to explain some of the terms and what we need to know and do.
John starts with the basics - defining trademarks, patents and copyrights and then gives examples from the real world.
BTW, this podcast is copyright 2008 by Dan Hanson, the Great Lakes Geek (TM) and I am not even humming any Van Morrison songs as I post this.
---

November 6,2008

15,0645 KB

16:03



Listen to the podcast with John J. Cunniff.
---
If your company or group is interested in having John J. Cunniff speak, please contact us.

---
Top of Page