My Biggest Mistake and How I Fixed It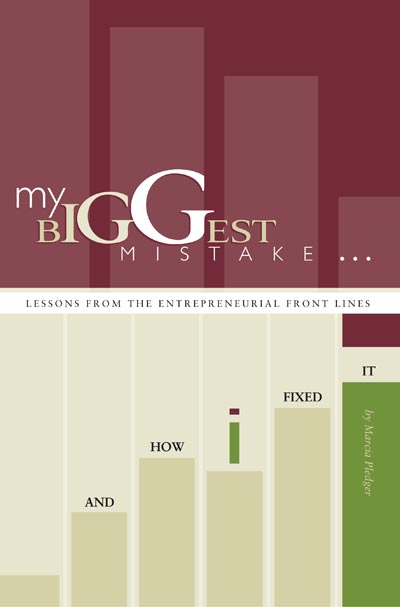 Cleveland area readers will recognize Marcia Pledger as the Cleveland Plain Dealer business columnist who writes the popular 'My Biggest Mistake - and how I fixed it' columns. Pledger has interviewed hundreds of entrepreneurs in recent years and has selected 100 or so of the best stories for this book.

As she says, it wasn't an easy task to cull these stories from her extensive library. She chose examples that would teach important lessons for entrepreneurs in various stages of their business lives. So there are vignettes about start-ups as well as established firms that have been in business for decades.

The categories into which the stories are placed will be familiar to anyone who has started or run a business. These include: Start-up, Growth, Finances, Marketing, Technology, Clients/Customers, Employees, Family, Education and Passion.

There are certain threads that seem to run through many of the problems. For example, placing trust in the wrong person or persons.

It's obvious that Ms Pledger likes entrepreneurs. She likes their passion and refers to them as "humble", not a common description. If you are an entrepreneur, you have made mistakes. A lot of mistakes. Nobody gets it 100% right the first time. But you rarely hear about the failures.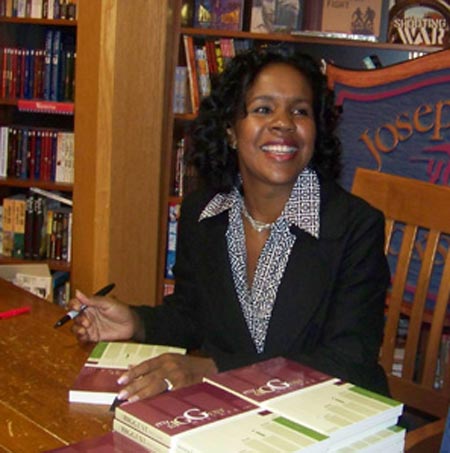 Marcia Pledger at book signing event



Everyone likes to talk about their successes but it's a lot harder to get people to open up about their mistakes. There is real value in learning about the mistakes that others have made - and how they fixed them - so that hopefully you won't fall into the same traps in your own ventures.

Whether you are an entrepreneur because you have the passion for it or the current economic times are leading you toward your own venture, the examples in this book will be useful.

It's inspiring to read about how others faced and defeated these obstacles to their success. And it's especially fun when you recognize the company or person telling the story.

In the Great Lakes region it seems we don't embrace people who have taken a risk and failed as much as some places. Pledger's stories demonstrate how failure is part of business growth. Adding the "and how I fixed it" offers hope and concrete strategies to other entrepreneurs.
---
March 27, 2009

13,661 KB

14:34



Listen to Marcia Pledger.
---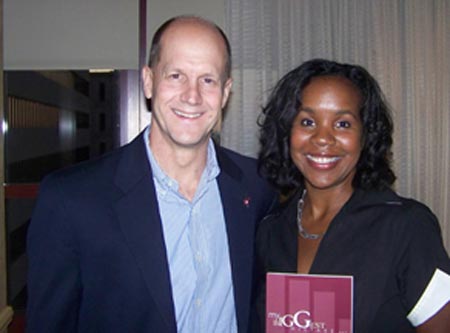 Cleveland Cavaliers president Len Komoroski
and Marcia Pledger


---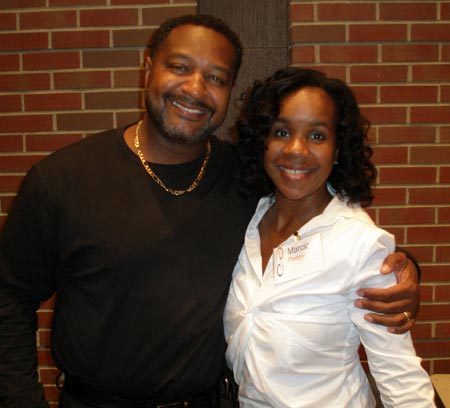 Derrick and Marcia Pledger


---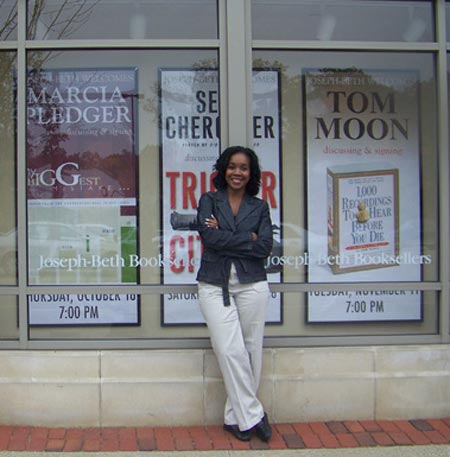 ---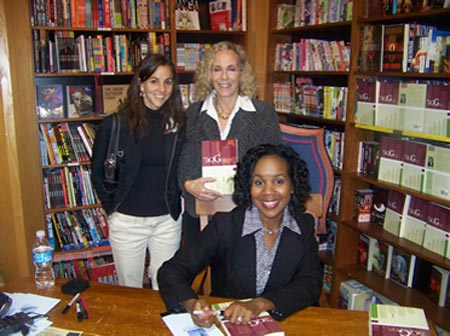 Marcia Pledger at book signing

---
Top of Page