Providence House, Ohio's first licensed crisis nursery, offers emergency shelter to children newborn through five years old actively living in crisis. Since 1981, Providence House has provided quality, center-based, family focused residential care to over 5,000 infants and children in crisis.
Providence House was created for the sole purpose of caring for innocent children in crisis with a goal of providing high-quality, responsive and compassionate services to infants, toddlers, preschoolers and their families.
They care for at risk babies and children while working closely with referral agencies to address the needs of the parent or caregiver and attempt to resolve the crisis in the family that is placing these vulnerable young children at risk.
Their goal is to place a healthy, thriving child into a healthy, healed family. As a private, 501c3 non-profit agency, Providence House is 95% privately funded.
In this interview, Natalie Leek-Nelson explains how Providence House got connected with the Cleveland Indians Wives Association.
---

June 27, 2008

1,433 KB

1:31



Listen to Natalie Leek Nelson
---
Watch the video of Natalie Leek-Nelson
---
The Cleveland Indians Wives Association hosted its fourth annual Mystery Ball Fundraiser, presented by Dick's Sporting Goods, at Progressive Field on Friday, June 27, before the Tribe's game against the Reds.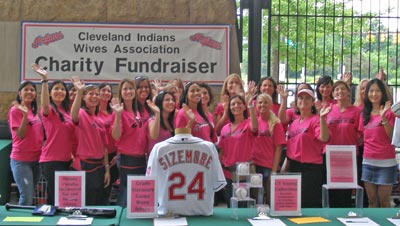 Ticketed Fans purchased Mystery Ball bags, each of which contained a baseball autographed by one of today's biggest Major League stars.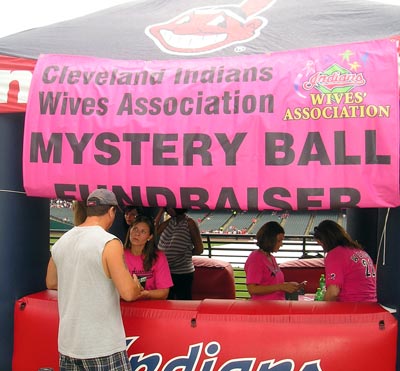 Molly Peralta getting a donation



The Wives also hosted a Silent Auction featuring unique autographed items and experiences. Over 900 Mystery Balls were sold and over $50,000 was raised to benefit Providence House.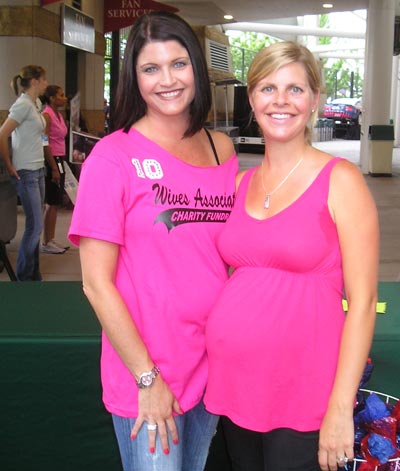 Cleveland Indians wives Jen Shoppach and Alyssa Soloff
Cleveland Indians wives Patty Seghi and Kym Byrd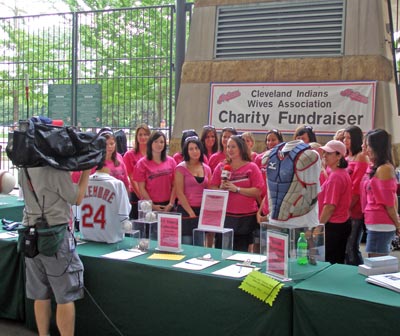 Cleveland Indians wives film a PSA



The Cleveland Indians are involved in many community outreach programs. Jayne Churchmack is the Executive Director of Community Outreach for the Cleveland Indians. In the short video below, Jayne speaks about some of the events and projects the Indians are involved in and how owner Larry Dolan has been involved.




---

June 27, 2008

3,010 KB

3:10



Listen to Jayne Churchmack
---
Learn more about the Cleveland Indians Wives Association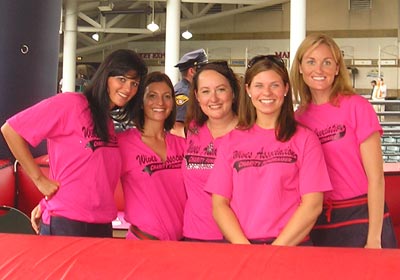 Cleveland Indians Wives Alison Pucci, Tatum Borowski,
Kate Wedge, Molly Peralta and Abbie Blake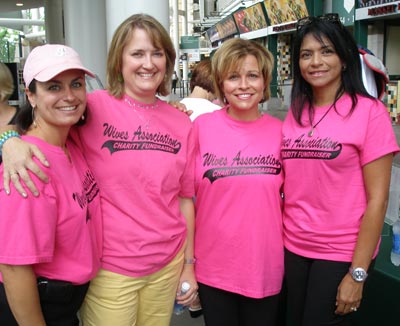 Cleveland Indians Wives Christine Williams, Jennifer Skinner, Rachel Willis and Carmen Rivera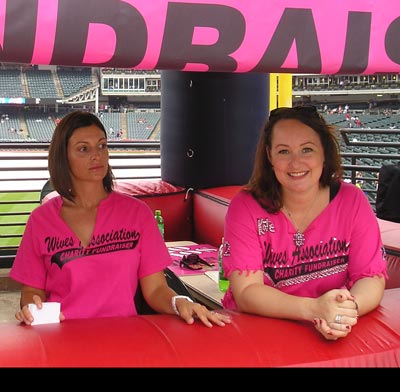 Tatum Borowski and Kate Wedge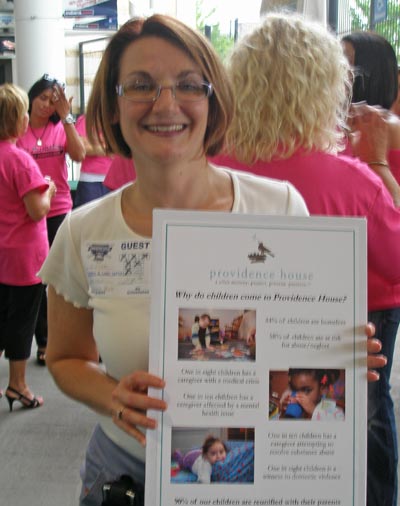 Natalie Leek-Nelson,
President and CEO of Providence House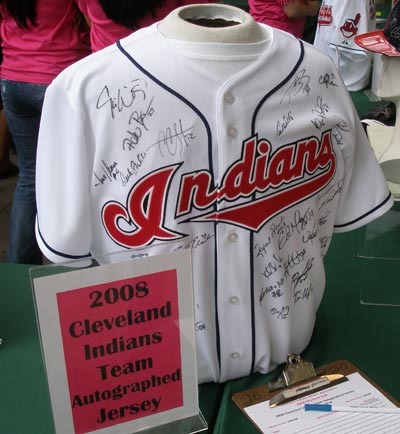 Cleveland Indians Wives Mystery Ball prize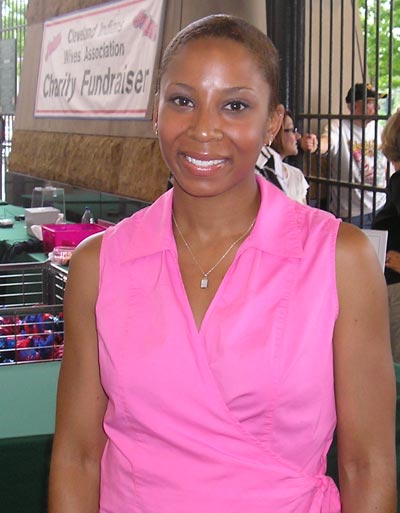 Danielle Cherry,
Cleveland Indians Communications Coordinator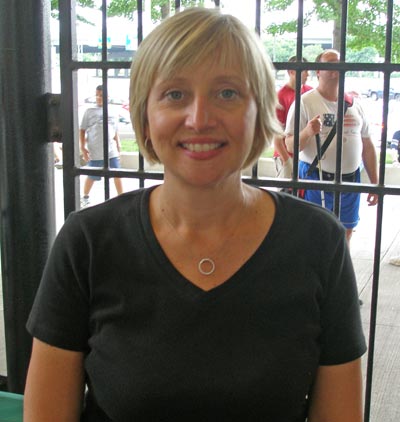 Jayne Churchmack - Executive Director,
Cleveland Indians Community Outreach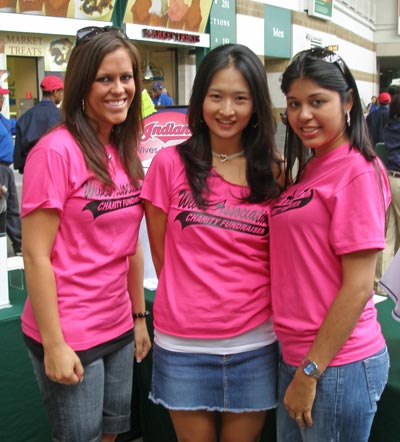 Volunteering for the Cleveland Indians Wives Association


---
Top of Page