Radhika Reddy is the kind of immigrant entrepreneur that every city wants to attract. Fortunately for us, she came to Cleveland.

Radhika arrived here 22 years ago from India with the grand sum of $20 in her pocket. She was on a graduate scholarship and was weeks away from being sent back to India when she found work. She finished her studies, became a US citizen and launched a successful company.

Now she is hard at work on a 15 year dream - the Ariel International Center.

Clevelanders will recognize the site of the new Ariel Center as the old 68,000-square-foot Leff Electric building on East 40th north of St. Clair.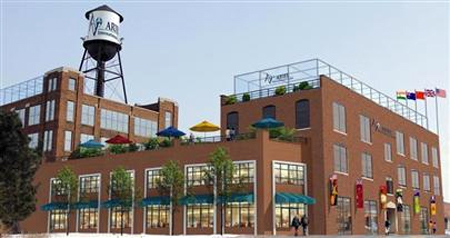 There is plenty of room for Ms Reddy's ambitious vision. It also has a unique Cleveland skyline view and one of the best views of Lake Erie.
She is building the Ariel International Center to be a one-stop center for International business development and International events in Northeast Ohio, celebrating the region's global diversity and contributing to the economic development of the region.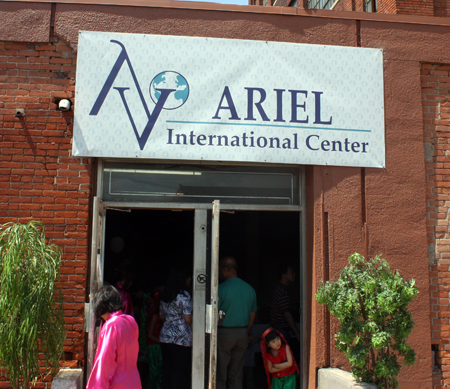 The Center had a recent test run as a partner location for the successful Cleveland Asian festival. Visitors enjoyed cultural performances and artists as they toured the new building.
Radhika knows that a project the scope of the Ariel International Center will not be completed overnight but she has never lacked in determination or the willingness to work hard.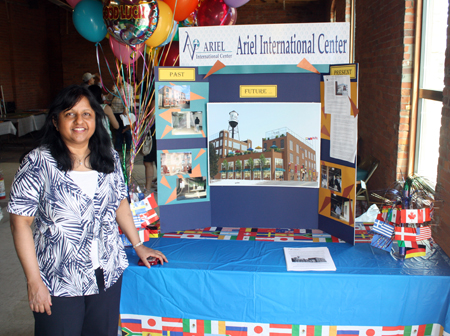 In this podcast, Radhika Reddy tells about the business opportunities in the new Ariel International Center and how she came to the US.
Great Lakes Geek Podcast with Radhika Reddy

Ariel International Center

Top of Page