Cleveland and Northeast Ohio Speakers Bureau
Speakers about Cleveland
Miriam Carey

Author, Editor and SEO coach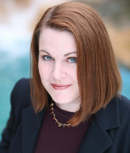 Miriam Carey is an author, editor and SEO coach living in Chicago. Currently Carey contracts with Motorola Solutions, Inc. and Info.com developing SEO strategies and best practices to help marketers and Web editors write fluently and effectively with search results in mind. In the past, Carey has worked with Orbitz, Kohler, HowStuffWorks and Mobil Travel Guide on Web content development and SEO.
As an editor, Carey launched LongWeekends magazine, a travel publication that provided travel tips and ideas for the region between New York and Chicago, and was also the travel editor for Ohio Magazine. Carey is the author of three books, "52 Romantic Outings in Greater Cleveland", "365 Ways to Meet People in Cleveland" and "Backroads of Ohio". Carey also served as a ghost editor for financier Ivan Gelfand's book, "Your Money - Your Future".
Presentation topics include:
Writing with Keywords - SEO strategies for Web Editors
Integrating SEO into your Long-term Web Strategy
Five Easy Ways to Build and Maintain Your Social Media Presence
Traveling Ohio: Backroad Destinations
Located in Chicago
Request More Information

Top of Page


---
Chris Coburn

Executive Director of The Cleveland Clinic Foundation Innovations

Chris has been Executive Director of The Cleveland Clinic Foundation Innovations (CCFI) since its establishment in 2000 and is responsible for all activities and outcomes of the department.
He is a recognized authority on technology commercialization and has consulted and spoken on the subject throughout North America and in 18 countries.
Presentation topics include:
Innovation
Inventors in large organizations
Entrepreneurship
Creating start up companies
What's new in medical technology
Technology Transfer
Cleveland - what can it look like 25 years from now
How to leverage national trends from a mid-size mature city
Using recreation to create the communities that we want
Request More Information

Top of Page


---
Darcy Downie

Chapter Director at Prevent Blindness Ohio



Prevent Blindness Ohio is the statewide consumer advocate for sight conservation. We promote eye health and safety while working to find the cure for blinding eye diseases. Our mission is carried out through public information, research and early detection.
Presentation topics include:
Age Related Eye Diseases
Eye Health & Safety
Vision Problems In Ohio
Request More Information
Top of Page
---
Dan Hanson

Great Lakes Geek and Entreprenerd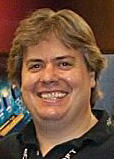 Dan Hanson, the Great Lakes Geek, is a true Entreprenerd.
Dan has a BS and MS in Mathematics and since building his first PC in grade school has been directly involved in the evolution of the PC from hobbyist gadget to mainstream appliance.
Dan was 3-term president of an international computer organization with 400,000 members and brought in speakers such as Bill Gates, John Warnock, Gordon Eubanks and others.
He is a Microsoft MVP and a widely published columnist including his regular monthly column in Inside Business Magazine.
Presentation topics include:
Web 2.0
Podcasting
Tech Gadget Show & Tell
Computer History
Cleveland Tech History
Technology Predictions
Top Ten in Tech
Cleveland Cultural Gardens
Ethnic Groups in Cleveland - Past, Present Future
Where am I - Cleveland Landmark Photo Quiz
What's Bill Gates really like? Tales of Tech Titans
Request More Information
Read more about Dan
Top of Page
---
Debbie Hanson

VP ClevelandWomen.Com, ClevelandSeniors.Com & ClevelandPeople.Com

With her work on websites such as ClevelandSeniors.com, ClevelandWomen.Com, ClevelandPeople.Com and ClevelandPets.Com, Debbie has interviewed hundreds of interesting people.
Some of the people you will know, like Bob Feller and Wilma Smith. But others won't be familiar but have fascinating life stories.
Debbie has given many presentations on stories about interesting Cleveland and NEOhio people she has profiled. As an active member of the Cleveland Irish community (past-president of the Irish American Club East Side) she is also proficient in telling the tale of the Irish in Cleveland.
Presentation topics include:
Interesting Cleveland People - Famous and not
The Cleveland Irish Community
The Cleveland Polish Community
Cleveland Pets and their People
Ethnic Holidays and Traditions
Identity Theft for Seniors and others
You're never too old to get online
Request More Information
Top of Page
---
Tom Mugridge

Certified Arborist





Tom Mugridge is a Certified Arborist in the State of Ohio, and a Registered Consulting Arborist. His professional memberships include the International Society of Arboriculture (ISA), the Tree Care Industry and the American Society of Consulting Arborists (ASCA).
Presentation topics include:
The varied plant life in NE Ohio
Diagnosing insect and disease problems of trees and shrubs
Proper care of trees and shrubs.
Famous Cleveland Trees and Shrubs
Request More Information

Top of Page


---
Pat Perry

President of ERC



Pat Perry is President of ERC, Northeast Ohio's largest organization dedicated to HR and workplace related services, practices, research and programs.
Regardless of the topic, Pat delivers a powerful message intended to help professionals think differently about their work and workplaces. Pat has provided over 100 keynote presentations and routinely provides presentations to corporations as well as chambers, associations and professional societies.
Presentation topics include:
Straight Talk About Great Workplaces
Green Rabbits and Coloring Outside the Lines
Quantum Leaps in HR Effectiveness
"My Dog Died. I need some time off"
Request More Information

Top of Page


---
Raj Pillai

Bringing Gandhian ideals to the Modern World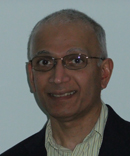 Raj Pillai is an alumnus of Penn State University and a former research scientist at the National Institutes of Health and the Cleveland Clinic. He changed gears and entered the field of finance, advising clients, teaching and becoming a resource for financial journalists.
For more than 20 years, he has been active in the Asian Indian community of Cleveland. He has served as the editor of the community newspaper, The Lotus, and as president of the Federation of India Community Associations (FICA).
He was instrumental in making the India Cultural Garden a priority for FICA, and is still serving as the chair of the Garden Committee which was set up in 2002 to make the garden a reality. He has also brilliantly portrayed Mahatma Gandhi in presentations.
Presentation topics include:
Ethics in Public Service: a Gandhian Ideal
India Cultural Garden: an Overnight Success That Took 20 Years
Assimilating without Losing Yourself: An Immigrant's Tale
India through the Perspective of an Indian American
Request More Information

Top of Page


---
Paramjit Singh

Sikh leader promoting Peace and Non-Violence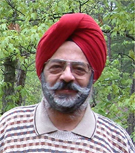 Paramjit Singh is a Community Leader of the Asian Indian Community since he landed in Cleveland, Ohio in June of 1962. Being a Sikh (residing in Ohio for the longest), he has dedicated his life to serving the needy. After 9/11 he has been asked to speak to many groups about Sikhism because of the Mistaken Identity. He is passionate about making Cleveland the City of Peace and Non-Violence and came up with the idea of creating a Cyber Wall for people to pledge for Non-Violence just as they pledge for Tolerance on the Wall of Tolerance at the Southern Poverty Law Center in Montgomery Alabama.
Paramjit Singh completed his Mechanical Engineering from the Indian Institute of Technology (I.I.T.) Kharagpur, India, in 1958 and completed his MBA from Case Western Reserve University in 1962. He served as the Chairman of International Student Group of the Cleveland Council on World Affairs, which gave him the opportunity to share with students from all over the world about the Sikh faith (the fifth largest religion in the world). Paramjit Singh made history in Cleveland by being the first turbaned Sikh to be a part of Case Western Reserve University graduation ceremony (proudly wearing his turban, rather than the traditional mortarboard) in 1965. John and Diane Grabowski document this in their book, Cleveland: A History in Motion.
Presentation topics include:
The Real Cleveland Indians
Mistaken Identity - A beard and turban do not make a terrorist
Sikhs and Sikhism
Peace and Non-Violence projects
Making Cleveland the City of Peace and Non-Violence
Mahatma Gandhi and Martin Luther King Jr.
Request More Information

Top of Page


---
Lorry Wagner, Ph.D.

President, Lake Erie Energy Development Corp. (LEEDCo)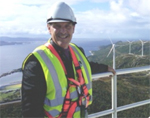 KDr. Lorry Wagner, an experienced energy engineer and longstanding member of the Great Lakes Energy Development Task Force, is well suited to serve as president of the Cleveland-based Lake Erie Energy Development Corporation (LEEDCo), a position he assumed in May 2010. Previous energy project experience includes hydroelectric, solar, nuclear, as well as wind. Other relevant research was performed in the fields of neural networks, failure analysis, and explosion-proof control systems.
A nuclear engineer with several degrees from Purdue University and extensive experience in wind turbine technology, Dr. Wagner previously served as president of Azure Energy LLC. During his tenure, he played a leading role in the installation of the wind turbine at the Great Lakes Science Center in Cleveland, and has been involved in the development of numerous land based wind projects. Dr. Wagner, a lifelong boater and member of Cleveland Underwater Explorers (CLUE), brings extensive knowledge of maritime and subsurface issues, central to the deployment of offshore wind turbines. CLUE has dived the pilot project site many times, and invites qualified divers to join them on trips.
Presentation topics include:
Icebreaker: Offshore Wind Energy Development in Lake Erie
Public/Private Partnerships in Offshore Wind
Request More Information

Top of Page


---
Topics
---
Please contact us with your specific needs.
---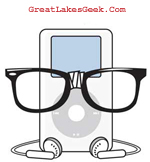 If you are an expert in a topic and interested in making presentations, let us know if you want to be considered for inclusion in the Great Lakes Geek Cleveland Speakers Bureau.