Cleveland and Northeast Ohio Speakers Bureau
Technology & Science Speakers - Cleveland
John R. Brandt

CEO and Founder of The MPI Group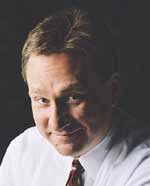 CEO and Founder of The MPI Group, a Cleveland-based management research firm, Brandt has spent more than two decades studying leadership in effective, purpose-driven organizations. He is an internationally recognized expert on management and technology, lecturing frequently in U.S. and abroad.
He is an expert on how companies and communities can adapt themselves to the realities of new markets, new corporate structures, and new customer expectations.
Most recently, Brandt served as President, Publisher and Editorial Director of the Chief Executive Group and prior to that, was publisher and editor-in-chief of IndustryWeek.
Presentation topics include:
Business Management
Leadership
Manufacturing
Technology
Journalism
Request More Information

Top of Page


---
Marc Canter

CEO and Founder of Digital City Mechanics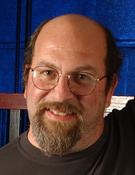 Marc Canter is a 30+ software industry veteran who has just moved to Cleveland after 21 years in California. Marc was the founder of MacroMind, which became Macromedia - the world's leading multimedia company [MACR] (now merged with Adobe.) Throughout the 80's and 90's Marc was constantly on the road giving speeches on the state of the 'multimedia industry' and web based collaboration, creativity and innovation.
Rather than being known as a theorist, Marc is known as a practitioner. He leads workshops, engages on panels and present keynotes which inspire, challenge and disseminate a vision of the future - where technology can change society for the better! Marc is one of the original bloggers, social media mavens and is the CEO of Broadband Mechanics - which owns a white label social networking platform - PeopleAggregator. This platform has been used by the U.S. Army ROTC program, Bell Canada, NVidia, the Sac Kings and a host of international media brands (Mondadori, theTimesofIndia.)
Marc's new company is called Digital City Mechanics and it's developing a sustainable model for creating jobs.
Marc has spoken at the original TED conferences, Web 2.0 summit, LeWeb, COMDEX, CES, and numerous other trade conferences. Marc has consulted for AOL, EMI, Conde Nast, Cyworld, Intel, Sony, JVC, Fujitsu and numerous other major tech companies.
Presentation topics include:
Creating Jobs with on-line technology
On-line multimedia content
Digital economy ecosystems
Open social networking
Open standards for on-line multimedia content
Goodbye Flash, hello HTML5
Centralized vs distributed social networking
On-line municipal services
Open government
New methodologies for teaching on-line job skills
Request More Information

Top of Page


---
Miriam Carey

Author, Editor and SEO coach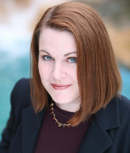 Miriam Carey is an author, editor and SEO coach living in Chicago. Currently Carey contracts with Motorola Solutions, Inc. and Info.com developing SEO strategies and best practices to help marketers and Web editors write fluently and effectively with search results in mind. In the past, Carey has worked with Orbitz, Kohler, HowStuffWorks and Mobil Travel Guide on Web content development and SEO.
As an editor, Carey launched LongWeekends magazine, a travel publication that provided travel tips and ideas for the region between New York and Chicago, and was also the travel editor for Ohio Magazine. Carey is the author of three books, "52 Romantic Outings in Greater Cleveland", "365 Ways to Meet People in Cleveland" and "Backroads of Ohio". Carey also served as a ghost editor for financier Ivan Gelfand's book, "Your Money - Your Future".
Presentation topics include:
Writing with Keywords - SEO strategies for Web Editors
Integrating SEO into your Long-term Web Strategy
Five Easy Ways to Build and Maintain Your Social Media Presence
Traveling Ohio: Backroad Destinations
Located in Chicago
Request More Information

Top of Page


---
Debbie Christofferson. CISSP,CISM

IT Security Strategist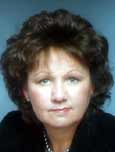 Debbie's background includes twenty years of Fortune 500 experience as an IT and enterprise IT security manager with Intel Corporation, across the US, Europe, and Greater Asia.
She works with companies and individuals to leverage and grow security and career strategies through management consultation, speaking and training, and writing services.
Presentation topics include:
Women in Technology
IT Security Career Strategies
Business Contingency Planning
Outsourcing
Security Auditing
Security Awareness
IT Certifications
Located in Arizona
Request More Information

Learn more about Debbie

Listen to Debbie

Top of Page


---
Chris Coburn

Executive Director of The Cleveland Clinic Foundation Innovations

Chris has been Executive Director of The Cleveland Clinic Foundation Innovations (CCFI) since its establishment in 2000 and is responsible for all activities and outcomes of the department.
He is a recognized authority on technology commercialization and has consulted and spoken on the subject throughout North America and in 18 countries.
Presentation topics include:
Innovation
Inventors in large organizations
Entrepreneurship
Creating start up companies
What's new in medical technology
Technology Transfer
Cleveland - what can it look like 25 years from now
How to leverage national trends from a mid-size mature city
Using recreation to create the communities that we want
Request More Information

Top of Page


---
Roland J. Cole, J.D., Ph.D.

Executive Director of the Software Patent Institute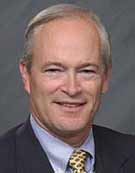 Roland J. Cole, J.D., Ph.D. is the Executive Director of the Software Patent Institute, a nonprofit corporation formed to provide courses and prior art about software technology to help improve the patent process.
He also serves as Director of Technology Policy for the Sagamore Institute for Policy Research. The mission of SIPR is to provide independent and innovative research to a world in progress.
Presentation topics include:
Software Patents
Federal, state, and local policy towards technologies such as broadband
Alternative energy
Nanotechnology
Life sciences
Located in Indianapolis
Request More Information

Top of Page


---
Alex Desberg

Sales & Marketing Director at Ohio.net



Alex is an Internet and Telecommunications Director who has successfully developed marketing campaigns for technology and telecommunications based organizations, mostly due to an ability to combine an understanding of complex technologies with solid sales practices.
Presentation topics include:
Voice over IP - VOIP
Internet Security
Online Marketing
DSL and Broadband
CRM software
Request More Information
Top of Page
---
Mark Geyman

Founder of OhioBiz.Com



Mark Geyman, who has been a pioneer in developing web-based regional search directories, developed one of the country's and Ohio's first regional web directories, SitesOnline Ohio, in 1995.
Besides operating the OhioBiz search directory, OhioBiz Web Consulting, specializes in search engine optimization (SEO), website usability, marketing strategy and site maintenance services.
Presentation topics include:
Ohio Business
Local Search
Website traffic & statistics
Request More Information
Top of Page
---
Dan Hanson

Great Lakes Geek and Entreprenerd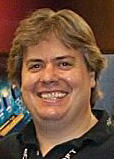 Dan Hanson, the Great Lakes Geek, is a true Entreprenerd.
Dan has a BS and MS in Mathematics and since building his first PC in grade school has been directly involved in the evolution of the PC from hobbyist gadget to mainstream appliance.
Dan was 3-term president of an international computer organization with 400,000 members and brought in speakers such as Bill Gates, John Warnock, Gordon Eubanks and others.
He is a Microsoft MVP and a widely published columnist including his regular monthly column in Inside Business Magazine.
Presentation topics include:
Web 2.0
Podcasting
Tech Gadget Show & Tell
Computer History
Cleveland Tech History
Technology Predictions
Top Ten in Tech
Cleveland Cultural Gardens
Ethnic Groups in Cleveland - Past, Present Future
Where am I - Cleveland Landmark Photo Quiz
What's Bill Gates really like? Tales of Tech Titans
Request More Information
Read more about Dan
Top of Page
---
Matt Hester

Microsoft IT Pro Evangelist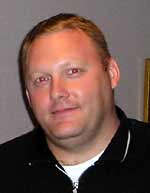 Matt Hester is a seasoned Information Technology Professional Evangelist for Microsoft. Matt has been involved in the IT Pro community for over 15 years. He is a skilled and experienced evangelist presenting to audiences nationally and internationally.
Prior to joining Microsoft Matt was a highly successful Microsoft Certified Trainer for over 8 years. After joining Microsoft, Matt has continued to be heavily involved in IT Pro community as an IT Pro Evangelist. In his role at Microsoft Matt has presented to audiences in excess of 5000 and as small as 10.
Matt is the author of two books and has also published 4 articles for TechNet magazine and runs a successful blog with ~350K touches a month.
Presentation topics include:
Microsoft Windows Server 2008 R2 Administration
Windows PowerShell
Transforming IT from Virtualization to the Cloud
Microsoft Windows Azure
Microsoft products for IT pros
Request More Information
Top of Page
---
Kevin J. Latchford

Executive vice president for Aztek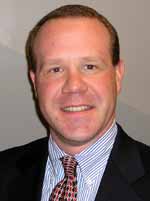 Kevin J. Latchford is the executive vice president for Aztek. Experienced in custom application development and web-based services, from a sales and marketing perspective, Mr. Latchford has advised a variety of companies, ranging in size and scope of market, on the correct usage of applications and web sites, as well as how to go to market utilizing online tools.
Additionally, Mr. Latchford has been involved in a variety of small and medium business ownership opportunities and has served as a consultant for entrepreneurial start-ups.
Mr. Latchford has been a featured lecturer and guest speaker at Lorain County Community College, Cuyahoga Community College, Lakeland Community College, Corporate College and several industry trade association functions.
Presentation topics include:
Web Site Marketing
Online Tools
Entrepreneurial Start-ups
Request More Information

Top of Page


---
Sage Lewis

Partner at SageRock.com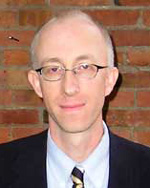 Sage Lewis is a nationally recognized expert in Search Engine Optimization (SEO) and Web Marketing.
Sage has been featured as a guest speaker at multiple colleges and trade shows and hosts several seminars per year on Internet marketing.
Sage and his partner Rocky have driven SageRock.com to the top of the web marketing field, and the firm has been given top ratings by the only available third-party resource in the industry -- the MarketingSherpa.com Buyer's Guide to Search Engine Optimization and Positioning Services.
Presentation topics include:
Search Engine Optimization
Web Site Marketing
Request More Information

Top of Page


---
Jan Limpach

Search Engine Jockey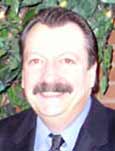 Jan Limpach is a Search Engine Optimization (SEO) Specialist - a Search Engine Jockey.
Jan can provide information to not only make your web sites friendly to the visitors but to make the site friendly to the search engines to increase your visibility.
He'll tell your group about the most valuable real estate - the waterfront property - of your web site.
Presentation topics include:
Search Engine Optimization
Web Site Marketing
Request More Information

Top of Page


---
Richard G. Lubinski CEM, CDSM, CSDP, CEMSC, BEP

President of Think Energy Management LLC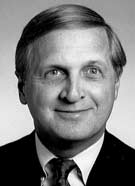 Rick Lubinski is president of Think Energy Management LLC, a nationally recognized energy consulting firm.
Rick speaks to organizations about how Energy management can lower operating expenses, reduce budget risks, improve building quality, improve employee productivity, enhance net operating income and contribute to asset appreciation.
Rick's recent presentations include:
Supply-Side and Demand-Side energy management
Federal and State Incentives for Energy Projects
Best Practices for Energy Management Success
How to sell an energy project to a CFO
Energy Management Challenges and Opportunities in N.E. Ohio
Utility deregulation = Promises Broken, Energy Management = Promises Kept
Saving Money with Energy Management
Request More Information
Learn more about Richard Lubinski
Top of Page
---
Dr. Yvette Marrin

President and co-founder of The National Cristina Foundation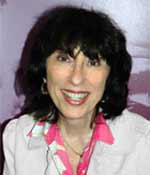 Dr. Yvette Marrin is President and co-founder of The National Cristina Foundation (NCF). NCF pioneered the creation of a national distribution channel for donations of previously used computer technology, to charities and public agencies that train or educate people with disabilities, at risk students, or economically disadvantaged persons.
This work was started in 1984 and their donation program has touched hundreds of thousands of people nationwide in all 50 states.
Presentation topics include:
Digital Divide
Computer Recycling
Technology and the Disabled
Non-Profits
Located in New York City
Request More Information

Learn more about Yvette and NCF

Top of Page


---
Keith Peer

CEO and President of Central Command Inc.



Keith A. Peer is CEO and President of Central Command Inc. He founded the anti-virus solution firm in 1990 and has guided the company since its inception. He is a recognized expert in the field of antivirus and spyware protection, computer viruses, malicious applications and data security.
Mr. Peer has been widely quoted in national newspapers such as the New York Times, Wall Street Journal, Chicago Tribune and Philadelphia Inquirer as well as numerous industry trade publications. Mr. Peer has appeared on major television networks including ABC, CBS, NBC, FOX and CNN. In addition, he has been a guest on numerous radio programs nationwide and is a frequent speaker to the FBI and US Secret Service on malicious software and data crimes.
Presentation topics include:
Malicious software (Viruses, Spyware, Worms, Trojans, Backdoors)
Malware prevention
Request More Information

Top of Page


---
Lorry Wagner, Ph.D.

President, Lake Erie Energy Development Corp. (LEEDCo)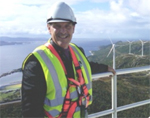 Dr. Lorry Wagner, an experienced energy engineer and longstanding member of the Great Lakes Energy Development Task Force, is well suited to serve as president of the Cleveland-based Lake Erie Energy Development Corporation (LEEDCo), a position he assumed in May 2010. Previous energy project experience includes hydroelectric, solar, nuclear, as well as wind. Other relevant research was performed in the fields of neural networks, failure analysis, and explosion-proof control systems.
A nuclear engineer with several degrees from Purdue University and extensive experience in wind turbine technology, Dr. Wagner previously served as president of Azure Energy LLC. During his tenure, he played a leading role in the installation of the wind turbine at the Great Lakes Science Center in Cleveland, and has been involved in the development of numerous land based wind projects. Dr. Wagner, a lifelong boater and member of Cleveland Underwater Explorers (CLUE), brings extensive knowledge of maritime and subsurface issues, central to the deployment of offshore wind turbines. CLUE has dived the pilot project site many times, and invites qualified divers to join them on trips.
Presentation topics include:
Icebreaker: Offshore Wind Energy Development in Lake Erie
Public/Private Partnerships in Offshore Wind
Request More Information

Top of Page


---
Topics
---
Please contact us with your specific needs.
---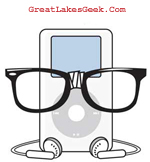 If you are an expert in a topic and interested in making presentations, let us know if you want to be considered for inclusion in the Great Lakes Geek Cleveland Speakers Bureau.