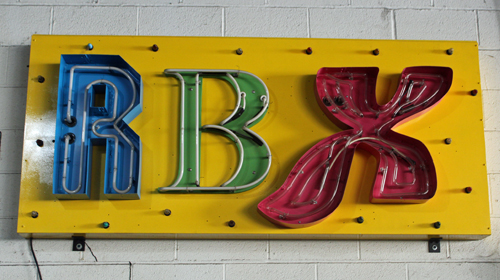 Rebuilders Xchange (RBX) buys and sells construction material from ordinary to extraordinary. RBX is in the St. Clair-Superior neighborhood in an organized, 50,000 sq. ft. warehouse. (The address is 5401 Hamilton but it's easier to go North on East 53rd - their webiste has clear directions).

On the supply side, they work with local contractors and individuals who have access to overstock, new or salvaged building material. RBX inventories, markets, and sells dropped-off items. Once an item sells, RBX cuts the 'consignor' a check at the end of the month for 50% of each sale. Instead of dumping, donating or storing usable material; both businesses and individuals finally have a streamlined solution for making money.

On the demand side, they are open to the public 4 days a week! Customers have access to an ever-changing inventory of over 1,000's of new, unique, and vintage items.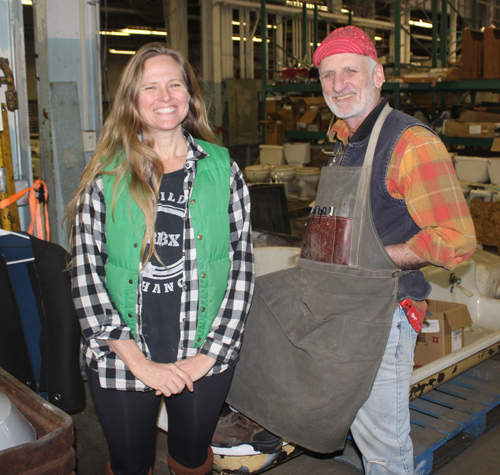 Jessica Davis and Ron Copfer



Founder Jessica Davis and serial entrepreneur Ron Copfer started the Rebuilders Xchange (RBX) in the St. Clair-Superior neighborhood of Cleveland about 4 and a half years ago. They took over the historic Osborn Manufacturing Corp. building which had been there for over 100 years and repurposed it.

In this video, Jessica tells the vision behind the project - reusing and repurposing construction materials, bringing wealth to the people of the neighborhood, keeping things out of the landfills and so on. She tells what it's like being a woman in a non-traditional industry. Ron tells of the jump from pipe fitter and welder to starting 16 IT and tech companies and now back to making custom pieces and design in the Fab Lab metal and wood shop in the Rebuilder's Xchange.



Ron Copfer is a serial entrepreneur who has started 16 successful companies - most in the IT and tech sector. But he has always had a penchant for making stuff - whether welding and other metal work or wood projects. So when he and Jessica Davis started the Rebuilders Xchange (RBX) he took over a 4,000 square foot corner space in the 50,000 square foot facility for his shop which the marketing people called the Fab Lab.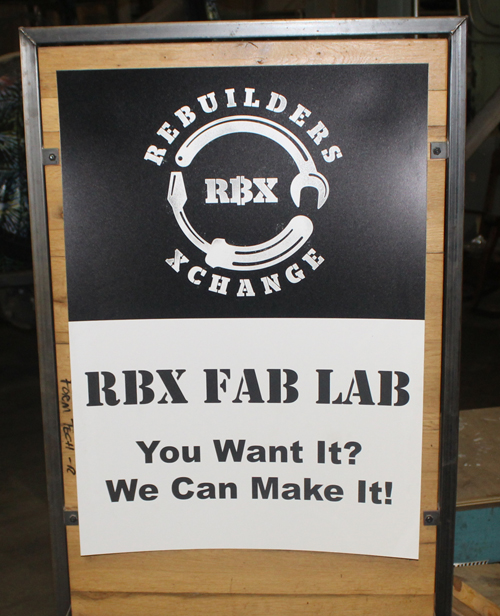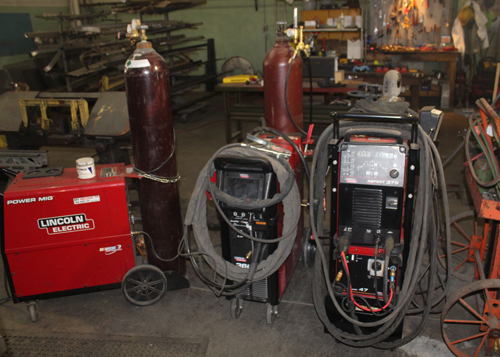 Ron is a master metal fabrication specialist and welder with a nuclear power plant construction certification background. With the wood and metal fabrications tools (including several Lincoln Electric arc welders) in the shop at RBX, Ron can fabricate almost anything that a customer could want, such as some custom metal pieces for Playhouse Square.

In this interview Ron gives some advice to both young and not-so-young about being curious and the joy of making things with your hands.



RBX is a blast to walk through. You will be overwhelmed by the quantity of stuff and it will no doubt inspire you to do a project.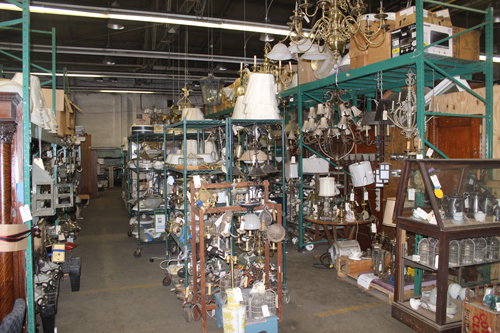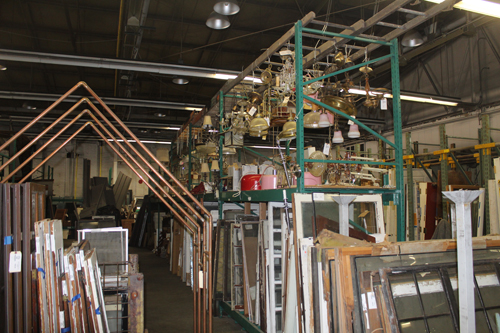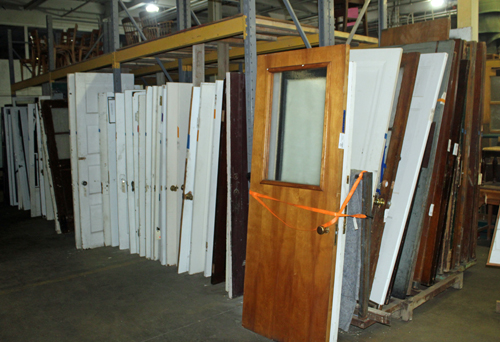 Here's a very quick walk through of the space.
You never know what you will find at RBX. For example, men of a certain age may recognize this urinal from the old Cleveland Municipal Stadium.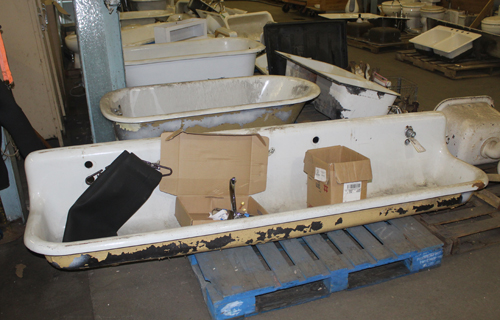 Urinal from Cleveland Municipal Stadium



Cleveland and similar cities were built on manufacturing and while there have been great strides in developing other sectors such as Health and Finance, there is still a desire to make stuff in the blood.

A visit to RBX will rekindle that desire to use your hands, get dirty and make stuff. Be sure to stop and talk to Jessica and Ron. They are passionate about the project and are eager to work with you.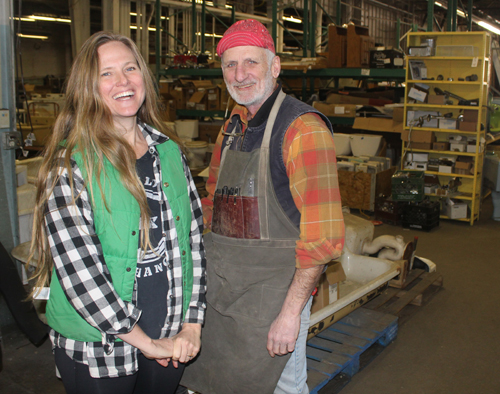 Jessica Davis and Ron Copfer
Visit the RBX website for lots more information
---
---
Subscribe to the e-mail version of the free Great Lakes Geek e-news
for timely news, events, tips and more

---
Follow us on Twitter for breaking news and updates.
@DanHanson and @greatlakesgeek


---
---
Top of Page
Back to Great Lakes Geek Business