Philanthropia, phil·an·thro·pi·a, is Executive Caterers' Annual Fundraising Luncheon at Landerhaven designed to benefit non-profits throughout Northeast Ohio. After the tragedy of 9/11, New York City absorbed such a large portion of all charitable donations that many local non-profits struggled to reach their own goals.
In response, Executive Caterers rededicated their December Corporate Club luncheon to the support of local charities, especially smaller organizations without substantial resources of their own.
Thirteen years later, charities all across our region continue to benefit greatly from Harlan Diamond's marvelously simple idea behind phil·an·thro·pi·a: the cost of admission is a tax-deductible check made out to the 501(c)(3) charity of your choice.
Executive Caterers is proud to underwrite the cost of hosting the event's stimulating program and special lunch so that our local non-profits can enjoy the full value of each donation without incurring any of the expenses usually associated with a fundraising event.
Over a thousand guests pack Landerhaven and 1.7 million dollars has been raised for local non-profits. Learn more about Philanthropia.
As guests enjoyed holiday snacks, the Singing Angels performed holiday songs and put everyone in the mood.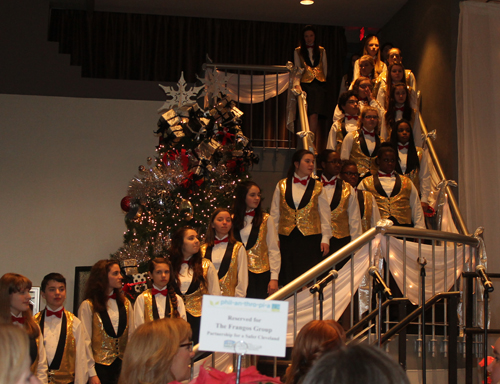 The Singing Angels at Philanthropia



Once again WEWS news anchor Leon Bibb served as MC of the event. He and host Harlan Diamond explained the rationale behind the event.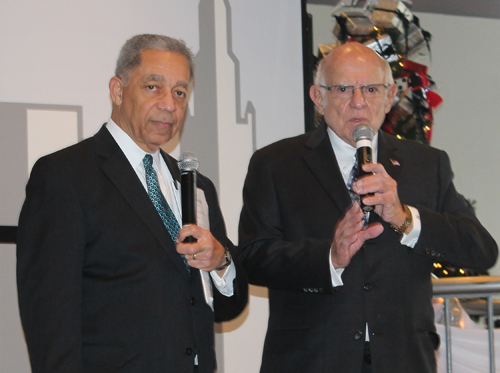 Leon Bibb and Harlan Diamond



Charles Klass, Executive Vice-President at Executive Caterers, told of some of the upcoming events at Landerhaven.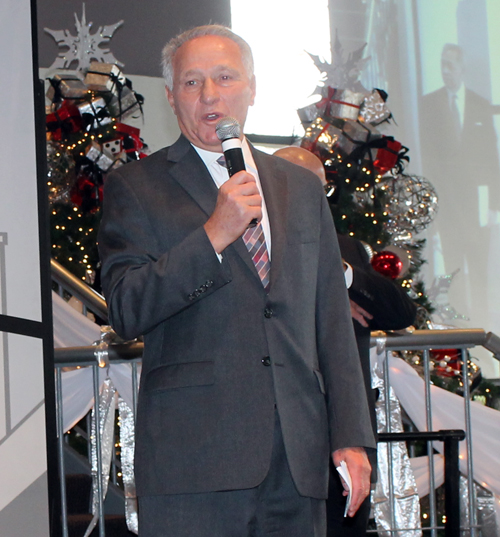 Charles Klass



Once again, The Frangos Group was a Platinum Sponsor and Ann Frangos helped pull winning raffle tickets.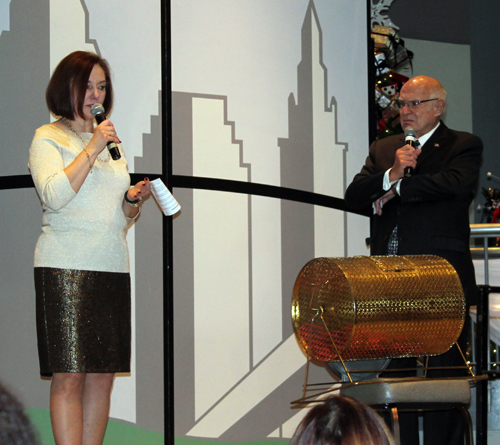 Ann Frangos and Harlan Diamond



The Association of Indian Physicians of Northeast Ohio Medical Yatra group was a Diamond Donor.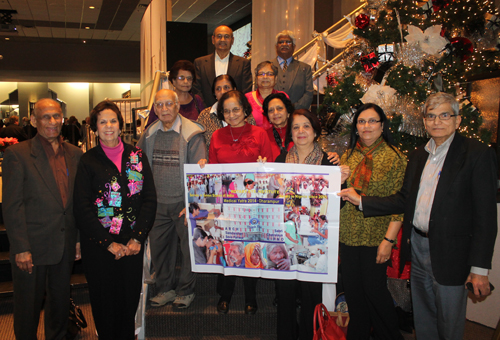 AIPNO Medical Yatra group
Paramjit Singh of Diamond Sponsor Project Seva told about their group's charitable efforts. He said that Cleveland is the only city in the world with a statue of Gandhi on a street named for Martin Luther King Jr. Paramjit encouraged people to sign the Cyber Wall of Peace.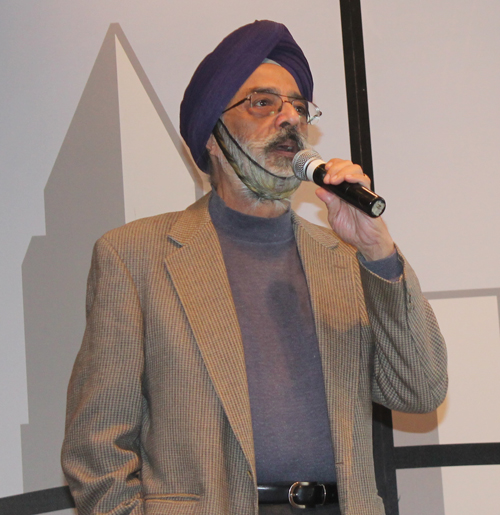 Paramjit Singh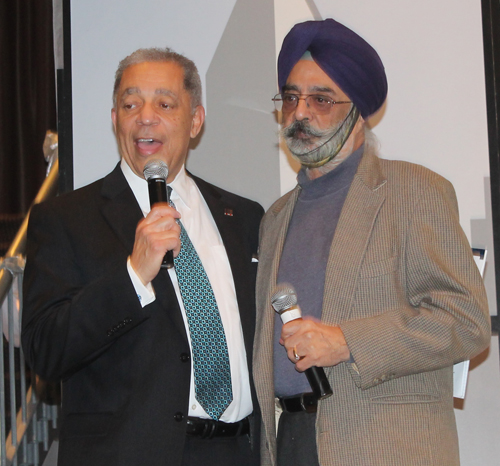 Leon Bibb and Paramjit Singh

After lunch, a raffle was held to benefit the local charities. Ralph Tarsitano was one of the lucky winners.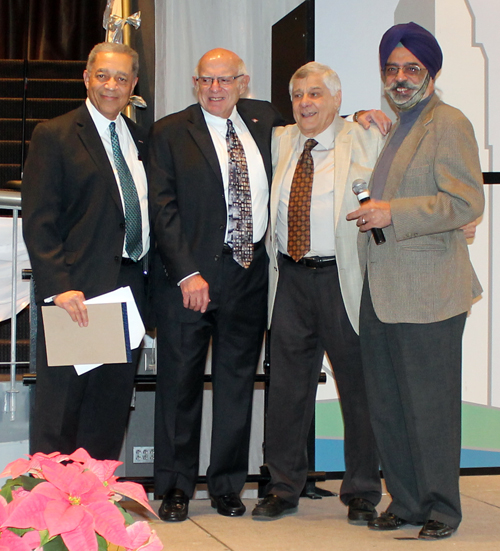 Leon Bibb, Harlan Diamond,
Ralph Tarsitano and Paramjit Singh



The Singing Angels performed several holiday songs that had the crowd singing and clapping along including It's the Holiday Season.

One new song was an African song about Bethlehem.

The grand finale was a traditional Christmas medley of favorites where the Angels came out into the audience and sang with the crowd.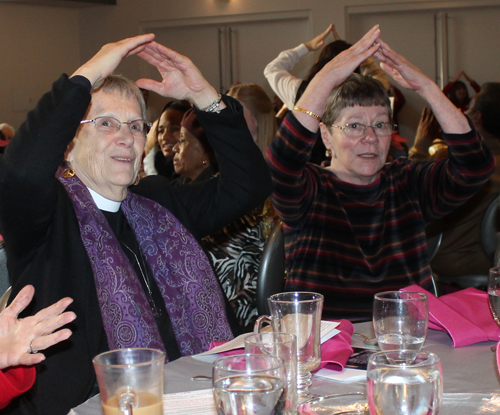 Up on the Rooftop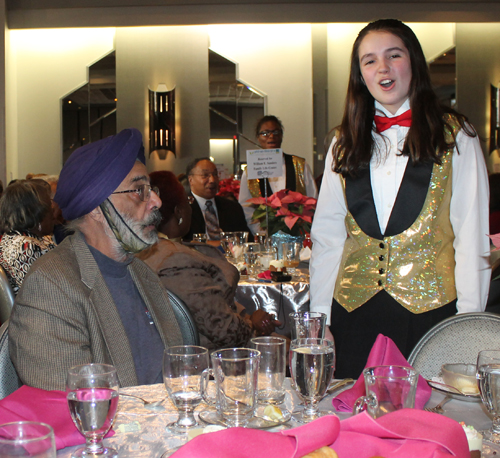 The moment everyone was waiting for came next as the amount of this year's donations to over 100 Cleveland area charities was announced. Over $143,954 dollars were raised at the event bringing the Philanthropia total to 1.7 million dollars!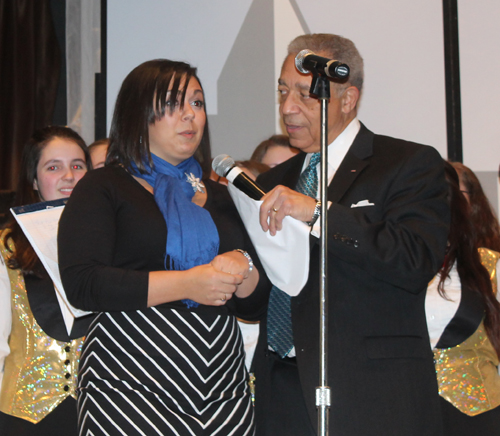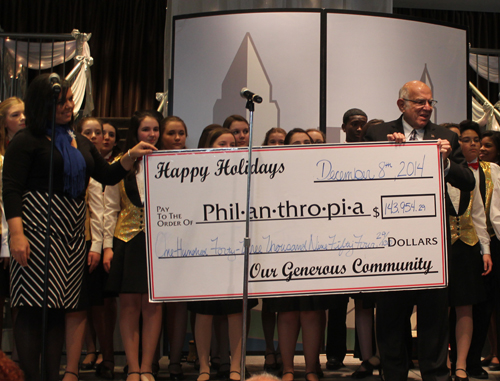 Harlan Diamond and the 2014 Philanthropia check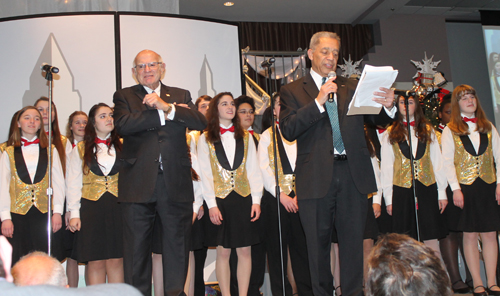 Harlan Diamond, Leon Bibb and the Singing Angels



As a nice bit of serendipity, the Singing Angels, who donate their performance at the event, were the recipient of the cash raffle prize of over $1,000.

Congratulations to Harlan Diamond and his team for another outstanding charitable event that benefits so many in our community.
---
Top of Page
Back to Great Lakes Geek Events