First for all you GiveCampers who are looking at this. Yes, I know the Great Lakes Geek site needs an update but the content gathering and producing has taken lots of time leaving little left to work on site updates and redesigns.
Plus I like my old HTML that I did in Notepad.
GiveCamp is a weekend-long event where software developers, designers, database administrators, project managers and creative professionals donate their time to create software and web-based applications for non-profit organizations. The Cleveland GiveCamp event takes place at the LeanDog Boat and Burke Lakefront Airport on the shores of Lake Erie.
Most volunteer teams worked on the LeanDog boat.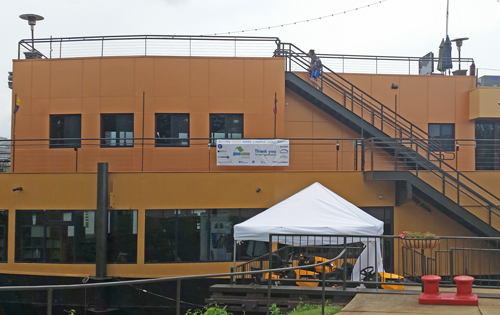 Meals and larger gatherings were in Burke Airport.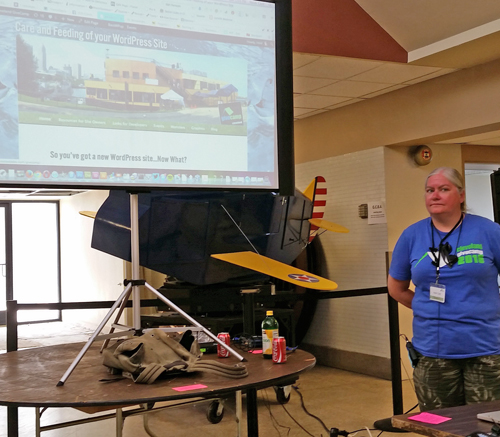 Heidi Cool teaching WordPress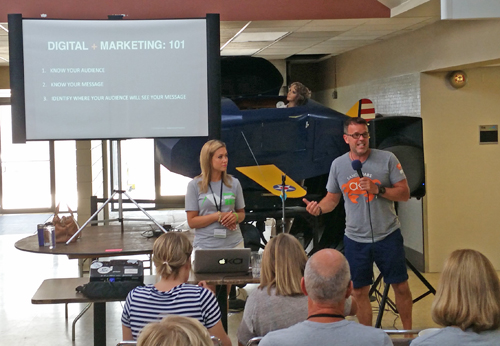 Digital Marketing Training



Thanks to the sponsors who provide the environment for the volunteers to help the non-profits.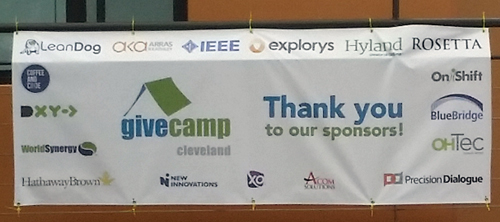 Cleveland GiveCamp completed 19 projects in 2015!
At the conclsuion of GiveCamp late Sunday afternoon, everyone gathers together to see a 3 minute presentation of the completed projects.

Watch the short videos of the 19 projects


---
Top of Page
Back to Great Lakes Geek Events