phil·an·thro·pi·a is Executive Caterers' annual fundraising lunch at Landerhaven designed to benefit non-profits throughout Northeast Ohio.
After the tragedy of 9/11, New York City absorbed such a large portion of all charitable donations that many local non-profits struggled to reach their own goals. In response, Harlan Diamond and Executive Caterers rededicated their December Corporate Club luncheon to the support of local charities, especially smaller organizations without substantial resources of their own.
That first phil·an·thro·pi·a saw 200 guests and raised $9,000. In 2007 it had outgrown the Grand Ballroom, spilled into the Lander Ballroom, and with over 1200 guests they raised over $128,000. The 2009 luncheon ushered in 954 guests who collectively raised $136,000 for 132 local non-profits. Each year's community response is bigger and better.
The 2010 event was held on a blustery day but over 800 of the 1100 ticket holders braved the elements for the event.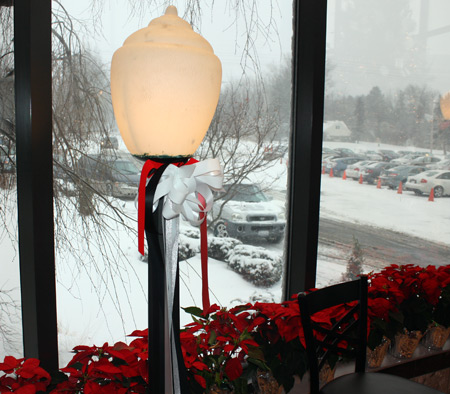 The weather outside was frightful but inside was delightful



After networking and socializing, they were greeted by the Singing Angels as they entered the festively decorated ballroom.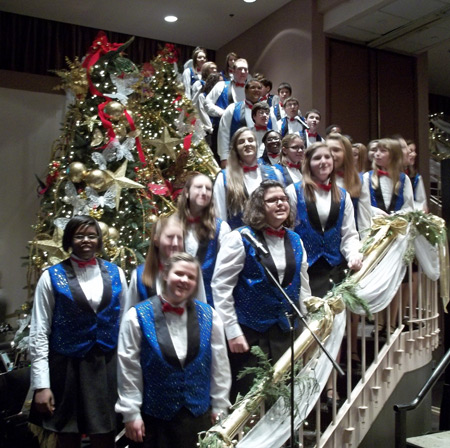 The Singing Angels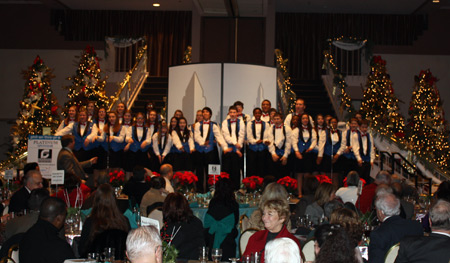 Harlan Diamond and event MC Leon Bibb welcomed the crowd.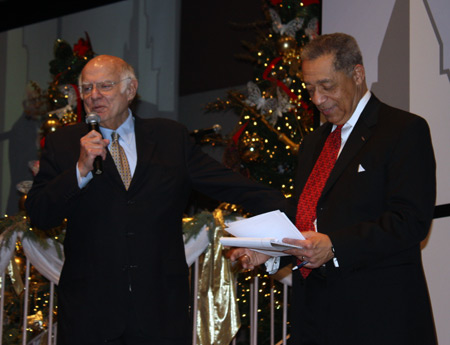 Harlan Diamond and Leon Bibb



Next Rabbi Roberts was called on stage for an opening invocation.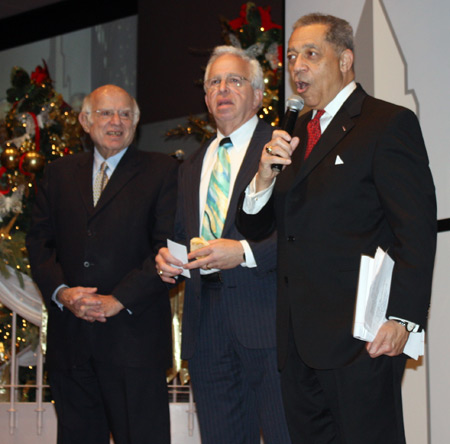 Harlan Diamond, Rabbi Roberts and Leon Bibb at Philanthropia



Father and son Rabbis Frederick and Matthew Eisenberg assisted in the blessing and then lunch was served.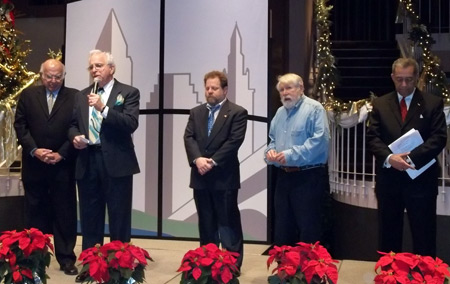 After a sumptuous lunch, Louis Frangos of the Frangos Group and USA Parking Systems, Inc. was introduced as the first platinum sponsor ever of Philanthropia.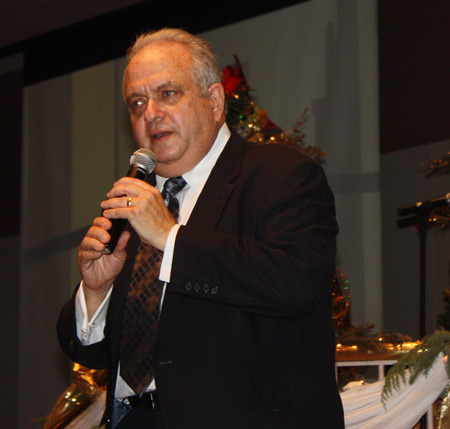 Louis Frangos of the Frangos Group and USA Parking Systems, Inc. - the first Platinum Sponsor of Philanthropia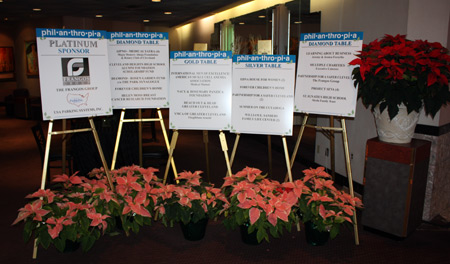 Major sponsors of Philanthropia



A few other non-profits told their inspiring story including Paramjit Singh who represented Project Seva, the community service end of the Federation of India Community Associations of NE Ohio, or FICA.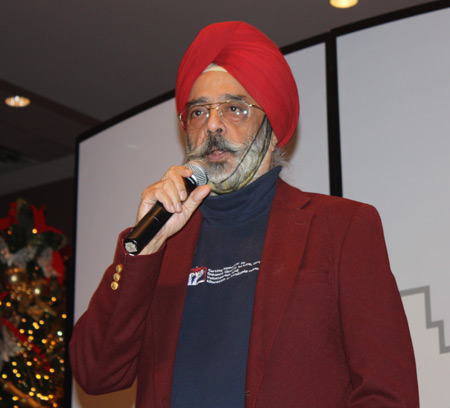 Paramjit Singh of Project Seva





Learn more about Project Seva and the Cleveland Peace City effort

Three terrific raffle prizes were awarded throughout the event. Here, a lucky winner receives the good news from Leon Bibb after Paramjit Singh pulled her ticket.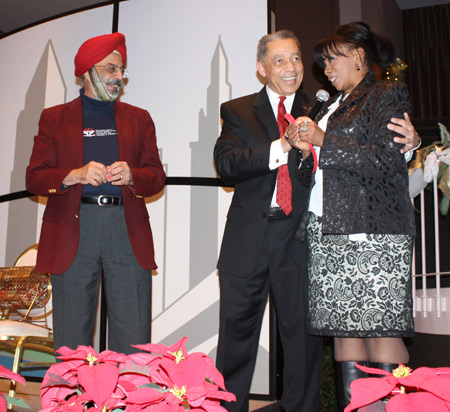 This young Singing Angel pulled one of the other winners.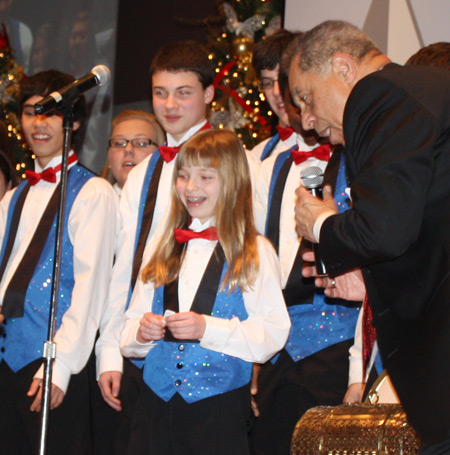 The biggest winners were Cleveland area charities as Harlan Diamond announced a record Philanthropia donation of $145,052!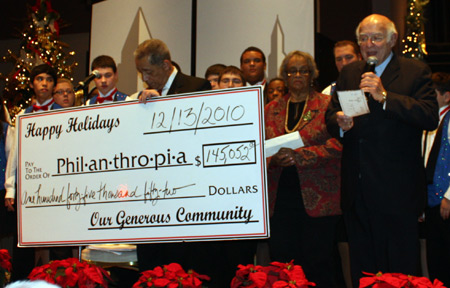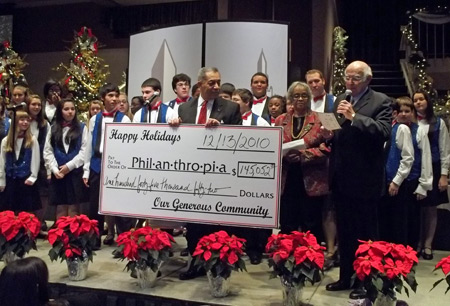 The Singing Angels got the entire crowd singing along and came down into the audience to meet the people and encourage participation.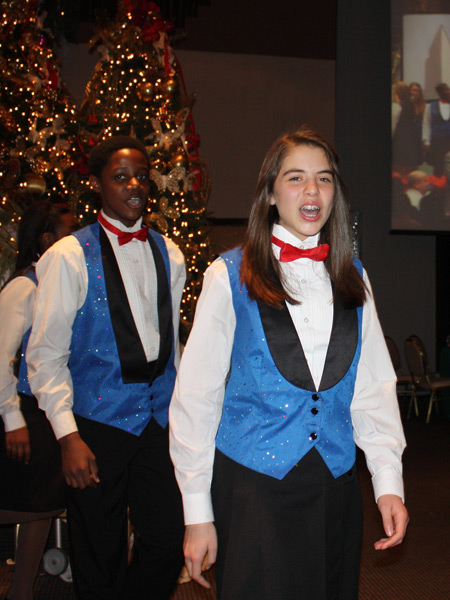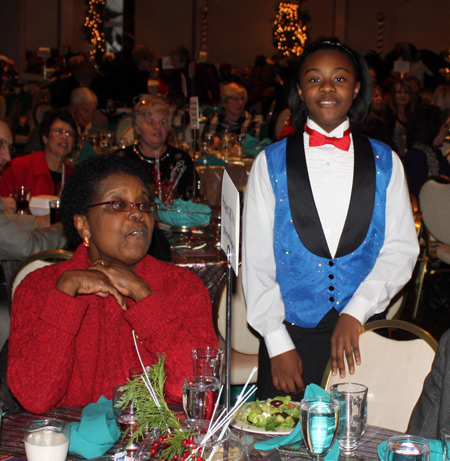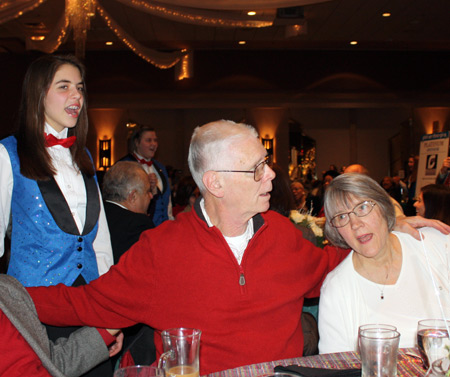 What a terrific event for a terrific cause - helping 132 Cleveland area non-profits.
Congratulations to Harlan Diamond and his team for an outstanding community event.
Enjoy these photos from the event.
---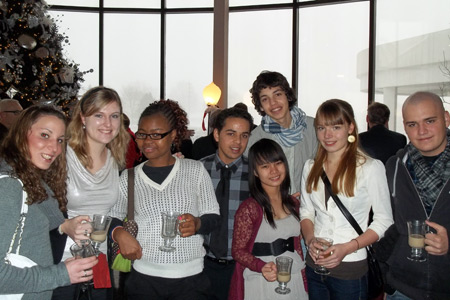 A group of International students enjoyed the festivities


---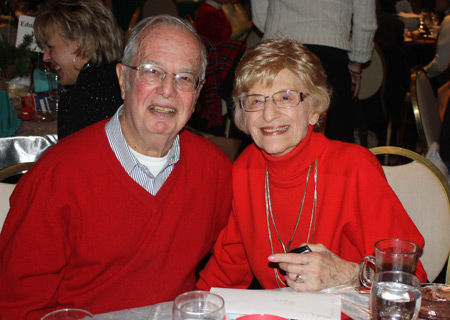 Violet Spevak with Allen Sabin


---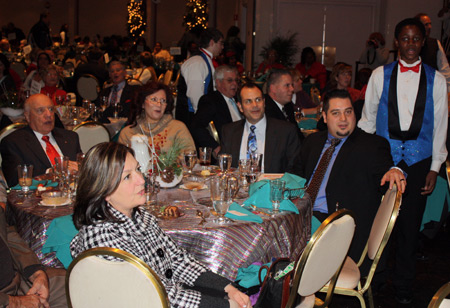 Joe Skoda table at Philanthropia


---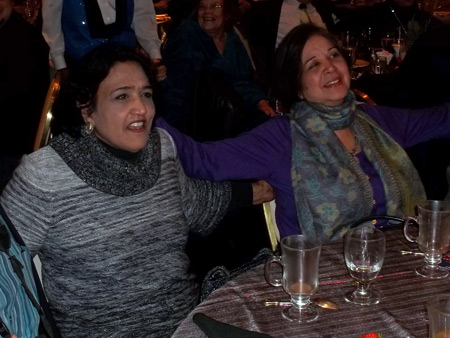 Dr. Shanta Kampani and Mona Alag sing along


---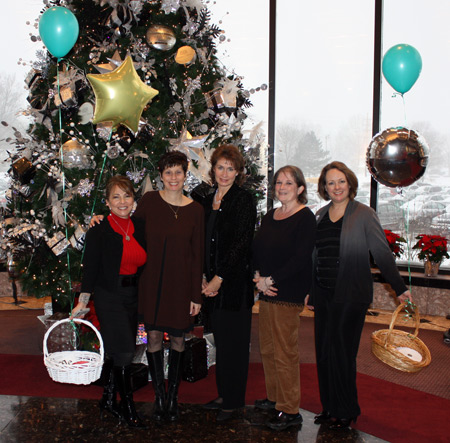 Working Women Connect - Mayfield Chapter
Laura Carpenter-Vobornik, Diana Geremia, Krisann Hester, Linda Sehreckinger-Sadler and Maureen Reich.
(Not in photo Moya Donnelly)


---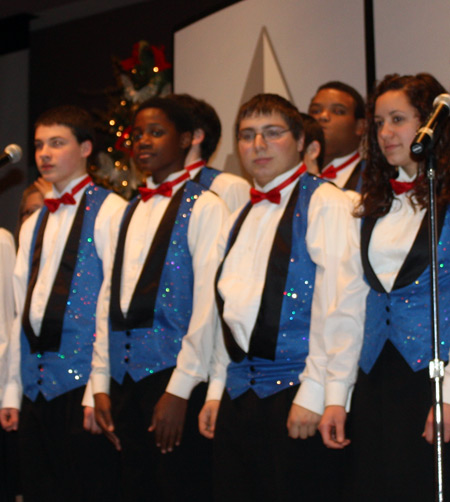 Singing Angels


---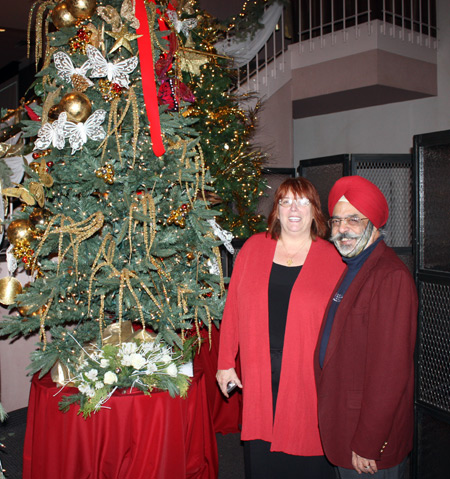 Debbie Hanson and Paramjit Singh


---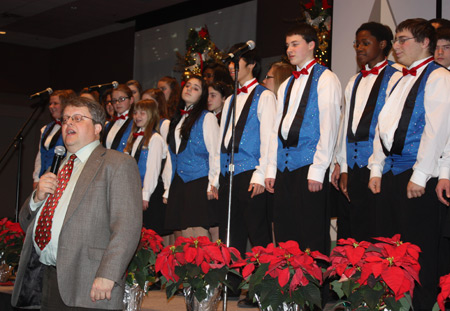 Singing Angels


---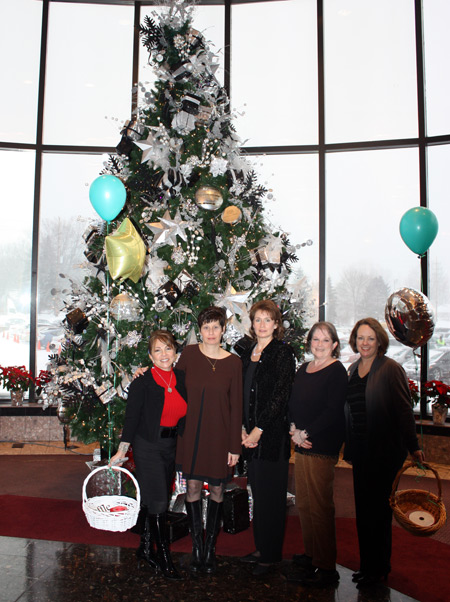 What a tree!


---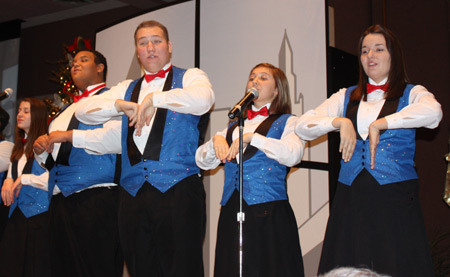 Singing Angels


---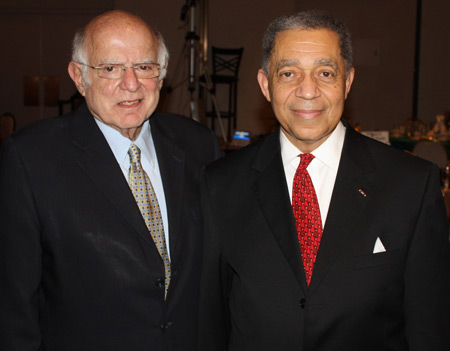 Harlan Diamond expects the 2011 event to put them over the $1 million mark! We can't wait.
---
Top of Page
Back to Great Lakes Geek Events