Never gonna give you up. Never gonna let you down…

What does 80's pop star Rick Astley have to do with social media security?

Social Media Security expert Tom Eston can tell you. One of the best tools that the good guys have to counter the bad guys is trying different scenarios to see what and how things work. One problematic area of social media is the ease in which people can pretend to be someone they are not - even someone famous.

Eston created a parody Rick Astley account on Twitter and watched as almost 700 people became followers. He shut down his tongue-in-cheek effort to create the largest Twitter RickRoll once he learned what he needed to know.

Security is an ongoing process not a 'do it once and you are done' application. And in the surging world of Facebook, Twitter and other social media - which often attracts less technically sophisticated users - security is increasingly important.

Eston is a frequent speaker at events such as the recent DEFCON17 and spoke at the recent Cool Twitter Conference at the House of Blues in Cleveland.

His blog, http://www.spylogic.net/ and website are good ways to keep current on social media security. You should also follow him on Twitter @agent0x0.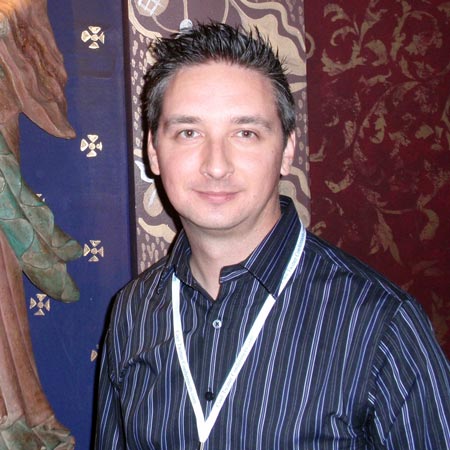 Social Media Security expert Tom Eston at House of Blues at Cleveland Cool Twitter Conference in Cleveland



Eston spoke of the recent Denial of Service attack which shut Twitter down. But more common are the threats introduced via social media platforms. Most messages come from your friends - whom you know and trust - so your guard may not be up as much as with an e-mail from an unknown person.

New features of these platforms can introduce problems. For example, many people use shortened URLs in their Facebook and Twitter posts to conserve space. But this is a perfect way to trick people into visiting a bad site.

3rd party apps and add-ins may look like fun and come as suggestions from your friends but they too need to be checked carefully before you install.

In this podcast and video from the CoolTwitter Conference, Tom Eston gives some basic advice to making your social media activities more secure.
---
August 7, 2009

6,202 KB

6:361



Listen to Tom Eston
---
Top of Page