The Great Lakes Geek discovered a few old treasures on a recent cleaning spree. Young people cannot know the excitement of printing out pictures (on dot matrix printers!) using just ASCII characters. They really were works of art. I found a Mona Lisa and an Alfred E. Newman but there were a lot more like George Washington, Albert Einstein, Marilyn Monroe and others.
Here is my Alfred E. Newman (What Me Worry?)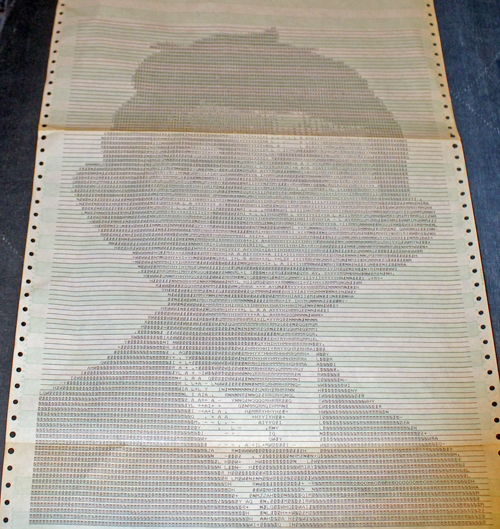 Alfred E. Newman ASCII art
See some more ASCII art at https://www.asciiart.eu/
ASCII stands for American Standard Code for Information Interchange and it was originally developed from telegraph code.
ASCII reserves the first 32 codes (numbers 0-31 decimal) for control characters: codes originally intended not to represent printable information, but rather to control devices (such as printers) that make use of ASCII. For example, character 10 represents the "line feed" function (which causes a printer to advance its paper), and character 8 represents "backspace."
Codes 20hex to 7Ehex, known as the printable characters, represent letters, digits, punctuation marks, and a few miscellaneous symbols. There are 95 printable characters in total. Those characters in the standard ASCII character set could be displayed on most computer monitors -even on early desktops/terminals incapable of displaying digital images- and could be printed on most printers. It could be created using nothing more than a text editor.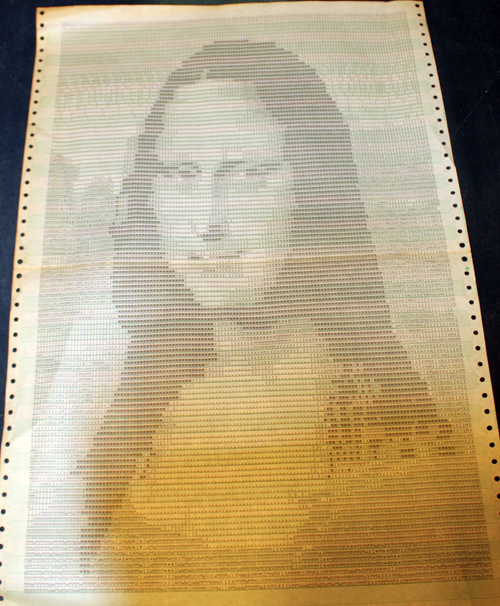 Mona Lisa ASCII art



Early printers lacked graphics capabilities so you couldn't print images. But you could use the characters in clever arrangements to create outlines and shading. That's ASCII art.

Of course you wanted to use the wide greenbar paper and if you were lucky enough to have access to a 24 pin dot matrix printer they could really look good (if you squinted).

If you are old enough to remember sharing bulk printers than you will recall how print jobs would be separated from one another with ASCII art to print large banner pages, making the division easier to spot so that the results could be more easily separated by a computer operator or clerk.

And of course since it just used ASCII characters, the images could be sent in e-mail before you could embed pictures.

Here's the short video I did about ASCII Art.



Top of Page


---