Though Covid-19 made CES 2021 a virtual affair, thanks to ShowStoppers we were able to see some of the latest and greatest technology via Zoom press conferences.
Here are some amazing statistics.
More data was created in the past two years than in all our preceding history.
2.5 quintillion bytes of data are produced by humans every day.
At home and office, the average download speed for broadband and wi-fi will almost double
The speed of average mobile connections will triple.
Globally, the average Internet user will generate 57.0 Gigabytes of Internet traffic per month in 2021 (up 139% from five years ago, and reaching a spectacular CAGR of 19%).
Wow!

This requires our personal computing devices to multitask more, to create faster and to store more. People today need affordable, reliable memory and storage solutions that grow with the latest technology--- and yet fit in with our more mobile, internet-full lives. And that requires storage manufacturing specialists such as BIWIN who invest steadily in R&D and constantly maximize current production and develop new solutions.



This posed a challenge for BIWIN Storage Technology Co., LTD., a leading manufacturer in flash- and DRAM-IC based products. Named as one of the Top 10 domestic storage chip manufacturers in China, BIWIN benefits from more than 25 years of experience in the storage and memory market. The company boasts independent software, hardware, and firmware development capability and storage algorithm and process development capability and is one of the few storage enterprises in China capable of both chip design and chip packaging and testing.

BIWIN focuses on providing customers with more competitive and high-quality hardware and software storage solutions. BIWIN products and services include SSDs, embedded storage chips, memory cards, memory modules, and customization services. At CES 2021 BIWIN announced the launch of their performance-based memory and SSD brand – Biwintech.

Biwintech is a passion driven brand with products built and designed to capture and store your most valuable memories. The products are designed for everyday home office users, content creators, tech enthusiasts (DIY) and gamers. Whether you are a content creator, video editor, music producer, photographer, YouTube influencer, or high-level gamer, the Biwintech memory and SSDs are sure to improve efficiency and reduce lag time.

"At Biwintech we work hard to build products with the upmost reliability" says Will Lin, Managing Director. "We are technology enthusiasts as well as DIY specialists, therefore we want to make products we are proud of that we use in our daily lives. With Biwintech I firmly believe we have hit the mark."

Here is the Biwintech Product Family

Memory Modules (UDIMM, SODIMM)
Internal SATA SSD
Internal M.2 PCIe NVMe SSD
Portable SSD
Flash-Cards (SD Card, CFast Card, CFexpress Card)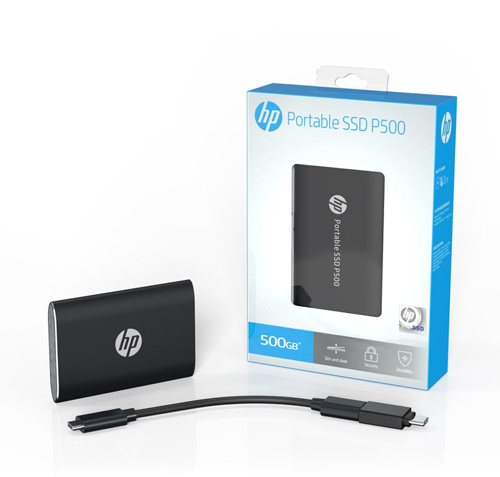 The Great Lakes Geek has been testing their HP500 500GB Portable Solid State Drive. It's tiny (about the size of a business card. The P500 measures 0.39 by 2.1 inches by 3.1 inches and weighs only 2.1 ounces. It's one of the smallest external SSD chassis out there that's not in a USB-stick form.

The drive comes i with a USB Type-C-to-A cable, a USB Type-A-to-C adapter, and a manual. The drive proper has a USB-C port for accepting the cable.

So far, my speed tests have shown it to be very fast, but not a game changer. Certainly more than sufficient for home and office use.
---
---
Top of Page
Back to Great Lakes Geek Reviews