The Great Lakes Geek is fortunate to be able to test and play with a lot of products - often before they are released to the general public (that's you!)
If there is a product that you think the Great Lakes Geek should review, let him know.
Product will be awarded a Great Lakes Geek Rating of X out of a possible 5 pocket protectors.
It's not easy to impress the Great Lakes Geek. But when something really stands out, it will be awarded the coveted Great Lakes Geek Seal of Approval.


---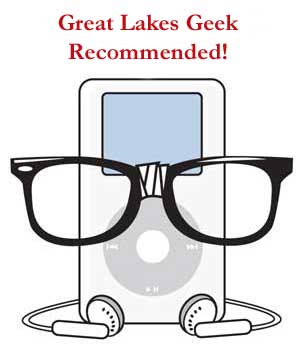 ---
Great Lakes Geek Product Reviews
---
HP500 500GB Portable Solid State Drive
Here are some amazing statistics.
More data was created in the past two years than in all our preceding history.
2.5 quintillion bytes of data are produced by humans every day.
At home and office, the average download speed for broadband and wi-fi will almost double
The speed of average mobile connections will triple.
Globally, the average Internet user will generate 57.0 Gigabytes of Internet traffic per month in 2021 (up 139% from five years ago, and reaching a spectacular CAGR of 19%).
Wow!

This posed a challenge for BIWIN Storage Technology Co., LTD., a leading manufacturer in flash- and DRAM-IC based products. Named as one of the Top 10 domestic storage chip manufacturers in China, BIWIN benefits from more than 25 years of experience in the storage and memory market. The company boasts independent software, hardware, and firmware development capability and storage algorithm and process development capability and is one of the few storage enterprises in China capable of both chip design and chip packaging and testing. At CES 2021 BIWIN announced the launch of their performance-based memory and SSD brand – Biwintech.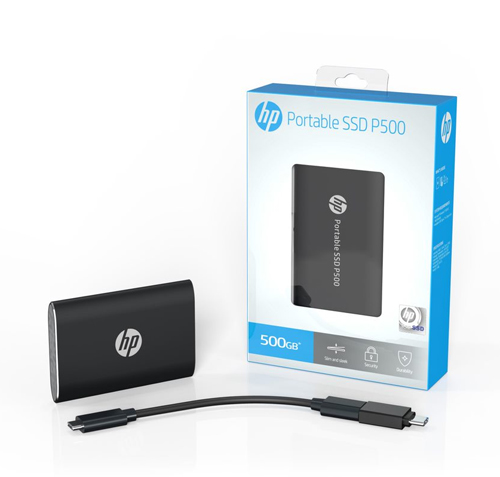 See more about Biwintech solutions


---
Vmed smartphone case measures your health vitals
Remember when you had to strap on a pedometer to track how many steps you walked? Or some of the kludgy wearable accessories to monitor your pulse or other health vitals? Even modern smart watches and trackers have limitations and you have to wear them.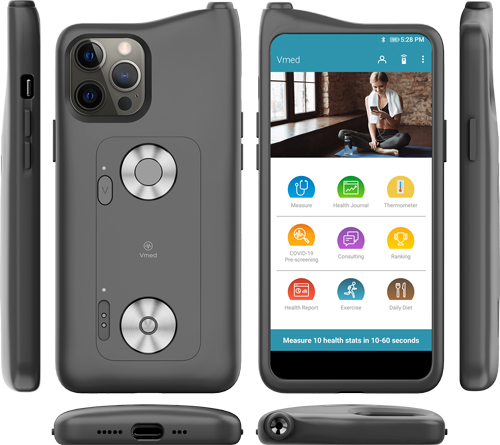 Your phone is always with you, right? So is its case. Vmed is the world's only smartphone case to accurately measure 10 vital health statistics and report data in real time.

See more about the Vmed smartphone case


---
Led Zeppelin Pinball Machine from Stern Pinball at CES 2021
Whether you are old enough to remember when Led Zeppelin was touring and cutting their classic LPs or you have "discovered" them more recently, the band is undoubtedly one of the greatest of all time. Thanks to Stern Pinball, Inc., you can rock out while playing a terrific pinball game. In this high energy rock and roll pinball concert experience, pinball and music are fused together. Players are transported back to Led Zeppelin's early days and tour the world from 1968-1980. As if players were members of the band playing its music, their play updates game features at the start of each verse and chorus of ten iconic Led Zeppelin songs:
Good Times Bad Times
Whole Lotta Love
The Song Remains the Same
Rock and Roll
Trampled Under Foot
Ramble On
Kashmir
Immigrant Song
Black Dog
Communication Breakdown
These are high-energy, classic hard rock tunes and some of the Great Lakes Geek's favorites. Yours too I bet.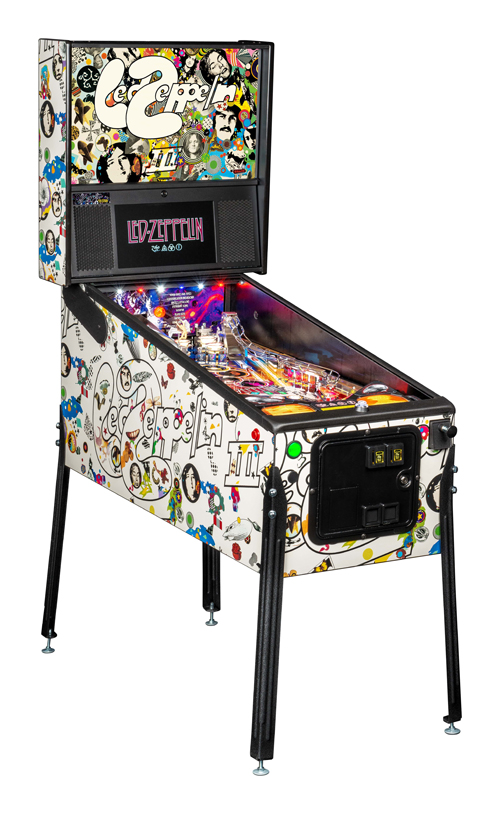 Stern Led Zeppelin Pro Pinball machine
See more about the Stern Pinball Led Zeppelin Pinball Machine
---
Cutii companion robot for isolated seniors at CES 2021
Cutii is a Companion Robot for isolated seniors. Cutii is designed for friendship. It's a "live-in companion" that learns the design of the senior's room. Seniors communicate directly with Cutii. It's 100% voice activated and offers 2 way calling and text messages. Cutii can entertain and occupy the mind and body with live activities like Yoga, Tai Chi, poetry reading, games, trivia and so on.

And, of course, Cutii can call for help in the event of an emergency.




---
Porta Pow Data Blocker
Protect your phone and other devices from Juice Jacking






---
Kiwi Choice Solar Charger
Charge your devices from the sun

IcePics iPhone app
GPS, photo and e-mail for security and more

BacTrack personal breathalyzer
Affordable peace of mind

BidPal Network
Revolutionizing Charitable Auctions

ZoomText Express by Ai Squared
Screen magnifier utility

Seal Shield washable keyboards and mice
Prevent the flu - stick you input devices in the dishwasher

iHearSafe headphones and earbuds
iHearSafe devices prevents the volume from exceeding the safe level of 85 decibels

JayBird JB-200 Bluetooth Stereo Headset
The only behind the ear style Bluetooth Headphones available

SanDisk 16GB mobile memory card
microSDHC™ card for mobile phones, video cameras, GPS receivers or MP3 players

Aten Laptop USB KVM switch
Control more than one PC via one keyboard, screen and mouse

PC Tune-Up from Large Software
Easy to use software to speed up your PC

Planon's DocuPen RC810
Scan documents and images from pen-sized portable device

CoolJag Mini LED Flash fan
Mod your system - customize a message on your fan blades

ABBYY FineReader 9.0
A robust optical character recognition (OCR) solution

iGo everywhereMAX universal power adapter
Charge all your devices and laptop with one unit

Clickfree Transformer
Backup to any external USB drive without even having to click

i2i Stream Digital Music Broadcaster
Share your music and any audio wirelessly

invisibleSHIELD™ by Zagg
Protect your touchscreen and other gadgets from scratches

Saitek Photo Mouse
and Saitek Optical Notebook Mouse

Solid State Drive (SSD) in a paint shaker!
New technology from Lexar Crucial

Apricorn's Aegis Bio Portable Hard Drive
Encrypted Biometric USB drive

Mandala Electronic Drum
from Synesthesia Corporation

Wi-ex zBoost Cell signal boosters
For home, office and car

USB Safely Remove
Protect the data on your USB devices

SlingCatcher
The newest release from the creators of the SlingBox

Monster Cable-It
Organize your cable spaghetti

The Tornado
Data Transfer Gadget

On Guard Safety Watch for Kids
Digital watch with important safety feature

AblePlanet noise-cancelling headphones
With Linx Audio Technology

CardScan
Technology to scan in business cards and gather data



---
Top of Page
Great Lakes Geek Reviews
---