Dan Rose has more than 15 years experience in industry leading sales, marketing and communications. Dan was a co-founder of Vantage One Communications Group, and later Senior Vice President of a national consulting e-Strategy group.
At Precision Dialogue, Dan's vision is "We do online marketing right."
Marketing is crucial to businesses of all sizes. Using the powerful and cost-effective tools of the Internet makes online marketing a must-have skill to acquire or hire.
Dan and Marci Hower, his associate at Precision Dialogue, are popular speakers to business groups. At the recent eMarketing for Entrepreneurs Conference, Dan and Marci shared some of their strategies and techniques to do online marketing "right."
Dan talks about some of these ideas in this podcast interview but GreatLakesGeek.com visitors can also view several educational whitepapers at the Precision Dialogue site that cover topics such as:
Quick reference for writing copy for email marketing

Spam and its effect on Online Marketing
E-mail Delivery Best Practices
GreatLakesGeek visitors are also invited to visit Precision Dialogue between May 15 and June 15, 2007 to register to win a free trip to Las Vegas and other prizes.
---
May 4, 2007 Interview

10,299 KB

7:19



Listen to this interview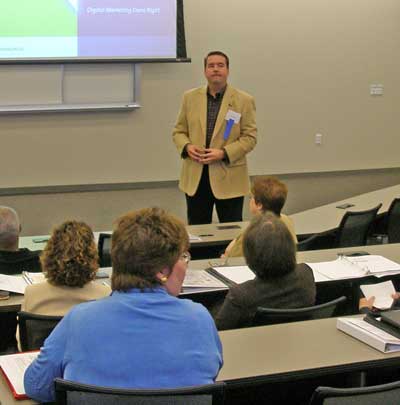 Dan Rose of Precision Dialogue speaking
at eMarketing for Entrepreneurs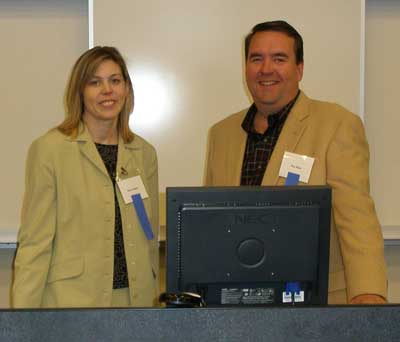 Marci Hower and Dan Rose of Precision Dialogue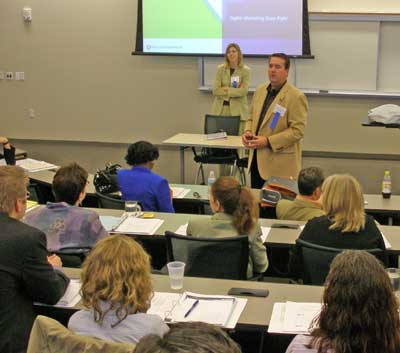 Marci Hower and Dan Rose of Precision Dialogue
during a presentation