Back in 1997, you undoubtedly thought of Cisco as the "plumbing of the Internet."
And their routers and switches still make up a lot of that vital infrastructure. Cisco started their Cisco Networking Academy program back in 1997 to teach students networking skills.
But the program just like Cisco and the Internet, has evolved over the years. Now on their 10th anniversary, the Cisco Networking Academy is in 165 countries and has about half a million students.
John Chambers, CEO of Cisco Systems has said, "The two great equalizers in life are the Internet and education."
Though the Internet and Tech worlds have changed, one thing that seems constant is the increasing demand for skilled tech talent and an insufficient supply - especially in the Great Lakes Region.
In this interview, Gene Longo of Cisco Networking Academy tells us what they are doing to populate that pipeline with skilled talent.
Gene was in Cleveland for the Cisco Networking Academy Annual Conference.
It was a busy day on July 10th at the Intercontinental Hotel in Cleveland. The Cisco Networking Academy Conference attracted instructors from all over to learn more about this ambitious and productive program. Oh yeah, President Bush was speaking just down the hall too.
Congratulations to Hamid Abdollahian, the Director of Cisco Regional Networking Academy at Cuyahoga Community College and Robert Paponetti, Vice-President of Tri-C's Workforce and Economic Development Division for leading their team to receive one of the Cisco Networking Academy annual awards of achievement.
---
July 10, 2007 Interview

11,116 KB

7:54



Listen to this interview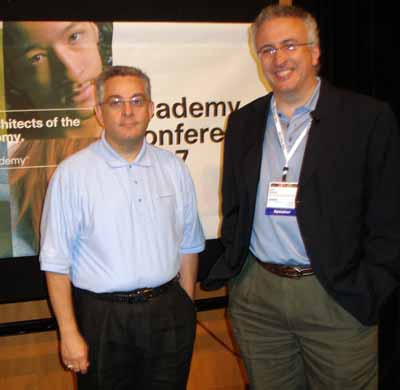 Cisco Networking Academy's Gene Longo
with keynote speaker Lev Gonick of CWRU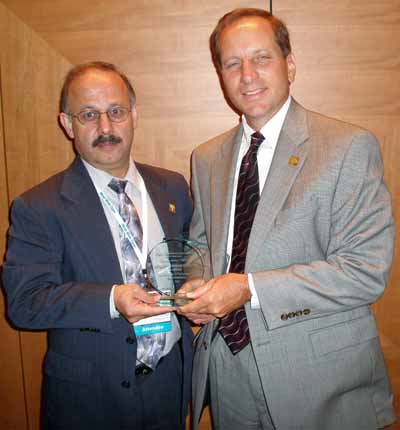 Tri-C Award winners Hamid Abdollahian
and Robert Paponetti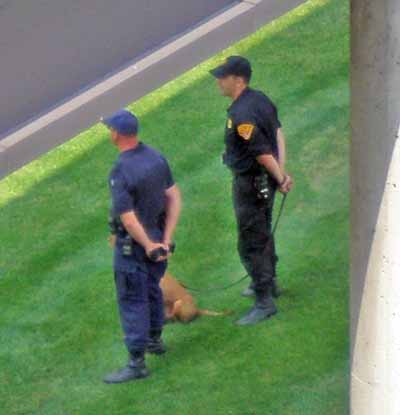 Enhanced Security for President Bush
outside the Intercontinetal Hotel