You may know them as Bright.net or Ohio.net but with either name, they are a full service Internet Technology Company.
Ohio.net offers a complete line of solutions including Voice over Internet Protocol or VOIP.
Michael Gray of Ohio.net spoke to the Great Lakes Geek on the show floor of the COSE Business Expo at the IX Center and gave a primer on VOIP.
If you have questions on VOIP - quality, reliability, 911, potential savings and so on - this is the place to start.
And learn about those funky Ohio.net cows - and how to get one of your own.
---
October 12, 2006 Interview

5,837 KB

6:13



Listen to this interview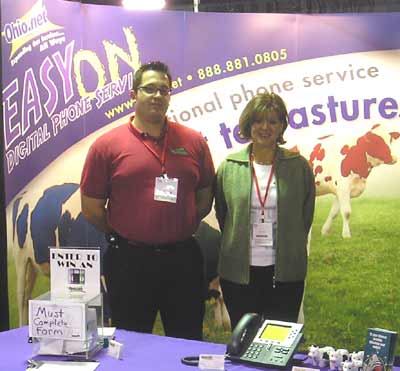 Michael Gray and Barb Webb of Ohio.net
---