A few years ago, Bob Coppedge and I took a merry band of adventurers on one of our Bob and Dan's Excellent Adventures to see the Robotic Roaches at Case Western Reserve University.
Case Biologist Dr. Roy Ritzmann showed us some live roaches and then the robots they were working on to emulate some of the motions and characteristics. Such robots can be used in search and rescue missions and other activities where it is dangerous or impractical or impossible to send a human.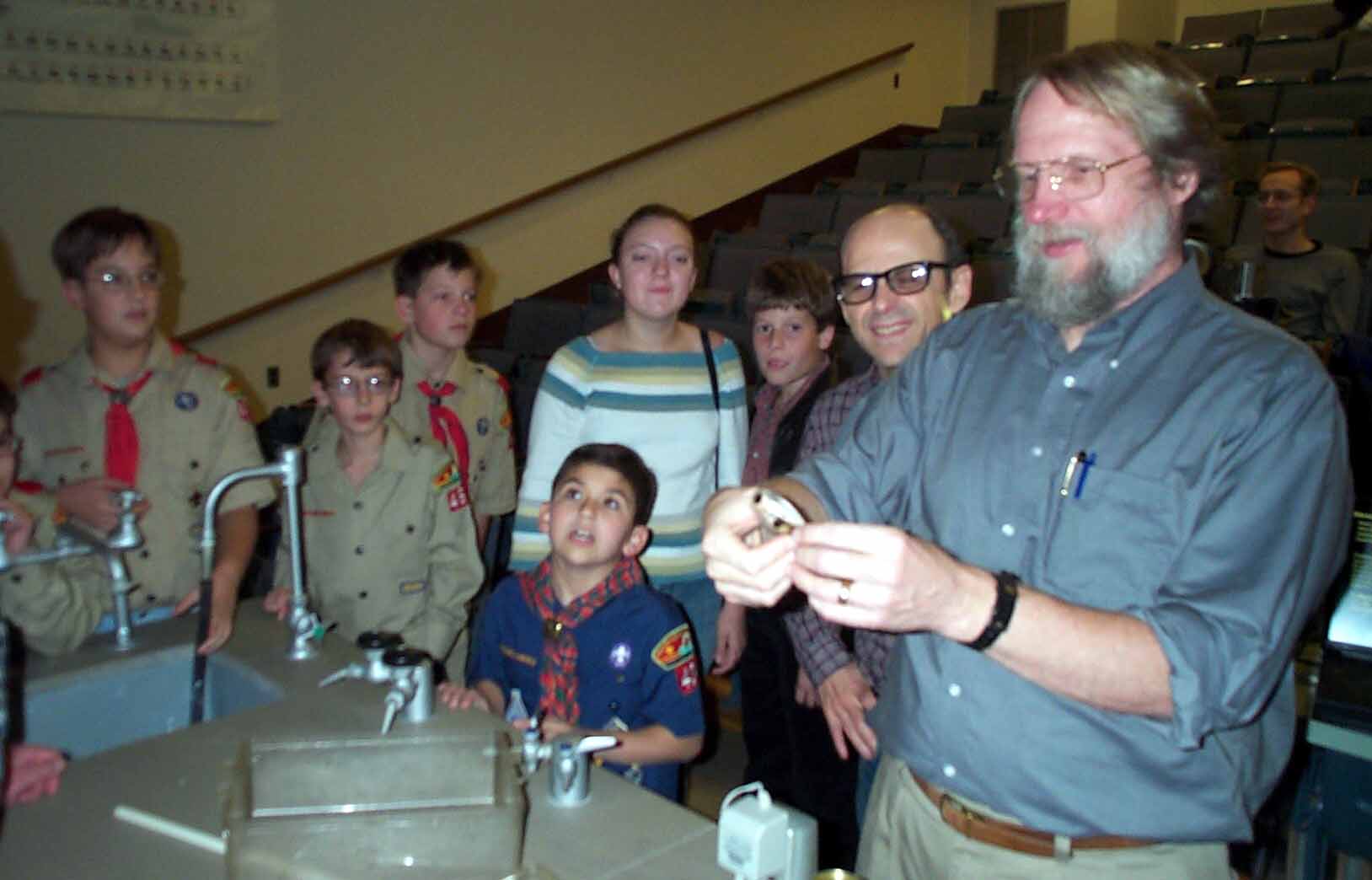 Dr. Ritzmann works with Dr. Roger Quinn in the Biologically Inspired Robotics Lab at Case Western Reserve University. The Lab is dedicated to the advancement of the field of robotics using insights gained through the study of biological mechanisms.
Data from biological organisms such as the Deathhead Cockroach and crickets are used to create robots that can flexibly traverse irregular terrain. The resulting robots are also serving as models for understanding the dynamics of biological systems.
CWRU hosted the fourth meeting of Adaptive Motion of Animals and Machines (AMAM 2008) on June 1-6, 2008. Previous AMAM meetings were held in Montreal, Canada, Kyoto, Japan and Ilmenau, Germany.
This meeting brought together an equal representation of engineers and biologists who are interested in movement. AMAM 2008 expanded to add representation from researchers in functional electrical stimulation (FES), since their efforts seek interfaces between animals and machines.
On June 5, 2008, robot demonstrations were open to the public at the Great Lakes Science Center.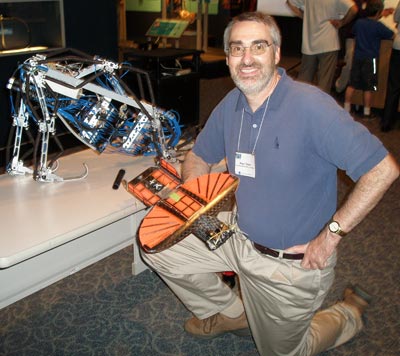 Dr. Roger Quinn and a Morphing Micro Air and Land Vehicle
---

June 5, 2008

5,543 KB

5:54



Listen to Dr. Roger Quinn
---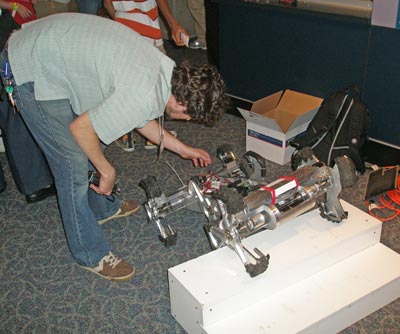 Robot climbing steps at GLSC


---


Video clip of Brandon Rutter of CWRU demonstrating a neuromechanical robotic system. He disrupts the mechanical system to see what will happen. The neural and mechanical work together. Don't try this with biological systems!


---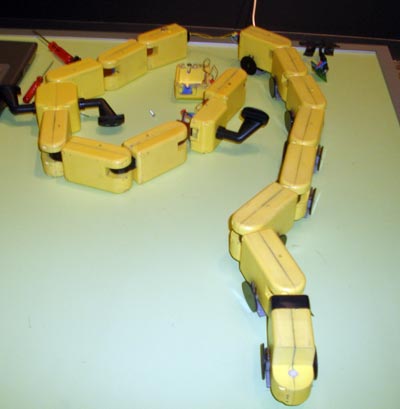 Robot based on a Salamander


---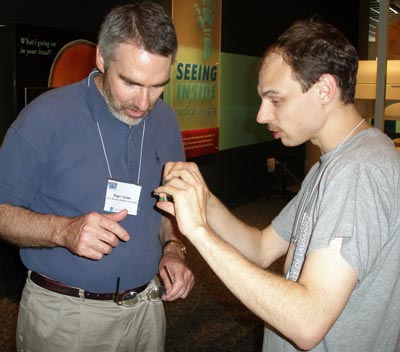 Dr. Roger Quinn with salamander robot creator
Alessandro Crespi from Switzerland


---
See more pictures and videos from the Robotic Demo

Interested in going on an Excellent Adventure to cool tech and science places in the area? Get on the Excellent Adventures e-mail list. Most Adventures have limited openings so sign up to be notified first.
---
Top of Page