Engineer Designers
Geek Humor
Three engineering students were gathered together discussing the possible designers of the human body. One said, "It was a mechanical engineer. Just look at all the joints. "
Another said, "No, it was an electrical engineer. The nervous system has many thousands of electrical connections."
The last said, "Actually it was a civil engineer. Who else would run a toxic waste pipeline through a recreational area?"
---
Engineer cooking dinner
Geek Humor
The engineer's wife left a note for him to prepare dinner that evening:
"Shepherd's Pie needs to be taken out of the fridge and placed in the oven at 140 degrees."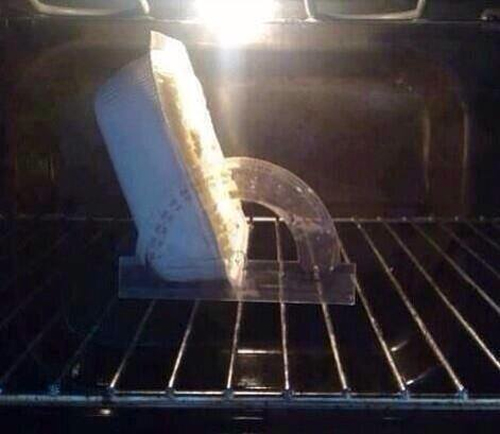 So that's what he did.
---
CAP at GiveCamp
Geek News
Computers Assisting People (CAP) was chosen to be helped by Cleveland GiveCamp @CleGiveCamp this July. Yeah!
The Mission of Cleveland GiveCamp is to pair creative and technology talent with nonprofits in need.
What is Cleveland GiveCamp?
GiveCamp is a weekend-long event where software developers, designers, database administrators, project managers and creative professionals donate their time to create software and web-based applications for non-profit organizations. The event takes place at the LeanDog Boat (former Hornblowers) and Burke Lakefront Airport on the shores of Lake Erie.
The first Cleveland GiveCamp took place in 2010 with more than 100 volunteers, 21 nonprofits and nearly $250,000 worth of work donated during the course of the weekend. It was the largest first-time GiveCamp in the country and has grown to include more than 200 volunteers, 25 nonprofits and $625,000 in free development work in 2012.
---
Science at Traveling the Silk Road exhibit
Geek Science
Imagine a world in which the latest ideas traveled not by wireless networks but by camel.
Centuries ago, merchants, missionaries and other travelers made their way across Asia, along the enormous trade network known as the Silk Road. Over rugged mountains and forbidding deserts, camel caravans loaded with precious cargo made possible the exchange of valuable goods, ideas and innovations.
Named for the fabric that enticed traders from all over the world, the Silk Road spanned the far reaches of China to the center of the Islamic world from A.D. 600 to 1200.
The Cleveland Museum of Natural History is host of this exhibit from May 31- October 5, 2014 and it is well worth a visit.
There is some cool science (beyond the live silk worms) For example, the calendar display shows how the ancients used the stars and mathematics to determine dates. Visitors can look through the device, turn the wheels and see the nigh sky change.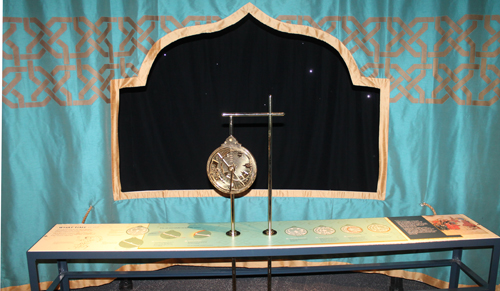 Another fascinating display is the water clock. It is a mechanical marvel that was used to tell time.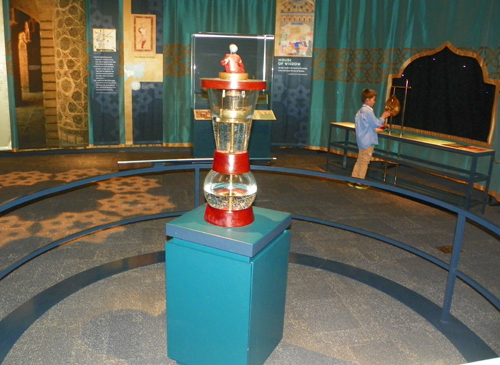 Water Clock
See more from Traveling the Silk Road at the Cleveland Museum of Natural History.
---
Count on This
Geek Tip
The Calculator in Windows (7 and up) is more than just a last resort when you need a quick sum or square root. If you click on the View menu item you will see options for Standard, Scientific, Programmers and Statistics with the appropriate functions.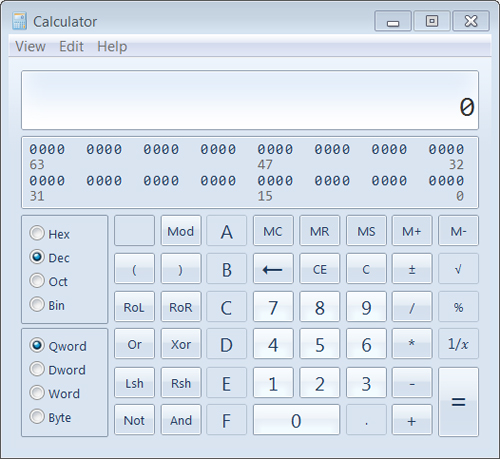 Programmer Calculator option in Windows 7 calculator



There are also options for Unit Conversions (Joules to BTU, grams to ounces and more) and Date Calculations and if you open the Worksheets item you get Mortgage, Vehicle Lease and Fuel Economy (mpg and L/km)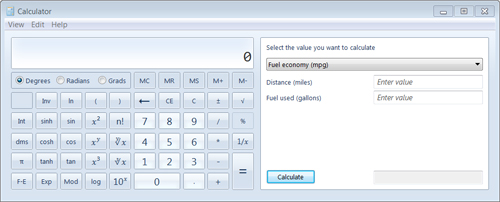 The best thing is it is always available.
---
Tech Timeline
Geek History
The Great Lakes Geek has been working on a Tech Timeline of important dates in the region's tech history.
For example, Cindy and Jim Cookinham started a publication in late 1981 called IPCO INFO. It was the first publication for the IBM PC.
On May 19, 1997 programmer John Hill started Aztek.
And so on.
So if you have a milestone that should be added to the Tech Timeline, let us know.
---
Microsoft releases Source Code
Geek News
Don't get too excited. It's the source code to MS DOS1.1 and 2.0 and Microsoft Word for Windows 1.1a.
Microsoft partnered with the Computer History Museum in San Jose on the project and is releasing the code "to help future generations of technologists better understand the roots of personal computing."
For younger techies the idea that the entire DOS 1.1 operating system loaded and ran in only 12k bytes of memory is unbelievable. That's not a typo - 12k.
Tight code like that is one of the reasons for the famous quote (not really from him actually) by Bill Gates that "640K ought to be enough for anybody."
---
What the Great Lakes Geek is reading
Geek Book
The Great Lakes Geek just finished reading The Cartoon Introduction to Statistics
The author (cartoonist Grady Klein) wrote two volumes of The Cartoon Introduction to Economics with the intent to make a potentially dry topic, palatable and even fun. He tries it again here with The Cartoon Introduction to Statistics.
I would guess that the audience for the book is youngsters who are interested in math, science and learning beyond their age and school coursework or older students who are struggling with their Intro to Stats course and need the extra help.
Read the Great Lakes Geek review of The Cartoon Introduction to Statistics

Top of Page

---
NASA Earthrise - 45th Anniversary
Geek Space
This video shows how the world's most famous photo actually got captured and how the 3 astronauts had to scramble to get color film in the camera and roll the module. Very cool.
---
Bill Gates Book List
Geek Reads
Several of you asked about the Bill Gates recommended reading list from Wired Magazine that was referenced below.
What I found interesting is that when I went to Amazon to order Feynman's Tips on Physics I noticed the section that Amazon calls "People who bought his book also bought…"
I expected to see other Physics books but what I saw was books from Gates' reading list such as Tap Dancing to Work and other books that had nothing to do with Physics. So obviously the Great Lakes Geek is not alone in trying to read what Bill Gates reads.
Here is the list that Bill Gates titled "Here Are the Books I Read When Out on the Road"
Feynman's Tips on Physics - A short companion book to Richard Feynman's classic Lectures on Physics. Always worthwhile to return to the feet of the master.

The Cartoon Introduction to Statistics - Bought this to use with one of my kids. Helpful in explaining a complicated subject to a teenager.

Super Sad True Love Story: A Novel - I don't read a lot of fiction, but I thought this was an interesting study of the moral implications of technology. Will technology contribute to everyone's well-being or just make people more narcissistic?

The Great Courses (DVD) - I left college early, but I'm probably the world's biggest consumer of academic courses online and on disc. Lately I've been enjoying Understanding the Secrets of Human Perception and Oceanography: Exploring Earth's Final Wilderness. Neil deGrasse Tyson's lectures on astrophysics, My Favorite Universe, are also really compelling.

The World Until Yesterday: What Can We Learn From Traditional Societies? - I'm a big Jared Diamond fan; I invited people to read this with me last summer.

Tap Dancing to Work: Warren Buffet on Practically Everything - Any compilation of Warren Buffett's wisdom should be kept close at all times. Financial journalist Carol Loomis gathers some of his best here.

The Path Between the Seas: The Creation of the Panama Canal - I read this to prepare for a family vacation to Panama. It's pure McCullough: epic drama, political intrigue, heartbreaking defeats, and eventual triumph.

The Better Angels of Our Nature: Why Violence Has Declined - One of the most important books I've read. Steven Pinker demonstrates how the world evolved to be far less violent. Counterintuitive, if you watch the news, but true.
---
Microsoft System Center
Geek Freebie
The second title in the new series of free ebooks from Microsoft Press on System Center 2012 is now available. Microsoft System Center: Configuration Manager Field Experience provides Configuration Manager administrators with helpful and tested real-world guidance from consultants and product experts at Microsoft.
The target audience for this book is administrators who have at least three years experienced working with previous versions of Configuration Manager and who have begun deploying and using Configuration Manager 2012 in their environment.
Download a pdf of the eBook for free
---
Geek Domain Names
Order Domain Names, e-mail accounts, web hosting, SSL certs and the usual menu of Internet items for great prices at Great Lakes Geek Domains. Follow the link at the bottom of the nav bar (under search) or click to visit
---
Certified Partner News
Magnum News
We are proud to be Kroll Ontrack® Data Recovery Certified Partners.
This allows us to offer clients the best-of-breed products and services that Kroll Ontrack provides to recover your lost data.
NOTE: Tampering with media information may result in irreversible damage. Contact us right away when you have data loss to maximize the chances to recover your data.

Top of Page
---
Desktops, Servers and Notebooks - Oh My!
Geek Store
Need new hardware? Why pay extra for those expensive name brands?
Check out our on-line hardware store and browse pre-configured systems or tweak the configuration options yourself and get instant pricing.
We'll ship the custom built system right to your door. Take a look at the Magnum Computers Webstore
Top of Page
---