We all know people who won't get this
Geek Fun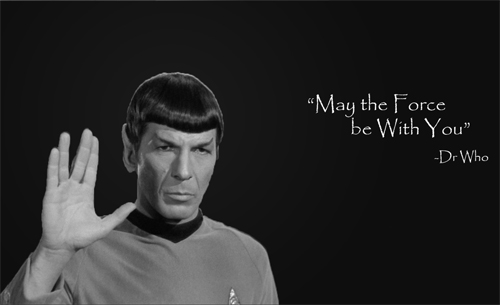 Top of Page
---
Orange Pi Zero single-board computer
Geek Hardware
A new Raspberry Pi competitor called Orange Pi Zero is selling for $6.99. It is a competitor to the minuscule Raspberry Pi Zero, a stripped down version of Raspberry Pi that sells for $5. But Orange Pi Zero has better hardware with a faster processor and Wi-Fi capabilities.
The Orange Pi Zero has a quad-core Allwinner ARM Cortex-A7 processor, which in recent years has been used to power low-end and mid-range smartphones and tablets. It also uses ARM's Mali 400 MP2 graphics processor, which is capable of processing high-definition video. The Orange Pi Zero also doesn't have a display out port. The Zero includes an SD card slot and 256MB of memory. A model with 512MB of memory ships for $8.99.
In addition, the Zero includes 802.11 b/g/n Wi-Fi and ethernet networking capabilities. It also has expansion slots and pins to attach other boards and a USB 2.0 host port.

More on the new Orange Pi Zero

Top of Page


---
Michelson-Morley Experiment
Geek History
The Michelson–Morley Experiment was conducted in 1887 by physicist Albert A. Michelson of Case School of Applied Science and chemist Edward W. Morley of Western Reserve University.
This experiment proved the non-existence of the luminiferous ether and was later cited as circumstantial evidence in support of special relativity as proposed by Albert Einstein in 1905.
Michelson was professor of physics at the Case School of Applied Science, and Morley was professor of chemistry at Western Reserve University (WRU), which shared a campus with the Case School on the eastern edge of Cleveland. The Michelson-Morley Experiment was performed in several periods of concentrated observations between April and July 1887, in the basement of Adelbert Dormitory of WRU (later renamed Pierce Hall, demolished in 1962).
Michelson became the first American to win a Nobel Prize in science.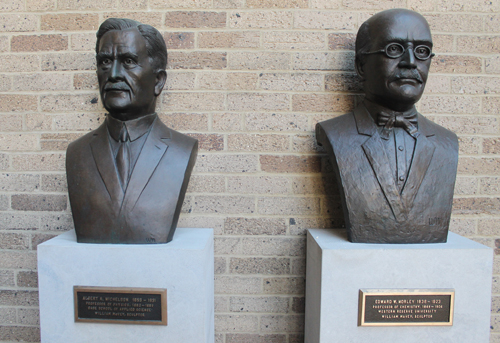 Michelson and Morley busts at CWRU
Michelson-Morley Experiment at CWRU
Top of Page
---
Calvin & Hobbes
Geek Classic Humor
Now available for the first time as an e-book! The cartoons in this e-book have been specially formatted for optimal viewing. The e-book will only work on color tablets and is not intended for viewing on desktop apps or black and white tablets.



Perhaps the most brilliant comic strip ever created, Calvin and Hobbes continues to entertain with dazzling cartooning and tremendous humor.

Bill Watterson's Calvin and Hobbes has been a worldwide favorite since its introduction in 1985. The strip follows the richly imaginative adventures of Calvin and his trusty tiger, Hobbes. Whether a poignant look at serious family issues or a round of time-travel (with the aid of a well-labeled cardboard box), Calvin and Hobbes will astound and delight you.

Beginning with the day Hobbes sprang into Calvin's tuna fish trap, the first two Calvin and Hobbes collections, Calvin and Hobbes and Something Under The Bed Is Drooling, are brought together in this treasury. Including black-and-white dailies and color Sundays, The Essential Calvin and Hobbes also features an original full-color 16-page story.

The Essential Calvin and Hobbes: A Calvin and Hobbes Treasury


Top of Page


---
True Meaning of Columbus Day
Geek Holiday
Basil M. Russo is the National President of the Order Italian Sons and Daughters of America. Russo spoke at the celebration of the beginning of Italian Heritage Month in the rotunda of Cleveland's City Hall.
He told of the importance of Columbus Day and how some groups mischaracterize the meaning of Columbus Day for their own personal agenda. He said that Columbus Day represents the beginning of the historic process of immigration to America and should be celebrated by all ethnic groups.
More from the Italian Heritage Month event
Top of Page
---
Google Glasses
Geek Humor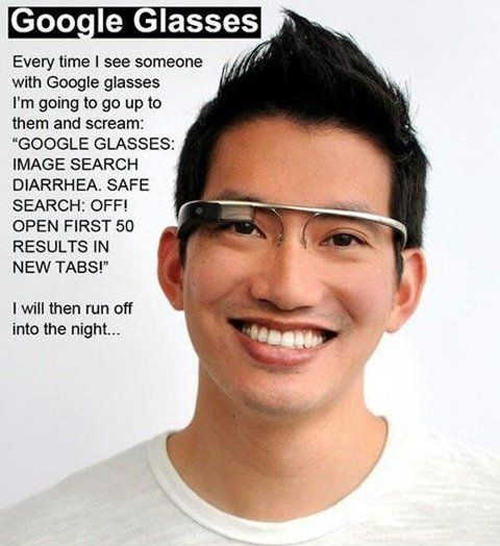 Top of Page
---
Michael Stanley talks music before his free Cultural Gardens concert this Sunday
Geek Freebie
Rock and roll musician Michael Stanley is the headline act for the Centennial celebration in the Cleveland Cultural Gardens at the 71st annual One World Day on August 28, 2016.
He spoke with Cultural Gardens board member Dan Hanson in the Hungarian Cultural Garden in front of a monument to Franz Liszt. Michael Stanley told who would be in his all-time favorite band (Eric Clapton, Tom Petty, Clarence Clemons, etc.). He also spoke about how the audience sings the line (Thank God for the man who put the white lines on the highway) in his song Lover at concerts.
The acoustic concert in the Cultural Gardens will be a free event to celebrate the Gardens Centennial Year.
Learn more about the concert and One World Day this Sunday
Top of Page
---
Mughal India Exhibit at CMA
Geek Culture
Art and Stories from Mughal India presents the story of the Mughals — and stories for the Mughals — in 100 exquisite paintings from the 1500s to 1800s. It runs from July 31, 2016 through October 23, 2016, and is free to the public in celebration of the Cleveland Museum of Art's centennial year.
Art and Stories from Mughal India is organized into eight sections based on the Persian idea of the nama. Nama may be translated as any of a number of English words, among them: book, tale, adventure, story, account, life and memoir. Paintings were integral to the production of namas in book form for royal collections in Mughal India. Art and Stories from Mughal India sets the paintings, now long separated from their bound volumes, into their nama contexts.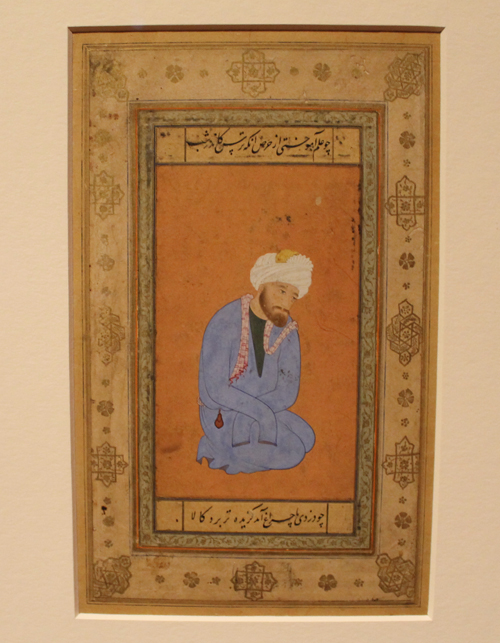 Kneeling Holy Man



See more from the Cleveland Museum of Art's new Mughal Exhibit

>Top of Page


---
Dr. Ben Carson in the Purple Tent at the RNC in Cleveland
Geek Politics
2016 Republican presidential candidate and neurosurgeon Dr. Ben Carson spoke at the Purple Tent at the 2016 Republican National Convention (RNC) in Cleveland hosted by Project Love-Purple America. Project Love-Purple America erected a large Purple Tent during the 2016 Republican National Convention (RNC) in Cleveland. Purple America supports and encourages Americans to engage in civil dialog.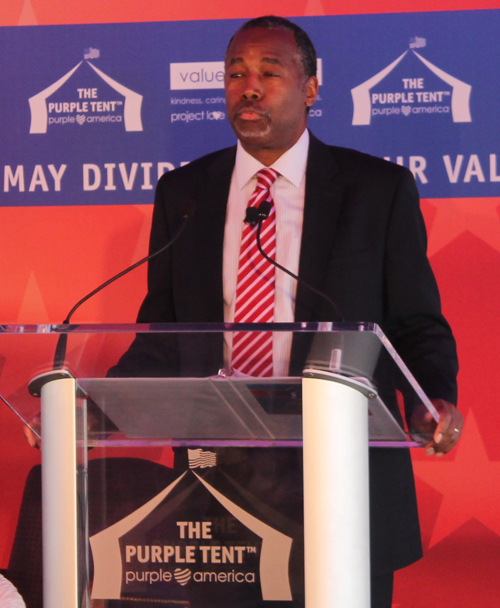 Dr. Ben Carson
Dr. Ben Carson's thought on America in the Purple Tent
Top of Page
---
Cleveland Public Square
Geek Places
If you haven't see the remodeled Public Square, here is a quick look. The four quadrants of Public Square are connected and features lots of green space, a restaurant, speaking area and water feature.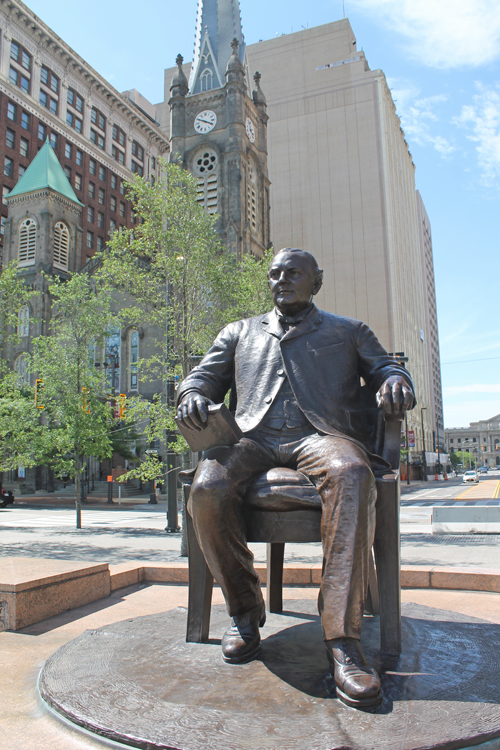 Statue of Mayor Tom L Johnson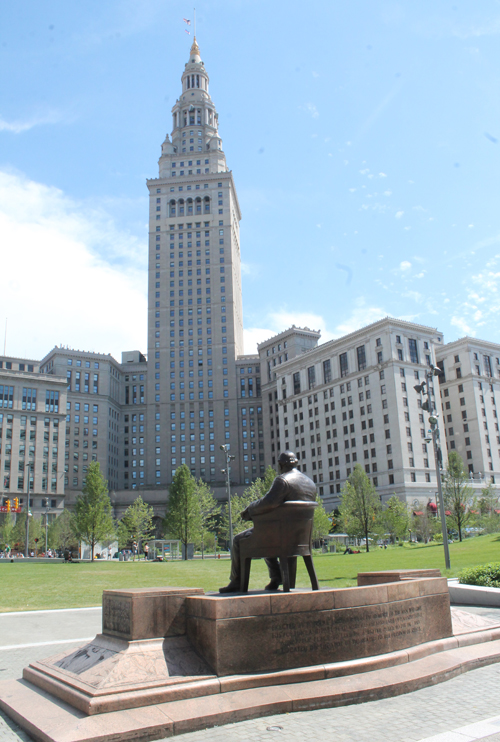 See more of Cleveland Public Square
Top of Page
---
Bone Broth
Geek Business
Erie Bone Broth was launched in 2015 by Kelly, a home cook, who personally discovered the health benefits of bone broth as a wholesome dietary staple in their everyday lives. Kelly personally discovered Bone Broth because she had severe joint pain and found out that bone broth fights inflammation. Dan Hanson of ClevelandCooks.com caught up with Kelly at North Union Farmer's Market at Shaker Square and learned more about bone broth and small business.
Cleveland Cooks
Top of Page
---
Cleveland Cavs Championship Parade
Geek Event
We were offered media credentials for the historic Cleveland Cavaliers Championship Parade on June 22, 2016 but did not apply because we wanted to be part of the people celebrating rather than standing inside barricades. And we are so glad we did. Watching parade highlights later in the day on TV we were amazed at how what they showed on TV was so different from what we experienced. TV showed fans behind barricades with the streets wide open as the parade circled the Q and Progressive Field. But on East 9th Street there were no barriers and fans converged from both sides of the street almost meeting in the middle. Mounted and other Police did their best to keep people back as the parade came down East 9th. But as you will see in the videos it was very close up and very real.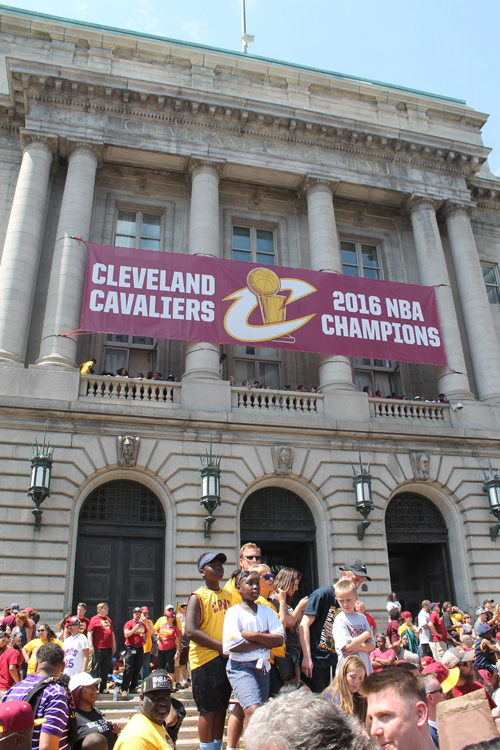 Cleveland Cavs Championship Parade - Street Level
Top of Page
---
The Making of the Alan Freed Memorial
Geek Maker
As techies, makers and, yes, geeks, we appreciatye that things don't just magically appear. They take design and hard work. Witness the beautiful new monument to legendary disc jockey Alan Freed.
The Alan Freed memorail unveiling ceremony was world class but there was little mention of the designers and craftsmen behind the project. Michael Johns of the Johns-Carabelli Co., producers of the monument, shared the background and hsitory of the project.
The making of the Alan Freed memorial monument

Top of Page


---
Alan Freed Memorial Event and Unveiling
Geek Event
Alan Freed was a Cleveland disc jockey who has been called the "Father of Rock and Roll." He coined and popularized the term "rock and roll" and produced the nation's first rock concert, the Moondog Coronation Ball at the Cleveland Arena, in 1952. This was an important part of the decision to have the Rock and Roll Hall of Fame and Museum built in Cleveland, Ohio.
A memorial was held and an unveiling of a monument at Lake View Cemetery in Cleveland on May 7, 2016. and hundreds of fans and music industry people attended.
Little Steven Van Zandt and Norm N. Nite
with newly unveiled Alan Freed monument
Photos and video of the Alan Freed event
Top of Page
---
Costumes at Comic Con Cleveland 2016
Geek Fun
The most fun at Comic Con is seeing how people dress.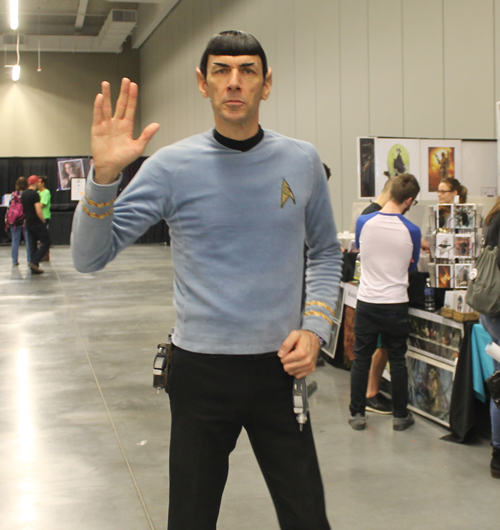 Live Long and Prosper
See the Comic Con costumes
Top of Page
---
Raspberry PI
Geek Hardware & Software
Did you know that the Raspberry Pi computer has a version, the Zero, that sells for only $5?
Read more about the Rapberry Pi Zero.
It features:
A Broadcom BCM2835 application processor
1GHz ARM11 core (40% faster than Raspberry Pi 1)
512MB of LPDDR2 SDRAM
A micro-SD card slot
A mini-HDMI socket for 1080p60 video output
Micro-USB sockets for data and power
An unpopulated 40-pin GPIO header
Identical pinout to Model A+/B+/2B
An unpopulated composite video header
Our smallest ever form factor, at 65mm x 30mm x 5mm
Currently the local Micro Center (Mayfield Hts) is sold out of the Raspberry Pi Zero but they have a few MCM Electronics Raspberry Pi 2 Model B Media Centers in stock for $64.99.

That includes the Raspberry Pi 2 Model B Board, 8GB Operating System microSD Card, Multicomp Black Pi 2 Model B Case, Raspberry Pi Power Supply, Wi-Pi Wireless Adapter, 3' HDMi Cable, 7' Ethernet Cable, 36 Page Raspberry Pi User Guide

Top of Page


---
Write your own OS
Geek Software
The Great Lakes Geek thinks that programmers of his generation (harrumph!) are better because they didn't have all the visual tools. In fact the best learning experience, in his not so humble opinion, is writing directly to the processor, without an operating system.
A great learning tool is writing you own OS in assembler. There is a free online course from the Cambridge Computer Laboratory that teaches you how to write your own operating system using assembly code.
Give it a try you young whippersnappers

Top of Page


---
More Geek Humor
Geek Humor
Q: Why did the Higgs Boson go to church?
A: For the mass.
Did you hear about the company that sells elastomeric insulators?
Their motto is "Resistance is butyl".
Intern: How I get to the marketing department?
Engineer: Easy, go west until you can smell it and then turn north until you step in it.
We had our engineers work in HR for a week to encourage better teamwork. They immediately sent out an employment ad that read "Supermodels wanted, (must be able to solder.)"

Top of Page


---
Books with a Cleveland focus
Geek Contest
Congratulations to the winners of some terrific new Cleveland focused books.
Winners have been notified and books were taken to the post office for delivery.
The books that were won were:
Let's Have Another by Dan Coughlin

The Ashtabula Hat Trick: A Milan Jacovich Mystery by Les Roberts

The Making of Major League: A Juuuust a Bit Inside Look at the Classic Baseball Comedy

The Bone Lady: Life Lessons Learned as One of Football's Ultimate Fans

Cleveland TV Tales Volume 2: More Stories from the Golden Age of Local Television
See more about the books
Top of Page
---
Scientist Logos
Geek Fun
This is Great!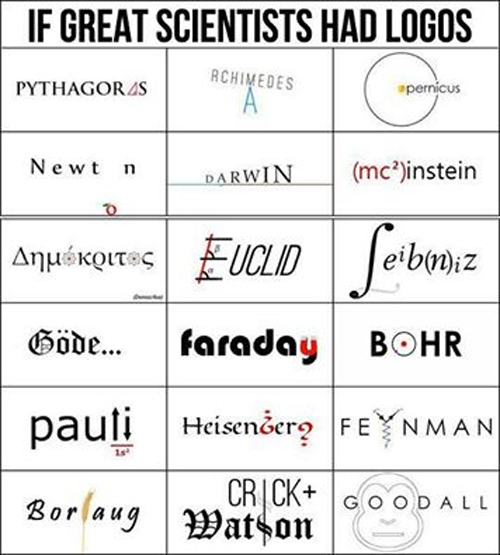 Do you understand them all?
---
What the Great Lakes Geek is reading
Geek Book
The Great Lakes Geek just finished reading The Cartoon Introduction to Statistics
The author (cartoonist Grady Klein) wrote two volumes of The Cartoon Introduction to Economics with the intent to make a potentially dry topic, palatable and even fun. He tries it again here with The Cartoon Introduction to Statistics.
I would guess that the audience for the book is youngsters who are interested in math, science and learning beyond their age and school coursework or older students who are struggling with their Intro to Stats course and need the extra help.
Read the Great Lakes Geek review of The Cartoon Introduction to Statistics

Top of Page

---
Geek Domain Names
Order Domain Names, e-mail accounts, web hosting, SSL certs and the usual menu of Internet items for great prices at Great Lakes Geek Domains. Follow the link at the bottom of the nav bar (under search) or click to visit
---
Certified Partner News
Magnum News
We are proud to be Kroll Ontrack® Data Recovery Certified Partners.
This allows us to offer clients the best-of-breed products and services that Kroll Ontrack provides to recover your lost data.
NOTE: Tampering with media information may result in irreversible damage. Contact us right away when you have data loss to maximize the chances to recover your data.

Top of Page
---
Desktops, Servers and Notebooks - Oh My!
Geek Store
Need new hardware? Why pay extra for those expensive name brands?
Check out our on-line hardware store and browse pre-configured systems or tweak the configuration options yourself and get instant pricing.
We'll ship the custom built system right to your door. Take a look at the Magnum Computers Webstore
Top of Page
---