Find Interview(s):
A B C D E F G H I J K L M N O P Q R S T U V W X Y Z
---
Rock and Roll Hall of Fame impact on Cleveland
Featured Geek Event
Sure the Rock and Roll Hall of Fame and Museum is a great source of civic pride. The entire world knows that "Cleveland Rocks." But does the economic impact of the Rock Hall measure up?
Terry Stewart, President and Chief Executive Officer of the Rock and Roll Hall of Fame and Museum and Joel Peresman, President of the Rock and Roll Hall of Fame Foundation spoke at the Corporate Club at Landerhaven. Listen to how much the economic predictions have been blown away by the success of the Rock Hall.
And if you are a member of the KISS Army (or a fan of Rush, Yes, etc.) listen to the criteria for selection into the Hall of Fame.
And don't miss the exciting news about a Rock and Roll Walk of Fame where plaques of inductees will be strewn throughout downtown.
Lee Jordan, Joel Peresman and Terry Stewart
More from the Rock Hall Corporate Club event

Top of Page

---
Globalizing Cleveland
Featured Geek Event
The Corporate Club at Landerhaven tackled a crucial issue at a recent program. The topic was Globalizing Cleveland and the panelists were Albert Ratner, Co-Chair Emeritus of Forest City Enterprise, Barbara Snyder, President of Case Western Reserve University and Larry Benders, Director of Development for Cuyahoga County.
Listen to why Cleveland has not done well in recent decades, what was Cleveland's best year ever and 3 ideas to grow Cleveland.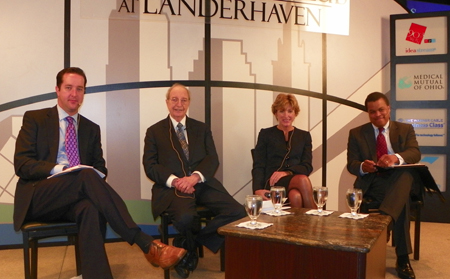 Moderator Chris Tye, Albert Ratner,
Barbara Snyder and Larry Benders
Highlights from the Globalizing Cleveland Corporate Club
---
The Great Lakes Go Global
by Dan Hanson
The Great Lakes Geek
Most cities in the Great Lakes Region share a lot of the same problems and opportunities. It follows that we are also all looking for solutions to these problems. While some issues can be addressed regionally throughout the Great Lakes (water issues for example) the cities are competing with each other and the rest of the country and world to solve our problems.
For example, many Great Lakes cities have dwindling populations, high unemployment and a rust belt perception. One of the ways that cities have been able to increase population, job creation and vitality is by attracting immigrants.
Top of Page
---
Bill Brown
Co-Founder
Cleveland Commercial Railroad Company
Bill Brown is co-founder of the Cleveland Commercial Railroad Company. Bill has always been a train lover so he went out and started a railroad company. He told his story to the John Carroll University Entrepreneur's Association at a meeting at Ray's Indoor Mountain Bike Park.
We had to ask a "Train Guy" his thoughts on the proposed high-speed rail line between Cleveland and Cincinnati.
Top of Page
---
Radhika Reddy
CEO
Ariel Ventures LLC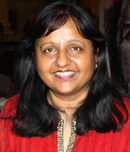 Radhika Reddy is the kind of immigrant entrepreneur that every city wants to attract. Fortunately for us, she came to Cleveland.
Radhika arrived here 22 years ago from India with the grand sum of $20 in her pocket. She was on a graduate scholarship and was weeks away from being sent back to India when she found work. She finished her studies, became a US citizen and launched a successful company. Now she is hard at work on a 15 year dream - the Ariel International Center.
Top of Page
---
Rob Campbell
Digital Media Director
Cleveland Indians
During the 2010 season, the Cleveland Indians made Major League Baseball history with their Tribe Social Deck, a designated area of the Progressive Field stands for bloggers and social media afficianados. The 2011 season will have even more social media interaction with fans.
Check out the new Social Media attention (including Twitter accounts for manager Manny Acta and team president Mark Shapiro). Social Media fans will be able to sign up for the indoor Social Suite at Tribe games too.
Top of Page
---
Gary Hanson
Executive Director
Cleveland Orchestra
The Rotary Club of Cleveland presented the 2011 International Service Award to Franz Welser-Most and the Cleveland Orchestra "who serve as outstanding ambassadors for Cleveland all around the world.")
Gary Hanson accepted the award and gave the keynote address. He covered several areas of interest to the Great Lakes Geek including the impact of piracy on orchestra sales and a n example of how the Cleveland Orchestra directly impacts business.
Gary Hanson of the Cleveland Orchestra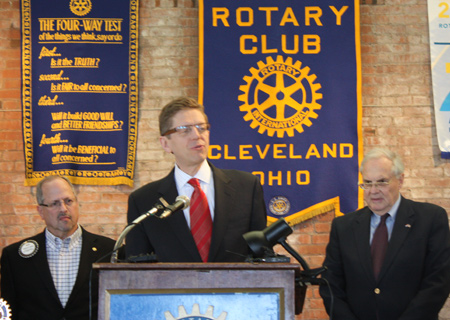 Top of Page
---
Microsoft Health
No, Microsoft Health is not a new application.
Did you know that 1400 people at Microsoft are dedicated solely to health care? I caught up with one of them at the Cleveland Clinic Innovations Summit.
Chris Gempel is a Senior Strategist for Health Providers for Microsoft. In this podcast video he gives an example of what Microsoft is doing with health partners like the Cleveland Clinic to improve the health of patients.
(Note: There will NOT be any 'blue screen of death' jokes from the Geek.)
Top of Page
---
Kristie Van Auken
Marketing Director
Akron Canton Regional Airport
Which airport was the first to have a corporate blog?
Not sure? OK, which US airport was the first on Facebook?
Which was one of the first on Twitter?
The answer to all three questions is the Akron Canton Regional Airport, CAK.
Kristie Van Auken, Marketing Director of the Akron Canton Regional Airport, says the airport uses Social Media to engage customers. The typical traveler may have a relationship with a particular airline but it is rare to have a relationship with an entire airport.
CAK has over 16,500 Facebook fans and uses it and their other social media outreach to connect and stay connected with travelers especially in their targeted demographic of college educated frequent travelers age 25-54.
Watch as Kristie Van Auken tells the why and how of CAK's social media strategy after a panel at the 2010 Neosa CIO Symposium.
Top of Page
---
Jerry Carlson
Collaboration Architect
Microsoft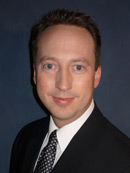 Microsoft Collaboration Architect Jerry Carlson talks about the evolution from the laptop to newer devices. His key question is 'What is the job for the device?' and does the gadget match the job?
Microsoft tablet devices include multitasking, Windows applications, ports and more features that make them the choice for many jobs.
Matching the device to the job
Top of Page
---
Matt Hester
IT Pro Evangelist
Microsoft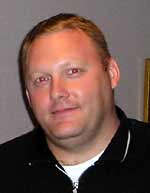 Two of the more common issues faced when deciding whether to upgrade or buy a new PC are
What to do with your legacy apps
Should you choose 32 or 64 bit OS
You should know by now that it's time to say goodbye to your old friend Windows XP. Windows 7 is the best personal computing operating system available. But will your old favorite (and necessary) legacy programs work on Windows 7? And why should you choose 32 bit or 64 bit versions? What does that even mean?
We turn to Microsoft IT Pro Evangelist Matt Hester for answers to these questions.
Watch Matt Hester talk tech with the Geek.
Top of Page
---
Heidi Cool
Internet Strategist

Heidi Cool is an Internet Strategist. She spoke at a sold out Web Development SIG meeting November 20 at Notre Dame College. The large crowd showed up both to see Heidi, who has established herself as a Web 2.0 force to reckon with, and because of the topic - WordPress.
WordPress is much more than a blogging platform to post your daily missives, though it can be used for that effectively.The real power in the open source WordPress is the robust development environment based on PHP that has it competing with Joomla, Drupal and other Content Management Systems.
Heidi Cool and WordPress
Top of Page
---
Colleen Nagy
Project Director
CASE Connection Zone

What if you had gigabyte Internet connection speeds in your home or office? How would your life change?
The Case Connection Zone project has wired homes on nearby Hessler Street with high-speed fiber. They are studying the effects of such speed on education, business, health and everyday life.
Colleen Nagy, Project Director of the Case Connection Zone, shows off the Alpha House on the CWRU campus which demonstrates how life may be different with "Jetson-like" connectivity.
CASE Connection Zone
Top of Page
---
Kevin Royalty
Microsoft MVP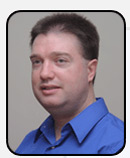 Isn't Home Server and Oxymoron? Not anymore.
Windows Home Server has proven to be a robust solution for not only homes but small businesses with less than 10 PCs.
Automatic intelligent backup, remote access to your files, streaming media, shared folders... lot of useful stuff. And you don't need an IT staff to install and run it.
Kevin Royalty gives you a primer on Windows Home Server in this edition of the Great Lakes Geek show along with some tips and tricks.
And you can download the beta of the newest version of Windows Home Server to try out today.
Windows Home Server - Great Lakes Geek Show
Top of Page
---
Dave Skorepa
Chief Creative Officer
Aztek


In the final (4th of 4) in a series of podcasts and vidcasts, Aztek's Dave Skorepa and Josh Brown discuss developing for mobile and smart devices.
They also talk about taking care of the customer's needs - sometimes at the expense of cool technology.
Podcast/vidcast with Dave Skorepa of Aztek
Top of Page
---
Monte Ahuja
Founder
Transtar Industries, Inc.


On Tuesday September 21, 2010, TiE Ohio hosted their first annual International Entrepreneurship Awards at a ceremony at Windows on the River in Cleveland.
Almost 200 attendees helped celebrate local and foreign born entrepreneurs. The awards were created to recognize the achievements of international entrepreneurs and businesses helping to reshape and rebuild Ohio's business landscape and to highlight how international entrepreneurs contribute to the local economy.
See photos and videos of the finalists, winners and keynote address from Monte Ahuja as well as Community Catalyst Awards winners Alan Schonberg and Dr. Maria Pujana.
2010 TiE Ohio Awards
Top of Page
---
Dave Skorepa
Chief Creative Officer
Aztek


In the next in a series of podcasts and vidcasts, Aztek's Dave Skorepa and Josh Brown discuss HTML, XML and XHTML. Then they tell why the new HTML 5 is important.
Podcast/vidcast with Dave Skorepa of Aztek
Top of Page
---
John Stropki
President & CEO
Lincoln Electric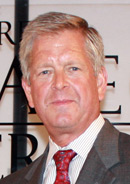 Lincoln was founded in 1895 and today is the world leader in the design, development and manufacture of arc welding products, robotic welding systems, plasma and oxyfuel cutting equipment.
CEO John Stropki spoke on a panel on the topic "Is Manufacturing on the Rebound" at Corporate Club at Landerhaven
More from John Stropki and the Panel
Top of Page
---
Dave Skorepa
Chief Creative Officer
Aztek


It's Dave Skorepa's job to keep current on the latest web technologies and innovations so he can incorporate them in the designs Aztek creates for their customers.
So he was a no-brainer choice to ask about what's new in the web world like HTML 5, CSS, jQuery, mobile development and the like.
Podcast/vidcast with Dave Skorepa of Aztek
Top of Page
---
Dr. Ronald Berkman
President
Cleveland State University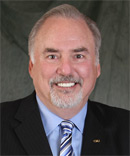 Did you hear about the superstar who left Miami and came to Cleveland? No, I don't have it backwards.
Dr. Berkman left Miami and is now the president of Cleveland State University. Cleveland State University is crucial to the health of the city. As an urban university it has particular challenges and opportunities.
Dr. Berkman addressed these in a presentation at Corporate Club at Landerhaven.
The Great Lakes Geek asked Dr. Berkman about the proposed International Welcome Center at 18th and Euclid. You will also learn about the exciting new international degree being offered.
But wait, there's more! Listen to Dr. Berkman's thoughts on Cleveland and intellectuals. And will a CSU degree ever be equivalent to a Princeton degree?
CSU president Dr. Ronald Berkman
Top of Page
---
BACtrack Personal Breathalyzer
KHN Solutions LLC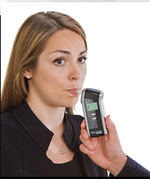 BACtrack is a personal breathalyzer that quickly estimates your blood alcohol content (BAC).
The Great Lakes Geek reviewed the unit to see if and how technology can keep you and others safer after having a drink or two.
More on BACtrack personal breathalyzer
Top of Page
---
Matt Hester
IT Pro Evangelist
Microsoft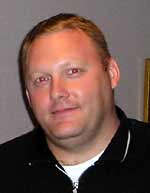 In his role as IT Pro evangelist with Microsoft, Matt Hester gets to "play with" the latest technologies and become an expert in them. He's always been a great presenter but now he is also a published book author with a book on Windows Server 2008 R2
We caught up with Matt at a recent Cleveland event and recorded a few vidcasts that focus on cool, current technology such as the Cloud, Virtualzation, Windows Azure, Windows Server 2008 R2, Sharepoint and Office 2010
Watch Matt Hester talk tech with the Geek.
Top of Page
---
Brad Nellis
Director
NEOSA


Brad Nellis, president of NEOSA, talks about the Northeast Ohio Best of Tech 2010 Awards that were held May 19, 2010.
This vidcast/podcast focuses on the CoolTech Challenge which rewards high school students for their web site development.
Let's keep these innovative young minds in the region!
Watch and listen to Brad Nellis at Best of Tech 2010
Top of Page
---
Howard Rheingold
Writer, Thinker, Educator
Stanford and UC Berkeley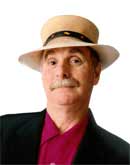 Howard Rheingold coined the phrase "Virtual Communities" in an article he wrote in 1987 - way before Facebook or MySpace were even dreamed about.
He is now using social media techniques in education with his Social Media Classroom project at Berkeley and Stanford. Hear his thoughts on digital natives and social media from a CWRU keynote.
Watch and listen to Howard Rheingold at Collabtech 2010
Top of Page
---
Steve Potash
Founder, President & CEO
OverDrive Inc.


Steve Potash has been working in the eBook space since the mid-1980's. Now OverDrive is one of the world's most important companies in the world of eBooks, audio books and more.
In this podcast/vidcast, Steve brings us up to date about OverDrive, Digital Rights Management (DRM) and talks about how the Amazon Kindle (and then smartphones, the iPad, etc) have changed things.
Watch and listen to Steve Potash of OverDrive
Top of Page
---
Jim Cookinham
Early Adopter
Founder of NEOSA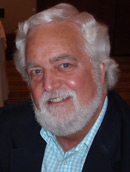 Jim likes cool tech gadgets and has always been an early adopter. He now prefers reading books on his Amazon Kindle or Apple iPad over the traditional paper book. And he loves the gesture user interface.
Jim received his Apple iPad on the first day it was available to the public. In this podcast, he talks about the iPad and then gives a video demonstration of the new device.
Is Jim becoming yet another Apple fanboy? And what iPad app almost made him "barf"?
Watch and listen to Jim Cookinham with his Apple iPad
Top of Page
---
Dan Hanson
Entreprenerd and Great Lakes Geek
Magnum Computers Inc.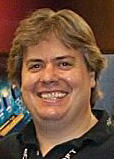 So how do you come up with a list of the Top Tech Titans in Town? That's what I did for my March column in Inside Business magazine. The January issue listed the most powerful Business people in town and I thought Tech needed its own list.
Read and hear the rationale behind some of the selections and the categories. By popular request I also publish the Top Ten in the the popular vote.
And I include the Up and Comers category which got cut from the magazine version.
Cleveland Top Tech Titans
Top of Page
---
Jeff Wood
President
Integrated Marketing Technologies

To succeed in business, you have to leverage your assets or leverage someone else's assets. Jeff Wood, President of Integrated Marketing Technologies, has built his 130 employee business by becoming a valuable resource for his clients in the food and beverage industry.
Wood finds out what keeps his customers up at night and then works to relieve them of those burdens. This has evolved to include services such as eCommerce sites, Print on Demand and digital print services, handling specialized samples and B2B rebate fulfillment.
Listen to his stories about UPS, Toshiba and Clorox for some examples for your own business.
Jeff Wood
Top of Page
---
Dan Gilbert
Majority Owner
Cleveland Cavaliers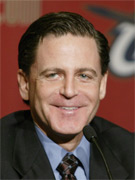 About 700 business people packed the Corporate Club at Landerhaven Thursday February 18 to see Cleveland Cavaliers Majority Owner Dan Gilbert.
Gilbert was a popular choice for many reasons. Of course owning the team with the best record in the league (not to mention the hockey Monsters and Quicken Loans Arena) and the best player in the world sure helps. Just completing a blockbuster trade adds to the interest and even the "water-fountain-gate" situation made this event timely.
But many in the crowd also came to see how one of the architects of the successful vote to bring casinos to Ohio did it. And what the next steps are.
And, of course, Dan Gilbert is the Chairman and Founder of Quicken Loans Inc. which posted a company record 25 billion dollars in home loan volume in 2009, during a down economy. All of these factors helped shatter the Corporate Club attendance record.
The audio's not the greatest in some of the sound bites but you will want to listen anyway as Gilbert tells us the difference between Detroit people and Cleveland people, for example.
Oh yeah. he also talks about some guy named LeBron James.
Dan Gilbert
Top of Page
---
Sam Palmisano
Chairman, CEO and President
IBM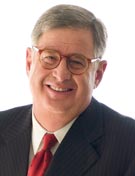 Sam Palmisano was keynote speaker at the annual Cleveland Clinic Medical Innovation Summit on October 6, 2009. He used the occasion to introduce IBM's new Personal DNA Sequencer Project.
He also spoke about the health care system (is that an oxymoron?) and the 4 essential qualities of any reliable system.
Sam Palmisano
Top of Page
---
Len Komoroski
President
Cleveland Cavaliers and Quicken Loans Arena


Cleveland Cavaliers and Quicken Loans Arena President Len Komoroski was part of an historic agreement on December 14, 2009 with Tsingtao Brewery of China.
Tsingtao Brewery Co., China's most popular beer company, signed a multi-year agreement with the NBA Cleveland Cavaliers to become the exclusive Chinese beer of Quicken Loans Arena.
The agreement is much more than a new beer sponsor - it has global business implications that reach from Cleveland to China.
Len Komoroski
Top of Page
---
Gururaj 'Desh' Deshpande
Serial Entrepreneur and Chairman
Sparta Group LLC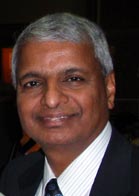 Desh Deshpande is a rock star in the serial entrepreneur world. He has created numerous companies and sold them for billions.
Deshpande was born in India so he has a unique perspective on why so many immigrant entrepreneurs succeed and what the native born can learn from them. Watch this short video clip with his answer.
Gurur 'Desh' Deshpande
Top of Page
---
Dan Hanson
Great Lakes Geek
Magnum Computers Inc.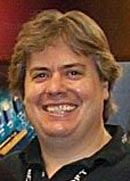 Windows 7 launched on October 22. So is this going to be another version like the troubled Windows ME or Vista or more like the robust and popular Windows 98 and Windows XP?
The Great Lakes Geek has been testing Windows 7 for several months and will give you the scoop in a series of podcasts on the new OS.
The first podcast deals with the 3 main problem areas of Windows Vista and sees what Windows 7 does to correct them.
The second podcast shows some of the fun and cool new features of Windows 7.
The 3rd podcast shows some of the networking and advanced features of Windows 7.
The 4th podcast tells you which version to buy (32-bit or 64-bit? Pro, Ultimate, Home?) and how to upgrade.
Dan Hanson on Windows 7
Top of Page
---
Ed Conrad, Bob Conrad & John Turk
Founder, Spokesman and President
Conrad's Tire Express & Total Car Care


The Conrad's Tire Express story is a textbook case of an entrepreneur taking his passion and skills as far as he can and then releasing management duties to a professional who adds structure and growth.
We asked about Cash for Clunkers and dealing with China but the real fun came when Bob Conrad revealed the secret of the famous Conrad's whisper.
More from Ed Conrad, Bob Conrad & John Turk of Conrad's
Top of Page
---
Linda Nawrocki
Director of Internet Strategy
Optiem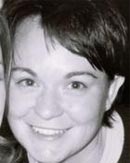 Marketing is changing as rapidly as technology. It's Linda Nawrocki's job to keep up and craft the best online marketing strategies possible.
She recently spoke (along with CWRU CIO Lev Gonick) to CSU business students and explained some of the challenges and opportunities in marketing in a bad economy, in a global economy and when the consumer reigns supreme with more options than ever.
Don't miss her Lance Armstrong example.
See more of Linda Nawrocki
Top of Page
---
Marc Canter
CEO
Broadband Mechanics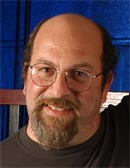 Marc Canter, CEO of Broadband Mechanics, is known for his work in Silicon Valley (founder of the company that became Macromedia, for example) and now is in Cleveland Ohio teaching at CWRU and working on his Digital City project.
After a NEOSA event for tech CEOs, Canter explained what a Digital City is and how technology, and its use, is evolving.
See more of Marc Canter
Top of Page
---
Michael Symon
Iron Chef
Food Network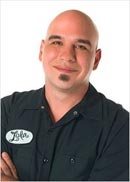 Sure, Michael Symon is an award-winning, world renowned Iron Chef and owner of Lola and Lolita.
But he is also a successful small businessman who has struggled with the same issues that others in business have.
In these two short videos from a COSE Business Conference, Iron Chef Michael Symon tells us the keys to his success and gives advice on how to compete against the big chains.
Watch Iron Chef Michael Symon
Top of Page
---
Marc Majers
Founder
LeadingHands.Org


Social Media expert Marc Majers says that Social Media, and Twitter in particular, are like Swiss Army Knives with lots of tools to choose from.
You should determine your goal and then use and focus on the tool/application that gets you to that goal. You don't have to use all 20 functions of the platform right away.
Listen/watch Marc Majers
Top of Page
---
Valdis Krebs
Founder and Chief Scientist
orgnet.com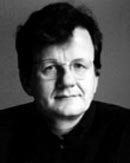 Twitter and other Social Media have brought us new platforms and opportunities to connect with other people. The key is to maximize the effectiveness of your connections.
For example, if you just follow people who think exactly like you do, it may feel good to have your views reinforced but do you actually learn anything?
Valdis Krebs is a social network analyst. He has some interesting strategies for maximizing the effectives of your social media relationships.
Listen/watch Valdis Krebs
Top of Page
---
Tom Eston
Social Media Security Expert
SpyLogic.Net


Social media is hot. Twitter, Facebook and other social media platforms are surging in popularity. Such popularity brings out the bad guys who try to exploit and profit from it.
We may not be in a security mindset as much as we need to be when we are using social media because the posts are from our friends - and we trust them.
Listen/watch as Social Media Security expert Tom Eston gives advice on staying safe when using social media.
Listen/watch Tom Eston
Top of Page
---
Cathy Horton
Principal
Beta Strategy Group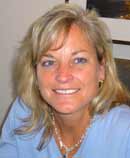 Jerry Seinfeld jokes that because more people list the fear of public speaking higher than the fear of death, they would prefer to be in the casket rather than giving the eulogy.
Cathy Horton is known for her seemingly effortless public speaking ability. But is that something people are born with or can that craft be learned and polished like any other?
Let's ask Cathy. You can also watch a short video of Cathy Horton in action.
Listen to Cathy Horton and Ask Cathy
Top of Page
---
Drew Grdina
Sales/Customer Relationship Mgt
Crestwood Managment, LLC

Drew Grdina uses the social network platform LinkedIn for his business and saw an opportunity to involve other NE Ohio business people.
His LinkedIn networking event at Shaker Heights Country Club drew about 1,000 business people.
Whatever their reason for attending, these 1000 people are rewriting the rules by using online social media to create real world relationships.
Listen to Drew Grdina
Top of Page
---
Jeffrey K. Rohrs
Vice-President of Marketing
ExactTarget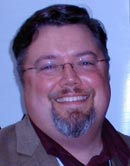 Jeff Rohrs of email provider ExactTarget knows that it is not easy.
Before 1990, marketers had about 7 different tactics at their disposal (direct mail, TV, etc). They had been around for decades so marketers became experts at them and could focus their efforts.
Jeff has 23 in-boxes himself so how can a marketing professional ever hope to reach all those in-boxes?
In this podcast, Jeff Rohrs tells us to relax and gives some practical advice on how to handle social media and e-marketing.
Listen to Jeff Rohrs of ExactTarget
Top of Page
---
Chris Carney and Steve Bond
Attorneys
Brouse McDowell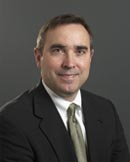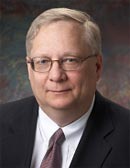 Many of us have been so wrapped up in social media - Linked In, Facebook, Twitter and the like - that we haven't really considered how they change things from an employer's perspective.
Can you screen job prospects by what's on their Facebook page? Can you ask an employee for their social media password?
In this podcast 2 expert attorneys from Brouse McDowell answer some of the legal questions of social media.
Listen to Chris Carney & Steve Bond of Brouse McDowell
Top of Page
---
Cathy Horton
Principal
Beta Strategy Group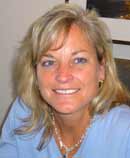 Things happen. Sometimes circumstances or situations occurred when we were younger that we would handle differently now.
Does that mean that we are forever branded as problems to potential employers? Is there really such a thing as a permanent record?
In this response to an Ask Cathy question, Cathy's answer may surprise you.
Listen to Cathy Horton and Ask Cathy
Top of Page
---
Marie Siemionow, MD, PhD
Director of Plastic Surgery Research
Cleveland Clinic Lerner College of Medicine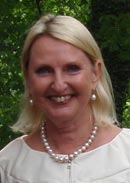 It is not surprising that Dr. Marie Siemionow considers Madame Marie Sklodowska Curie to be a role model. Madame Curie is a role model for all scientists - especially women. She is one of only two people to win 2 Nobel prizes in different fields. She won in Chemistry and Physics.
Dr. Siemionow, best known for performing the first face transplant in the US, tells how Madame Curie influenced her and other women scientists in her keynote address at the Polish Gardens in Cleveland. Siemionow spoke at the Dedication of a statue of Madame Curie.
See more and watch Dr. Marie Siemionow
Top of Page
---
Brad Kleinman
Director of Education
WorkSmart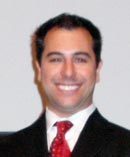 Reach for a relationship, not for someone's wallet. Be authentic and genuine. Sound like a Sunday School class?
Nope, it's some sound business advice from Brad Kleinman. Brad just completed the 3rd annual eMarketing Techniques Conference in Cleveland and has learned a thing or two about using social media tools for business.
We caught up with Brad Kleinman during the event and learned more about this successful show and speakers that focuses on Social Media. Brad also shared a few of his winning tips for doing business on Facebook.
See more and listen to Brad Kleinman
Top of Page
---
Matt Dickman
SVP, Digital Marketing
Fleishman-Hillard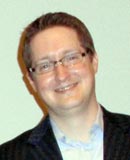 We all know people (maybe ourselves!) who have gone to seminars or read a book and got all excited. They then start a web page or blog or Facebook Page, LinkedIn Profile, Twitter account - whatever.
But the excitement fades after a while and they don't update and work their social media. They then give up because they aren't getting results.
Matt Dickman is an expert in both traditional PR and marketing and social media. Among the excellent advice he offers in this podcast is a challenge. He says if you are not willing to commit to 2 hours every day in working your social media, don't even bother. Take a listen because Matt has the measurable results to back up his claim.
See more and listen to Matt Dickman
Top of Page
---
Rick Burnes
Inbound Marketing Manager
Hubspot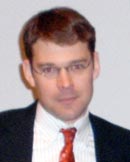 Websites, blogs, social media, SEO - they can take up all your time if you aren't careful. That's why small (especially) businesses need a strategy to get found and maximize returns.
Rick Burnes is the editor of Hubspot's inbound marketing blog, which is consistently featured on the Adage Power 150 Top Media Marketing blogs. He was the recent keynote speaker at the eMarketing Techniques Conference at Tri-C.
After the keynote, Rick shared some of his tips and free tools to make your eMarketing work better for you.
See more and listen to Rick Burnes
Top of Page
---
Lev Gonick
Vice President for Information Technology Services/CIO
CWRU - Case Western Reserve University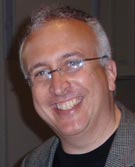 Having innovative institutions of higher learning in a community has a positive effect on the entire community. When the institution is held in high esteem nationally and globally, as is Case Western Reserve University, the technologies and innovations that they create and attract can tremendously impact a region.
CASE's annual CollabTech event featured 3 world-class announcements any one of which would be a feather in the cap of any university.
In this podcast, CASE CIO Lev Gonick discusses the event and these 3 possibly game-changing collaborations.
See more and listen to Lev Gonick
Top of Page
---
Jason Therrien
President
Thunder::Tech


There are two kinds of people out there - those who get Twitter and those who don't. It's easy for someone to grasp the usefulness of a social network like LinkedIn or Facebook but a lot of people have a problem understanding the value of frequent 140 character messages on Twitter.
Jason Therrien of Thunder::Tech uses Twitter himself and for his clients as another tool in their marketing and branding kit. In this podcast, he shares some reasons why you might want to tweet and gives some useful tips..
Listen to Jason Therrien talk Twitter
Top of Page
---
Cathy Horton
Principal
Beta Strategy Group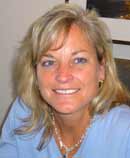 One of the most popular podcasts that we've done on the GreatLakesGeek show is the Ask Cathy series with entrepreneur Cathy Horton. People from the Great Lakes Region as well as from around the world have sent in questions and Cathy answers them drawing on her successful real world experiences.
We have another batch of Ask Cathy questions and answers in the mixing room starting with this question from a listener in Illinois who is looking for a profession, not job, that is a secure choice for someone who is not the college type.
Listen to Cathy Horton and Ask Cathy
Top of Page
---
Jim Perko
Executive Chef
Cleveland Clinic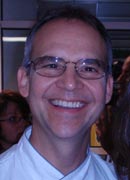 Hot dogs, nachos, popcorn and other such foods are common at the ballpark. But they aren't the most healthy food choices you can make.
Until now you didn't have a lot of options if you wanted healthier snacks while watching the Cleveland Indians.
In 2009, you are able to choose healthy, and delicious, food items at Progressive Field as the Tribe teams up with Cleveland Clinic.
Go Tribe and pass the Baba ghanoush!
Listen to Chef Jim Perko
Top of Page
---
Steve Forbes
President and CEO
Forbes


COSE, the Council of Smaller Enterprises calls it, "The biggest threat to small business this year."
No matter what your politics, the secret ballot should be held sacrosanct in the US. The secret ballot lets people vote how they want without fear of intimidation or retribution. It's the American way. As Steve Forbes says in this podcast, removing secret ballots is "more of a Soviet style way of doing a union election."
In this snippet from a conference call, Steve Forbes focuses on the two most glaring problems with the Employee Free Choice Act which he calls the Employee Forced Choice Act, the removal of the secret ballot and the binding arbitration clause.
Small business owners constantly make changes and adapt - they have to. They are independent thinkers who move and react quickly to compete with larger companies and in a global economy.
How many can survive two years of government mandated orders dictating the wages, salaries, benefits, vacations, etc in their workplace? Two years can be an eternity to a small business. Learn more about the EFCA.
Listen to Steve Forbes
Top of Page
---
Bob DiBiasio
Vice President
Cleveland Indians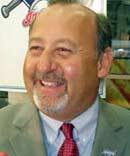 Finally! The 2009 baseball season is here!
Bob DiBiasio tells about the specials and promotions that should make this a terrific season. The Indians are offering pricing and food options to increase the value to the fans in these tough economic times.
The Cleveland Indians family will also honor legendary pitcher and broadcaster Herb Score who passed away on November 11, 2008.
Listen to Bob DiBiasio and Go Tribe!
Top of Page
---
Marcia Pledger
Author and Business Reporter
Cleveland Plain Dealer


All entrepreneurs make mistakes but you rarely hear about the failures. Everyone likes to talk about their successes but there is real value in learning about the mistakes that others have made - and how they fixed them - so that hopefully you won't fall into the same traps in your own ventures.
Plain Dealer writer Marcia Pledger has collected 100 or so of her popular My Biggest Mistake columns into a book with the tagline Lessons from the Entrepreneurial front lines. It would be a big mistake not to listen as Ms Pledger talks about entrepreneurs she has interviewed.
Listen to Marcia Pledger
Top of Page
---
Thomas N. Tyrrell
Founder and Managing Director
Glengary LLC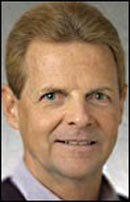 Recession? What Recession? The 89 companies that were recognized with a NEO Success Award on March 19, 2009 at Landerhaven have managed to grow through these troubled economic times.
That's not a surprise to Thomas N. Tyrell, founder of Glengary LLC. Tyrrell has been in Cleveland since 1986 but he still has an outsider's view.
He told how his beloved Chicago White Sox style of playing small ball will work better in our region than the home run or strike out approach we have been using.
Listen to Thomas N. Tyrrell
Top of Page
---
Henry 'Hank' Aaron
Hall of Fame
Major League Baseball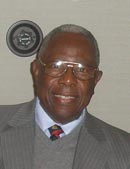 Hall of Famer 'Hammering' Hank Aaron talked baseball at the annual Yoder Brother's Foundation event in Solon. The packed house included a bevy of former Cleveland Browns, Indians and Cavaliers.
Hank told how he has always been a Cleveland Browns fan and would fly up and watch games from the Dawg Pound - anonymously.
He was proud to have played in his baseball era and noted some differences such as how pitcher Bob Gibson once beaned him when he was in the on-deck circle!
There will never be an asterisk next to Hank Aaron's name in the record books.
Photos and audio with Hank Aaron
Top of Page
---
Chris Coburn
Executive Director
Cleveland Clinic Foundation Innovations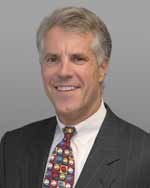 The 2008 Cleveland Clinic Medical Innovation Summit brought in world class doctors, technologies, CEOs and politicians to discuss the business and science of medical innovation in the world. But the real focus of the Summit this year was the economy.
Coburn asked "How do we recover from this economic nadir? A lot of economists are saying it's going to be innovation." He says "The New Economy is alive and well in the 40 or so block around the Cleveland Clinic." It's competitive with any region in the world.
But how do we rate outside those 40 blocks? Coburn offers some frank opinions and perhaps a wake-up call.
Read more and listen to Chris Coburn
Top of Page
---
Woody Walton
Partner Technology Specialist
Microsoft TS2 Team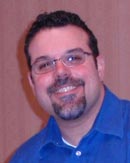 Just try and read the trade press and avoid terms like The Cloud, Virtualization and Software as a Service (SaaS). It can't be done!
But these concepts still generate some confusion. In this podcast, Woody Walton explains Microsoft's offerings such as MOS, BPOS and Hyper-V for Virtualization.
And how Software + Services can provide a richer user experience than pure SaaS from a thin client browser.
Read more and listen to Woody Walton
Top of Page
---
Terry Stewart
President & CEO
Rock and Roll Hall of Fame + Museum

Joel Peresman
President & CEO
Rock and Roll Hall of Fame Foundation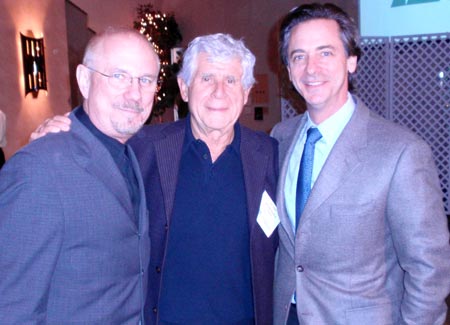 Terry Stewart, Jules Belkin and Joel Peresman

Did you ever wonder how artists and bands are selected for induction into the Rock and Roll Hall of Fame? How did the 2009 Induction ceremonies come back to Cleveland?

When Terry Stewart and Joel Peresman spoke at the Corporate Club at Landerhaven, they explained these and other burning Rock Hall questions.
Read more and listen to Terry Stewart and Joel Peresman
Top of Page
---
Chris Seper & Mary Vanac
Founding Partners
MedCity News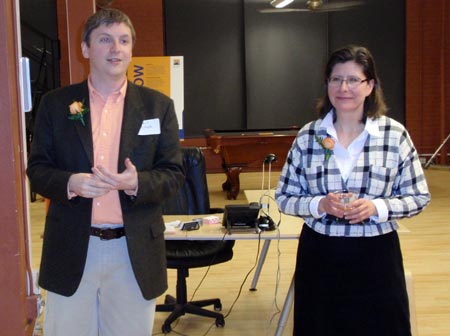 Health care is our most important industry currently and in the future. New devices, drugs and innovation in health care are being developed at an exciting pace.
In the Cleveland area, the Cleveland Clinic and University Hospitals are world class institutions that are also the major player in our economy. Traditional media, with their shrinking budgets and staff, will have a tough time giving this industry the attention it deserves.
That's where MedCity news comes in.
Read more and listen to Mary Vanac and Chris Seper
Top of Page
---
Lev Gonick
Vice President for Information Technology Services and Chief Information Officer
Case Western Reserve University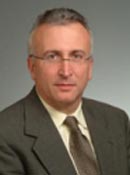 If cities/regions want to grow, both in population and economy, we need to attract and then retain talented immigrants. Studies show that talented immigrants are much more likely to start a business and hire people than those born here.
CWRU has a significant international student population.
In this podcast, Case CIO Lev Gonick talks about the importance of international students and how to keep them, and the talented local kids, here in town.
Read more and listen to Lev Gonick
Top of Page
---
Harlan Diamond
Owner
Executive Caterers at Landerhaven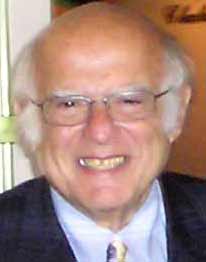 The Corporate Club series of business networking lunches at Landerhaven kicked off its 20th year with the annual Economic Forecast event. Richard DeKaser, Senior VP & Chief Economist, National City Bank was the speaker.
But first, Paul Clark, Regional President of National City Bank now part of PNC, had a few words about the first decision that PNC made after the purchase of NCB.
Landerhaven CEO Harlan Diamond told MC Michael Settonni why they started Corporate Club and about some of the deals that were made there - such as Gateway and the deal to bring Cleveland Cavs GM Danny Ferry back to the team.
Read more and listen to Harlan Diamond
Top of Page
---
Lev Gonick
Vice President for Information Technology Services and Chief Information Officer
Case Western Reserve University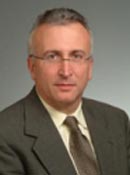 A lot has changed in education and technology in the last 20 years so who better to bring us up to date then an expert in both fields.
Lev Gonick is the CIO of Case Western Reserve University. This means that he has the duties, and headaches, of a CIO as well as the opportunities and challenges in dealing with thousands of really bright students who have only seen punch cards in museums.
Listen as Lev Gonick explains why this is such an exciting time for technology and education.
Read more and listen to Lev Gonick
Top of Page
---
John J. Cunniff
Attorney & IP expert
Hahn Loeser + Parks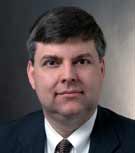 Copyright, trademarks, patents - who wants to mess with all that legal stuff?
In the real world, you have to be concerned with the legality of using other people's intellectual property and in protecting your own.
In this podcast, intellectual property expert attorney John Cunniff explains - in layman's terms - what these legal terms mean and what you need to know and do.
Read more and listen to John J. Cunniff
Top of Page
---
Joseph James Franz
Developer and Organizer
Software Freedom Day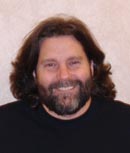 GIMP, Apache, Ubuntu, Python - some strange sounding terms if you are unfamiliar with the free software movement.
In these, or any, economic times, 'free' sure sounds good. But is Free Software really free? Developer Joseph James Franz helped organize Free and Open Software (FOSS) Day in Cleveland.
He says you should think of it as 'free' as in free speech rather than 'free' as in free lunch. Much of free and open source software has no purchase price - and that is an attractive trait in today's business climate.
Learn more about FOSS in this podcast with Joseph James Franz.
Read more and listen to Joseph James Franz
Top of Page
---
Henry Winkler
The Fonz - Actor, Director, Producer, Author
Happy Days, Hallmark and more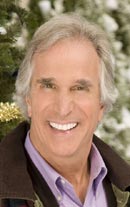 Henry Winkler will be known forever as the Fonz - Fonzie from Happy Days. Listen to how he feels about the Fonz and some of his peers like Adam Sandler and John Ritter.
Winkler talks about his favorite movies and TV shows, what role he wants to play and how he wants to be remembered.
Also, who knew that the Fonz was dyslexic? Winkler has written a series of books about kids like himself and he offers advice to parents of children with learning challenges.
And he talks about a Jewish person celebrating Christmas and starring in a Christmas movie.
Read more and listen to Henry Winkler
Top of Page
---
---
Omarosa Manigault-Stallworth
Reality Show Contestant and self-proclaimed Bitch
Donald Trump's The Apprentice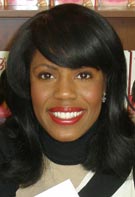 Omarosa is the woman that everyone loves to hate. Omarosa was a contender on Donald Trump's The Apprentice.
She says she has seen firsthand not only the "Glass Ceiling" but also "Sticky Floors" offering a "double-whammy" to any woman trying to make it in a man's world.
Women need to turn off and on their bitch switch. That's the tile of her new book - The Bitch Switch.
Read more and listen to Omarosa
Top of Page
---
Steve Bass
Tech Columnist and Author
TechBite


Computer enthusiasts will recognize Steve Bass because of his longtime column in PC World Magazine and/or his popular PC Annoyances books.
In this podcast, Steve talks about user groups, PC annoyances and how he went from counselor to tech writer. Steve now has his own business -T echBite - that you can subscribe to for free.
Read more and listen to Steve Bass
Top of Page
---
The Honorable Clark T. Randt, Jr.
United States Ambassador
to the People's Republic of China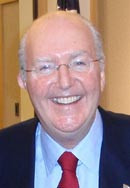 Clark T. Randt, Jr., confirmed by the Senate on July 11, 2001, is the longest serving United States ambassador to the People's Republic of China.
When Randt spoke at the Cleveland City Club October 2008 he told how China has changed in the 30 years since President Richard Nixon boldly initiated relations with China.
As you will hear, Cleveland-born Randt, along with one of his more famous colleagues, is also a Cleveland Browns fan.
Read more and listen to Ambassador Clark Randt
Top of Page
---
Bill Bradfield
CEO
PerceptIS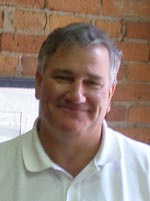 National IT companies have to be located on the Coasts. You can't find enough talent in the Great Lakes Region. You can't provide world class services from this area.
These are just a few of the myths that Bill Bradfield and his PerceptIS team are helping to dispel. PerceptIS is a young company but is growing in customers, revenues and employees from their headquarters in Cleveland, Ohio.
In this podcast, Bradfield talks about doing business in Cleveland, finding talented workers, and differences between Phoenix and Cleveland. He also talks about PerceptIS embracing Web 2.0 - because, "That's where our clients live."
Read more and listen to Bill Bradfield
Top of Page
---
Lou McMahon
Environmental Lawyer and Chairman
Ohio State Bar Association's Environmental Law Committee


In the Great Lakes region (home to 10% of the world's fresh water) we don't think about water that much - unless it's watching Michael Phelps swim.
We turn on the tap and a nice flow of clean water always comes out. But we are unique and fortunate in that regard.
Lou McMahon thinks about water all the time. Lou is an environmental lawyer who specializes in water issues.
In the first part of this 2-part interview, Lou explains the great value in the liquid gold to our North and why other areas of the country and world lust for it. He also lists the numerous natural and man-made threats to this precious resource and what we need to do about it.
Grab yourself a nice cold glass of H2O and take a listen.
Read more and listen to Lou McMahon
Top of Page
---
---
Gary Baney
Founder and CEO
Boundless Flight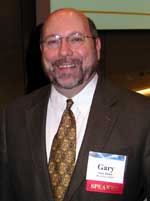 Project Management - Software as a Service - Green Initiative - Entrepreneurs - Immigration - China - you can't escape these topics in the business world today.
Gary Baney, CEO of Boundless Flight is involved in all these hot areas. In this podcast, Gary gives examples and some very frank opinions as to what we need to do to reach our potential as a region and as a nation.
Read more and listen to Gary Baney
Top of Page
---
Greg Hayes
Manager of Technical Solutions
Raxco Software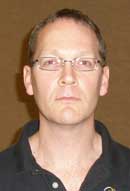 You may have heard terms like FAT, FAT32, NTFS, cluster size and partition and have glossed over them. File Allocation Tables sound like a "too-techie-let's-ignore-it" component of computing but they are the foundation of your hard drives functionality.
Greg Hayes of Raxco Software was a Microsoft MVP for Windows File Systems for 5 Years. He knows this stuff so that you can get by with glossing over it. If you want to learn more, take a listen to Greg in this podcast. It's a little more techie than some but worth the time.
Read more and listen to Greg Hayes
Top of Page
---
John Hill
CEO
Aztek


How many times have entrepreneurs heard that they need to:
Work on your business not in it,
Trust your key people and
Leave your comfort zone to grow
?
Those are the basis for countless business books and seminars. But it's much easier to read about then to put into practice.
It wasn't easy for Aztek CEO John Hill either. But by leaving his comfort zone - literally and figuratively - and with a not-so-subtle push from a key employee, John led Aztek to a spot where they can reach his vision of growth.
Not to mention a great view of the Flats, Lake and Browns Stadium.
Read more and listen to/watch John Hill
Top of Page
---
Natalie Leek-Nelson
President and CEO
Providence House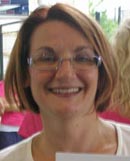 Providence House, Ohio's first licensed crisis nursery, offers emergency shelter to children newborn through five years old actively living in crisis. Since 1981, Providence House has provided quality, center-based, family focused residential care to over 5,000 infants and children in crisis.
Hear/watch how the Cleveland Indians Wives have stepped up to the plate for Providence House.
Read more and listen to/watch Natalie Leek-Nelson
Top of Page
---
Michael Gerber
Founder and Chairman
E-Myth Worldwide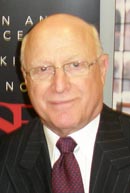 Michael Gerber wrote the business classic the E-Myth back in 1981. He updated it with The E-Myth Revisited: Why Most Small Businesses Don't Work and What To Do About It in 1995.
Gerber's focus is on the small business community and entrepreneurs and with over 6 million new businesses started each year in the US and 90% of them failing within 5 years, his help is obviously needed.
Read more and listen to Michael Gerber
Top of Page
---
Bill Walton
Basketball Hall of Fame
UCLA Bruins and NBA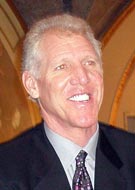 Any basketball fan knows the accomplishments of NBA Hall of Famer Bill Walton.
Big Red played center for John Wooden at UCLA compiling an NCAA record 88 consecutive game winning streak. Walton was the number one overall pick in the 1974 NBA Draft and won 2 championships as well as the NBA's Most Valuable Player in 1978.
I had to ask him about LeBron James but also about Austin Carr who, with his Notre Dame teammates played a big role in Walton's UCLA career.
Read more and listen to Bill Walton
Top of Page
---
Dr. Roger Quinn
Director of Biologically Inspired Robotics Lab
Case Western Reserve University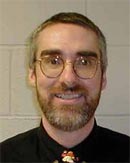 A few years ago, a merry band of adventurers from Bob and Dan's Excellent Adventures went to see the Robotic Roaches at Case Western Reserve University.
Case Biologist Dr. Roy Ritzmann showed us some live roaches and then the robots they were working on to emulate some of the motions and characteristics. Such robots can be used in search and rescue missions and other activities where it is dangerous or impractical or impossible to send a human.
It's amazing to see how the field has progressed in the last few years. At a demo at the Great Lakes Science Center, Dr Ritzmann's colleague Dr Roger Quinn told of the combined work of the world class biologists and engineers who came to Cleveland for a conference.
Read more and listen to Dr. Roger Quinn
Top of Page
---
Jane Hyun
President
Hyun & Associates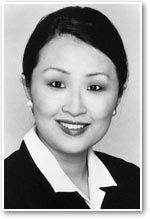 Jane Hyun is the author of Breaking the Bamboo Ceiling. The book suggests that Asian Americans are not reaching their full potential in the workplace.
In her City Club speech a few months ago, Jane Hyun talked about the rapid growth in Asia and what that would mean to the global economy. But her main focus was on getting people and companies to work better with Asians and Asian-Americans by increasing their cultural vocabulary and fluency.
Read more and listen to Jane Hyun
Top of Page
---
Robert X. Cringely
PC Historian, Author and TV Host
PBS


In the late 1970's, Cringely joined the Homebrew Computer Club and met Steve Jobs and Steve Wozniak. They invited him to join their new company, Apple.
This began Cringely's journey into the now-historic early days of the PC industry. His experiences at Apple (he created the Trash Can icon!) led to writing a column for InfoWorld, the book Accidental Empires and numerous PBS special on those early days.
Read more and listen to Robert X. Cringely
Top of Page
---
Anthony D. Williams
Co-author
Wikinomics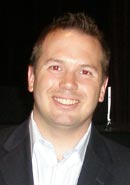 Wikinomics was a first introduction for many to the world of Web 2.0. Williams spoke at a tech event at CWRU on Wikinomics and the Future of Education.
It's fascinating to see Web 2.0 brought into a variety of disciplines such as education. When Case Dean Barbara Snyder spoke she commented on the broadcasting of the event on SecondLife joking, "If I'm an avatar, I want final approval."
In this interview, I asked him a couple of the nagging questions about Web 2.0.
Read more and listen to the interview with Anthony D. Williams
Top of Page
---
Scot Rourke
CEO
OneCommunity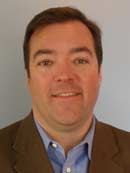 Northeast Ohio was named one of the 7 most intelligent communities in the world for 2008 based on the world-class One Community project. Gangnam District, Seoul, South Korea was ultimately named the Intelligent Community of the Year for 2008 but top 7 is not too shabby.
And the CEO of One Community, Scot Rourke, was named visionary of the year - an outstanding achievement which reflects well on OneCommunity, Cleveland and Northeast Ohio. In this podcast (with videos) you'll learn more about Scot and One Community. And hey, be proud, we are one of the 7 most intelligent communities in the world!
Read more and listen to the interview with Scot Rourke
Top of Page
---
Robert Bell
Executive Director
Intelligent Community Forum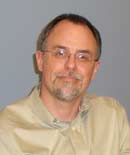 What is the global broadband economy and what does it mean for a region?
Robert Bell of the Intelligent Community Forum came to Cleveland recently to announce that Northeast Ohio is one of the 7 finalists for the 2008 Intelligent Community of the Year and to honor OneCommunity CEO Scot Rourke as its 2008 Intelligent Community Visionary of the Year.
In this 2-part podcast (with video), Mr. Bell discusses the opportunities and challenges that regions, such as those in the Great Lakes, face. With a rust belt mentality, and geography being almost irrelevant in the broadband economy, how do these communities adapt? And what happens if they don't?
Read more and listen to the interview with Robert Bell
Top of Page
---
Carly Fiorina
Victory Chairman
Republican National Committee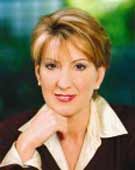 When Carly Fiorina was announced as the Victory Chairman of the Republican National Committee (RNC) last month it was a coup for the party. Fiorina is a well-known superstar in the business and technology world.
When she was CEO, or She-EO as some called her, at Hewlett-Packard, she was named 'The most powerful woman in business' by Fortune Magazine.
Her current role as Victory Chairman for the RNC and Senator McCain's campaign brought her to Ohio and the Great Lakes Geek show.
Read more on the interview with Carly Fiorina
Top of Page
---
Judi Feniger
Executive Director
Maltz Muzeum of Jewish Heritage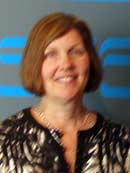 What's the only country that entered the 21st century with more trees than in the 20th century? Where was Instant Messaging Developed? Where are the most biotech startups per capita?
These are just some of the interesting bits you will learn from the exhibition Israel: Yesterday Today and Tomorrow at the Maltz Museum of Jewish Heritage.
Believe it or not, the state of Israel is turning 60 years old. While it may seem that the exhibit would be of interest to seniors who were around back in 1948 or just to Jewish people, Museum Executive Director Judi Feniger tells us that they worked hard to make it interesting for people of all ages, races and cultures.
Read more and listen to Judi Feniger
Top of Page
---
Bruce Hennes
Partner
Hennes Communications LLC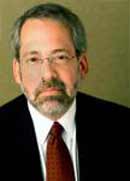 You can do everything right with your business but still have problems crop up. Who could predict a massive power outage (remember a few years ago?) or a storm on the East Coast causing your supplier to be shut down.
That's why you need to do some Business Continuity Planning. Part of that planning is to be prepared for Crisis Communications and that's where expert Bruce Hennes comes in.
In this podcast with Bruce, we'll learn a little about Business Continuity Planning and a term that was new to me - dark web site. Bruce gives his opinion on anonymous blogging and offers some advice when a word slips out that you wish hadn't.
Read more and listen to Bruce Hennes
Top of Page
---
Bob DiBiasio
VP of Public Relations
Cleveland Indians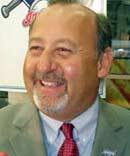 There's a lot going on at the newly named Progressive Field this year. Business people may be particularly interested in the new Champions Suite.
The suite has a great mid-field view and can accommodate up to 60 people. It has state of the art HD televisions, presentation equipment, comfy and workable furniture and, besides the view of the field, it's decorated to give off a successful vibe - with graphics from the Indians greatest teams. And the food and beverage in the suite goes way beyond hot dogs and peanuts.
Listen to Bob DiBiasio explain what's new for 2008 and watch some short videos of Bob and the new Tribe mascots.
Read, listen and watch more about the 2008 Cleveland Indians season
Top of Page
---
William Steele
Developer Evangelist
Microsoft Corporation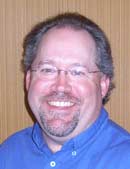 Developers Developers Developers. You don't have to be a programmer to know how much Microsoft values developers.
Videos of Microsoft CEO Steve Ballmer addressing a huge crowd of developers are everywhere on the Web. It demonstrates his and the companies passion for coders.
Developers will be pleased with the new release of Visual Studio 2008. It adds a lot to make developers more efficient and productive and provides tools to make every app "connected."
Listen in as Microsoft Developer Evangelist Bill Steele tells us what all the excitement is about with Visual Studio 2008. And for those of you who aren't programmers, he'll define some terms you may have wondered about - like Ajax and Silverlight.
Read more about Visual Studio 2008 and listen to Bill Steele
Top of Page
---
John H. Miller
Business Intelligence Expert
Microsoft Corporation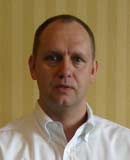 To many people, Microsoft means Windows and Office. But to IT professionals, developers and larger companies, Microsoft means back office products and developer tools for the enterprise.
That's why the launch of updates to 3 of the main back office products - Windows Server 2008, SQL Server 2008 and Visual Studio 2008 - is such a big deal. The Cleveland launch took place at the Key Marriot on Thursday March 13th. About 2,000 IT professionals, developers and business people attended the launch to learn more about these new releases.
These products are the backbone of many businesses. And the technology has evolved so that people who are more business adept than techie can use the tools. As you will hear in our first podcast, for example, SQL Server 2008 is important for that trendy business term - Business Intelligence.
Read more about the Launch and listen to John Miller
Top of Page
---
Bruce Hennes
Partner
Hennes Communications LLC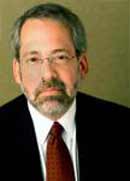 Since our first podcast with Crisis Communications expert Bruce Hennes, times have changed. Camera phones are ubiquitous, for example. Just ask Kramer/ Michael Richards.
That's why Bruce tells his clients to assume that everything is or will be out there for the public to view.
In this first of a new 2-part interview with Bruce, he explains the difference between PR and Crisis Communications. He'll give some advice about spinning the truth and why reporters have a different framework to work from then what we might expect.
And then he'll tell us how people can spend $21 million dollars on a state issue and get blown away 3-1 because they didn't understand the basics.
Read more and listen to Bruce Hennes
Top of Page
---
Dave Cowen
Manager, Public Affairs
The Lubrizol Corporation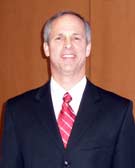 A green Chemical company? Isn't that an oxymoron?
You might not think of a chemical company as part of the green movement but the Lubrizol Corporation is working hard to be green.
They are also working on another business buzzword - sustainability.
In this podcast, Dave will introduce a few new terms and show how a behemoth chemical company can work toward sustainable relationships with its employees, community and environment.
Read more and listen to Dave Cowen
Top of Page
---
Suzanne J. Drake
Senior Marketing Manager
KeyBank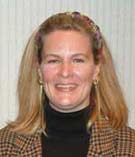 You think you have a crisis at work? How would you like to have been a new employee at Arthur Andersen when the proverbial stuff hit the fan?
Suzanne Drake started at Andersen working on marketing and communications 1 week before the firm was indicted.
You probably don't have to face crises like indictments, Enron and WorldCom but that doesn't make your company's problems any less important to you. Listen and learn about managing a business crisis from someone who has been there.
Read more and listen to Suzanne Drake
Top of Page
---
Tim Taylor
Retired News Anchor
Fox 8 News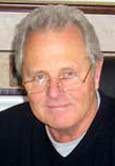 You know the face and the voice. But if you think that Tim Taylor is one of those pretty-boy talking heads that just read from a teleprompter, think again.
Tim was recently inducted into the Cleveland Press Club Hall of Fame and he deserves the honor. When Tim Taylor was a young reporter he was suddenly faced with world-changing stories: Sam Sheppard, Kent State, Apollo 13, Carl Stokes, the Hough Riots, the assassination of Martin Luther King and more.
This was before satellites and today's behemoth news industry. Listen to how a young man from Buckeye reported through amazing times - and how the news industry has changed.
Read more and listen to Tim Taylor
Top of Page
---
Madeline Manning-Mims
Olympic Champion honored by the Cleveland Cavaliers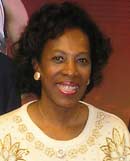 Madeline Manning-Mims was one of the first female American middle distance stars of world-class caliber.
She was recently honored by the Cleveland Cavaliers and told the Geek how she was inspired by Jesse Owens and Wilma Rudolph and how she was 'tricked' into the 800. She also talks about politics in the Olympics.
Read more and listen to Madeline Manning-Mims
Top of Page
---
SlingBox and SlingCatcher at 2008 CES
Brian Jaquet of SlingMedia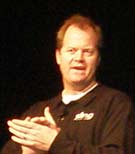 If you really like your sports, movies, TV shows and other items from the content cloud, Sling has a product for you. The classic SlingBox, the new SlingCatcher and the next release called the SlingBox Pro HD all allow you to easily watch your content when and where you want to.
Hear more in this podcast from the Wynn Hotel in Las Vegas at the 2008 Consumer Electronics Show.
You will also hear a great SlingBox story involving CWRU CIO Lev Gonick and the Cleveland Browns.
Read more and listen to Brian Jaquet of Sling Media
Top of Page
---
Robert Herbold on Bill Gates
Working with the Microsoft Founder

Bill Gates announced last week that he would be stepping down from day-to-day activities at Microsoft this year. His keynote address at the 2008 Consumer Electronics Show was his last.
We've all heard many tales about Bill Gates - the fast cars, how he supposedly didn't practice the best personal hygiene habits, how his temper would flare up to intimidating levels and so on. But is all that urban myth or a reality?
As Microsoft COO, Bob Herbold worked closely with Bill Gates and offers his own perspective on working with the man and the Microsoft culture.
Read more and listen to Robert Herbold
Top of Page
---
Michael C. DeAloia
Tech Czar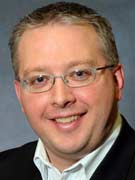 The last that many people heard from Michael DeAloia was that he left the position of Tech Czar of the City of Cleveland.
In this podcast we learn why he left, what he's doing now and about his new venture with GreatLakesGeek.Com.
Oh yes. You can still call him the Tech Czar.
Read more and listen to Tech Czar Michael DeAloia
Top of Page
---
Robert Herbold
Former COO
Microsoft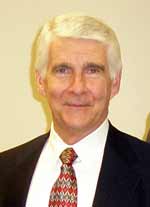 After 26 successful years at Procter & Gamble and, more recently, 8 years as COO of Microsoft, you would think that Robert Herbold would be a likely candidate to be Seduced by Success, the title of his latest book.
In this podcast, Bob Herbold explains how strategy can surpass timing and luck in business.
He also questions the proprietary nature of Apple and their iPod and tells what is in Steve Jobs' blood.
Read more and listen to Robert Herbold
Top of Page
---
Arun Gandhi
Founder, M.K. Gandhi Institute for Non-Violence
Grandson, Mohandas Mahatma Gandhi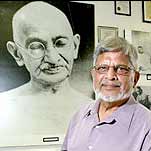 Arun Gandhi is a grandson of Mohandas Mahatma Gandhi. He lived with his grandfather for 18 months starting in 1946 and learned many valuable lessons.
At a presentation called The Meteoric Rise of India, Arun Gandhi shared stories about his famous grandfather and told of a lesson he learned after a John Wayne double feature.
Read more and listen to two stories from Gandhi
Top of Page
---
Bill Jelen
Mr. Excel
www.MrExcel.com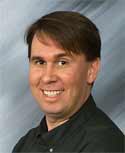 Tips and Tricks. We all want to learn the secrets to save us time and effort.
In this podcast, Mr. Excel Bill Jelen offers up 2 of his favorite Excel tips and tells about a free resource with an archive of almost a quarter million Excel questions and answers.

Read more and listen to Mr. Excel Bill Jelen

Top of Page


---
Brian Gorbett
Senior Technology Specialist
Microsoft

Does this scenario sound familiar? You have high-speed Internet access at your house. You also have 2 or more PCs at the house and you'd like to share music, movies, pictures and other files.
You also wish you didn't have to worry about backing up the PCs and wish there was some way you could access your important files securely over the Internet from anywhere in the world.
There are millions of homes that fit this scenario. Microsoft has a new product developed just for this case. It's called Windows Home Server and as our guest Brian Gorbett says you don't need to be a techie to install or run it.
Read More and Listen to Brian Gorbett
Top of Page
---
Louis Stokes
Former Congressman
United States House of Representatives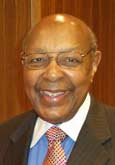 From his landmark Supreme Court legal case to his long and distinguished career as a US Congressman, many know about Louis Stokes and his brother Carl Stokes, the first black mayor of a major city in the US. >
You may not know how a pair of brothers from the projects of Cleveland could attain such success.
In this interview, we tap into the decades of experience and wisdom from Congressman Stokes and learn his thoughts about recent history, Cleveland, the region and what he would tell young people.
Read More and Listen to Louis Stokes
Top of Page
---
Michael Heaton
Minister of Culture
Cleveland Plain Dealer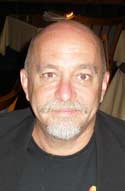 You may know him as the Minister of Culture in the Plain Dealer. Maybe you know him as former Brown's Beat reporter Chuck Heaton's son or TV star Patricia Heaton's brother.
But once you read Michael Heaton's new book, Truth and Justice for Fun and Profit, you will know Michael Heaton in a new way.
In this interview, Michael Heaton discusses some of the wide and wild variety of characters he wrote about and some of the riveting stories that he covered.
You will hear his thoughts about modern day journalism, blogs and the future of newspapers and the state of Cleveland.
And how some very expensive beers led to his friendship with Joe Esterhas who wrote the forward to the book.
Read More and Listen to the Minister of Culture
Top of Page
---
Cathy Horton Panzica
Principal
Beta Strategy Group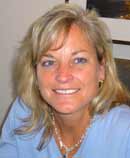 Mentors can be extremely valuable to a business person.
Getting a chance to talk to and learn from someone who has already done it - and done it well - can be gold.
There are more men available to be mentors than women. Should a woman look for a male mentor? Should a man look for a woman mentor?
Cathy Horton tells us.
Read More and Listen to Ask Cathy
Top of Page
---
Chris Coburn
Executive Director
Cleveland Clinic Foundation Innovations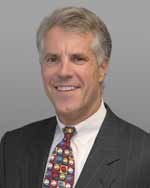 With an aging population that wants to not only live longer but live healthier, health has become a key growth industry. The Great Lakes Region, and Cleveland in particular, are fortunate to have some of the best facilities and physicians in the world in our own backyard.
Each year, Cleveland Clinic hosts a Medical Innovation Summit and the 2007 summit was special. Not because talk show host Larry King and a slew of other media bigwigs participated. But because the focus was on Cardiovascular Technology - the State of the Heart.
Cleveland Clinic just received its 13th consecutive # 1 ranking from US News & Word Report for heart care.
In this interview the director of Cleveland Clinic Innovations, Chris Coburn, speaks about some of the highlights of the summit, the amazing medical breakthroughs that are being developed and a new $250 million Global Cardiovascular Innovation Center.
Read more and listen to Chris Coburn
Top of Page
---
John Hill
CEO
Aztek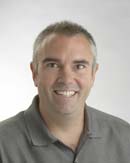 Ten years can be an eternity in the Internet age. Ten years ago, Google didn't even exist and Comdex attracted 225,000 attendees. So for a technology firm to last and grow through all the changes that 10 years can bring, it's a real achievement.
John Hill started Aztek 10 years ago and has learned a lot in this past decade. Among his first lessons learned were to treat his employees well and to treat his clients well.
In this podcast you'll hear more about what John has learned these past 10 years - including his claim that that "the web developer position does not exist."

Read more and listen to John Hill

Top of Page


---
Bill Jelen
Mr. Excel
www.MrExcel.com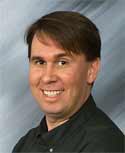 Ask an experienced Excel user for a list of the most powerful and valuable features of Excel and the Pivot Table will undoubtedly be on the list.
Power Users have come to rely on the tool that can turn 50,000 rows of data into a comprehensive one-page summary with just 6 mouse clicks.
Hear more about Pivot Tables and Visual Basic for Applications (VBA) from the ultimate Excel Power User, Bill Jelen - Mr. Excel.

Read more and listen to Mr. Excel Bill Jelen

Top of Page


---
Cathy Horton Panzica
Principal
Beta Strategy Group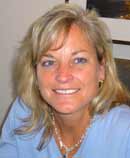 Business ethics. Some would say that term is an oxymoron.
The recent public exposure of business malpractice - from the unethical to the criminal - has drawn attention to the some of the cut-throat practices in the business world.
How does someone balance their own personal sense of ethics with such behavior at work?
Let's Ask Cathy.
Read More and Listen to Ask Cathy
Top of Page
---
Kirk Neiswander
Founder & President
The Entrepreneurs EDGE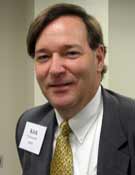 The Great Lakes Region has a plethora of organizations to help businesses and entrepreneurs. It's hard to keep track of them all.
The ones that are most valuable focus on a particular business segment. The Entrepreneurs EDGE specializes in middle market companies. Their focus is on starting or growing companies that have the potential to sell outside the region and bring dollars in.
In this interview, Kirk Nieswander explains what makes Edge different and the programs they have in place to build those businesses.

Read more and listen to Kirk Neiswander

Top of Page


---
Bill Jelen
Mr. Excel
www.MrExcel.com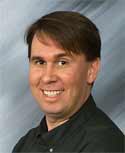 Reggie Jackson is known as Mr. October for his prodigious feats on the baseball diamond during crunch time - October. Bill Jelen is known as Mr. Excel for his knowledge about and passion for spreadsheets - particularly Microsoft Excel.
In this series of podcasts, Mr. Excel will take us through the history of the spreadsheet, talk about popular and powerful Excel features and weigh in on the new version of Excel in Office 2007. And he'll share some of his favorite tips.

Read more and listen to Mr. Excel Bill Jelen

Top of Page


---
Cathy Horton Panzica
Principal
Beta Strategy Group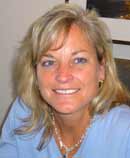 We've all heard the characteristics that make up a good business leader - a dominant personality, forceful and swift decision making, powerful, almost aggressive, behavior and so on.
But does that hold true for women as well as men? Cathy Horton Panzica tells us in this edition of Ask Cathy.
Read More and Listen to Ask Cathy
Top of Page
---
Joe Cimperman
Ward 13
Cleveland City Council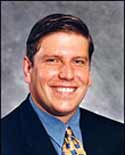 As business people, we sometimes dismiss the arts community as fluff - not the hard asset that it really is. Cleveland Councilman Joe Cimperman has been ahead of the curve in understanding that art and culture should be intertwined in the business districts.
Whether it's the resurgence of Tremont, due in large part to the Tremont Arts Walk or the community arts corridor in the St. Clair-Superior neighborhood, art helps revitalize an area. As Cimperman says, "People don't want to live in a place that's boring."
Councilman Cimperman's attitude toward the city certainly isn't boring - and his enthusiasm breaks free as he ends this short interview by bursting into song. You've been warned.
Read More and Listen to Joe Cimperman
Top of Page
---
Gene Longo
Senior Manager, US Field Operations
Cisco Networking Academy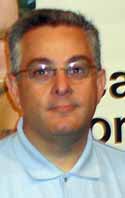 John Chambers, CEO of Cisco Systems said, "The two great equalizers in life are the Internet and education."
Though the Internet and Tech worlds have changed, one thing that seems constant is the increasing demand for skilled tech talent and an insufficient supply - especially in the Great Lakes Region.
In this interview, Gene Longo of Cisco Networking Academy tells us what they are doing to populate that pipeline with skilled talent.
Gene was in Cleveland for the Cisco Networking Academy Conference which attracted instructors from all over to learn more about this ambitious and productive program.
Oh yeah, President Bush was speaking just down the hall too.
Read More and Listen to Gene Longo
Top of Page
---
Len Pagon
President & CEO
Brulant, Inc.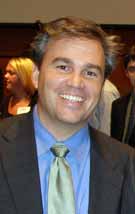 Len started his company in 1989 at the age of 23. He has gone through a lot of changes in that time - as the industry has changed dramatically. Today, Brulant is one of the leading interactive marketing and technology firms in the nation with amazing growth, including 100% in 2006.
In this series of podcasts with Len we will hear about the early days and the history of the company and how as Len says, "Tough times makes tough companies."

More with Len Pagon of Brulant

Top of Page


---
Paul Stork
SharePoint Expert
Mindsharp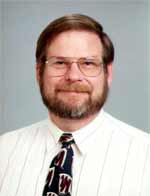 Sometimes the techie buzzwords can get in the way of learning about a really useful business tool.

Microsoft Sharepoint might be just the tool your business needs so we asked Sharepoint expert Paul Stork for some business scenarios, in non-techie terms, that would benefit from the software.

Click for an interview with Paul Stork and more on SharePoint

Top of Page


---
Jeff Heinen
CEO
Heinen's Fine Foods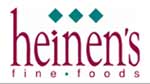 You can compete in business in one of 3 ways: Operational Efficiency, Product Leadership and Customer Service.

In a competitive market such as grocery stores, you need more than low prices to compete and succeed.

Jeff Heinen, CEO of Heinen's Fine Foods tells us how any business can compete and in what areas.

Click forJeff Heinen Podcast and more on Heinen's and business competition.

Top of Page


---
Louis Licata
Chairman
COSE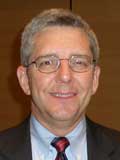 NEOSA has undergone some changes in the last few years as it has become the technology arm of COSE. It's good to see some of the best NEOSA efforts coming back - such as the Best of Tech Awards.

In these 2 interviews, we learn more about the Awards and the future plans of NEOSA straight from the top - Lou Licata, chairman of COSE and Brad Nellis, Director of NEOSA.

4,753 KB

3:22

Click here for more and to listen to the show.

Top of Page


---
Kristy Amy
President
OnMark Solutions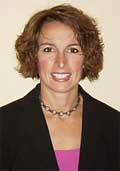 There's an old marketing adage - If you haven't communicated with your customer in the last 90 days then they are not your customer anymore.

There's really no excuse in the Internet age to not have an effective communication strategy with your customers and prospects.

In this interview, Kristy Amy of OnMark Solutions offers us some advice with e-mail marketing including Subject Lines, testing for different e-mail clients, metrics and analytics and more.

9,052 KB

6:26

Click here for more and to listen to the show.

Top of Page


---
Dan Rose
Partner
Precision Dialogue

Online Marketing is an extremely powerful and cost-effective way to build and retain business. If you know how to do it right. Dan Rose's vision at Precision Dialogue is to "do online marketing right."

You may remember Dan as a co-founder of Vantage One. Over the years, Dan has built up an expertise in online marketing.

In this interview, Dan shares some strategies on this important business function. He talks about segmentation, niches, what to do with all the data you collect and offers a link for visitors to download free educational whitepapers.

10,299 KB

7:19

Click here to see photos and listen to the show.

Top of Page


---
Brad Kleinman
Associate Director,Key Entrepreneur Development Center
TriC Corporate College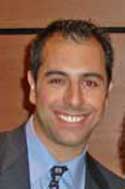 When you combine the importance of marketing with the cutting edge and powerful tools that the Internet offers, you get eMarketing.

Brad Kleinman was the visionary behind the first annual eMarketing for Entrepreneurs Conference.

One of the interesting parts of the conference was how they used the eMarketing tools and techniques that were taught throughout the conference - eMail marketing, podcasts, RSS, blogs, search engine optimization, on-line surveys, mobile marketing and other eTools - to sell out the conference.

6,104 KB

6:30

Click here to see photos and listen to the show.

Top of Page


---
Edward Chiles
SE Manager
Altiris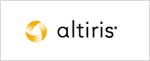 How would you like to leave your office tonight and when you came in tomorrow morning hundreds of your Windows XP or 2000 or 98 PCs were migrated to Windows Vista? And all your familiar icons, favorites, applications, printers set up - were still there.

Sound like a dream? Altiris, now part of Symantec, provides just that service. They will do a premigration readiness assessment and turn a potentially huge migration headache into a smooth process. If you have a lot of Windows PCs and are dreading a lengthy, costly migration, here's a solution for you.

4,375 KB

4:39

Click here to listen to the show.

Top of Page


---
Steven C. Hartman
Founder & Owner
The Contessa Gallery

What does Art have to do with Business and Technology? More than you may think.

Art also plays a large role in how a community is perceived by its residents and the rest of the world. Steve Hartman left a successful career in Finance to follow his passion for art and established The Contessa Gallery.

Steve understands what art can mean to a city and his sponsorship of the Louise Bourgeois "Spiders" sculptures in Cleveland is a testament to that.

April 13, 2007

8,306 KB

8:51

Click here to read more and listen.

Top of Page


---
Bob Feller
Baseball Hall of Famer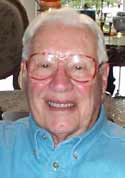 Hall of Famer Bob Feller is arguably the greatest right handed pitcher in the history of major league baseball. He holds a ton of records and what is more impressive, he gave up several prime years of his career to serve in the military during World War II.

In this quick Opening Day preview we'll hear from Rapid Robert about Heritage Park and the city of Cleveland, we'll talk to a couple of the guys responsible for the construction of Heritage Park and we'll hear from the Indians' Bob Dibiasio who tells us about some business person's specials you won't want to miss and more.

March 29, 2007

9,998 KB

7:06

Click here to read more and listen.

Top of Page


---
Birch Bayh
US Senator
D-IN 1963-1981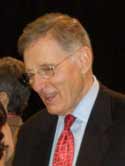 Is it fair to have high school girl's teams play at 4PM while the boys play at 7PM? Should the sports programs that bring in the most money get new uniforms more often?

These and other issues fall under Title IX of the Education Act of 1972. With the NCAA Women's' Final Four being held in Cleveland, legal scholars and policy makers gathered to discuss the 35 years of Title IX.

Senator Birch Bayh was a co-author of the legislation and a driving force behind it. The Great Lakes Geek caught up with him at the Billie Jean King speech at the Wolstein Center (text and photos here) and the Senator explains why Title IX was and is important to him.

March 30, 2007 Interview

3,801 KB

4:03

Click here to read more and listen.

Top of Page


---
Jill Mason-Miller
President
Innovision Strategies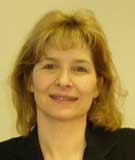 He could sell a refrigerator to an Eskimo. She could sell you the Brooklyn Bridge and make you glad you bought it.

We all know the type of superstar, maverick salesperson who was "born with" the personality to close the big deals. But that maverick might not be the best fit for your company's sales approach.

Jill Mason-Miller of Innovision Strategies explains that sales is a process, not a person - even a superstar.

March 21, 2007 Interview

10,565 KB

7:30

Click here to read more and listen.

Top of Page


---
David Raimondo & Dan Goldstein
Marketing Manager & Developer
Acoustica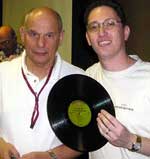 Many of us accumulated stacks of vinyl LPs over the years, not to mention audio cassettes and even 8-track tapes. But we may not even have a turntable hooked up to our stereo anymore. Some of you younger readers are asking "LP? 8-track? Stereo? What's he talking about?"

Now we listen to our music in digital format - CD or mp3 or Internet stream - but something digital. Acoustica has a great product that lets you import all that old vinyl and tape into digital format for CDs or mp3 players. It removes those annoying pops, clicks and hiss so you can listen to your old favorites again.

As you will hear, it's easy to use for newbies but audiophiles can get in there and tweak settings if they so choose.

CES 2007 Interview

11,865 KB

8:26

Click here to read more and listen.

Top of Page


---
Kevin Gough
Google@Work Team
Google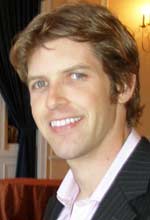 Everybody knows Google. The word has become part of our culture's vocabulary. Most people know it as the giant Internet search engine.

But Google also has a slew of technology that can be ported to businesses, large and small, for in-house intranet searching, collaboration and visualization technology.

Kevin Gough is part of the Google team that is, as he said, "barnstorming" the country to let people know that while Google has great consumer benefits, they offer business solutions as well.

And no, he didn't give me any stock options.

March 6, 2007 Interview

11,069 KB

7:52

Click here to read more and listen.

Top of Page


---
Mike Scott
Support Guru
D-Link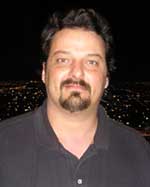 As networks become more essential in the small office and in the home, you need fast, secure and easy-to-use hardware. I've used D-Link products for years for exactly those reasons.

Three of the new products I like were being show at the Consumer Electronics Show. In this interview, D-Link's Mike Scott tells us about these components that will enhance your home/small office network without requiring you to take classes and read manuals.

January CES 2007 Interview

3,464 KB

3:41

Click here to read more and listen.

Top of Page


---
Elliot B. Ross
Co-Founder
The MFL Group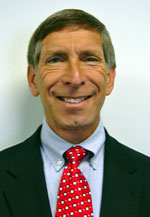 Elliot B. Ross, co-founder of The MFL Group, was previously head of McKinsey & Company's worldwide marketing practice.

During his 15-year tenure at that firm, he became its thought leader in proactive pricing management, authoring articles in several journals, including the Harvard Business Review.

In this interview, Mr. Ross explains List Prices and why you should avoid them in your business.

February 10, 2007 Interview

4,638 KB

3:17

Click here to read more and listen.

Top of Page


---
Scott Shutter
Division Brand Manager of AMD's Mobile Division
Live from CES in Las Vegas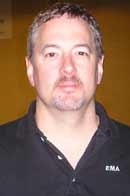 AMD and Intel have been competing for years on CPUs and other technology - all to the benefit of the industry and consumers.
In this interview Scott Shutter, Division Brand Manager of AMD's Mobile Division, tells the Great Lakes Geek about the ATI acquisition, Windows Vista and about a combination CPU/GPU in the works.
You will also hear about the mobile world - how mobile PCs compare to desktops and what users are looking for and how AMD is meeting those needs.
Read more and listen to this show
---
Robin Roberts
Good Morning America Anchor




The Greater Cleveland Sports Awards were created in 2000 by the Greater Cleveland Sports Commission as its annual fundraising event. It is the biggest sports show in Northeast Ohio, honoring the best and brightest in the area's amateur and professional sports.

Good Morning America Anchor Robin Roberts emceed the event held in the Renaissance Hotel Grand Ballroom.

Listen to what Robin has to say about women's athletics

January 29, 2007 Interview

1,370 KB

1:27

Click here to read more and listen.

Top of Page


---
Matt Hester
Microsoft Across America
Windows Vista Launch in Cleveland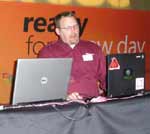 Microsoft Windows Vista is being launched around the country and world. The tour hit Cleveland on January 23rd at the Renaissance Hotel to an SRO/waiting list crowd.
There are so many new and improved features in Windows Vista - many of which, like the Aero Interface, have been written about extensively.
So the Great Lakes Geek grabbed Microsoft Across America presenter extraordinaire Matt Hester in between presentations and they talked about their Top 3 favorite new features in the new OS that maybe haven't received as much press as some of the others.
Read more and listen to this show
---
Live from the Consumer Electronics Show 2007
Various Products from Las Vegas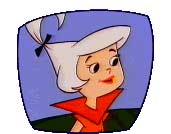 See photos and listen to interviews about the latest and greatest products being shown at the Consumer Electronics Show in Las Vegas.
Lots of gadgets and cool geek toys for sure but also some interesting products that can impact your business and the industry.
Read more and see the available shows
---
Chris Coburn
Executive Director
Cleveland Clinic Foundation Innovations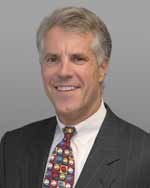 CCF Innovations is the Cleveland Clinic's technology commercialization arm with a mission to "benefit the sick through the broad and rapid deployment of Cleveland Clinic technology."

Chris Coburn leads CCF Innovations and has overseen the creation of hundreds of new inventions and about 20 new companies in the last 4 and ½ years.

In this interview, Chris talks about the Clinic and about that ubiquitous buzzword "innovation" from the CCFI perspective. He gives us a look inside this years Medical Summit and speakers, including the Top Ten Innovations of 2006, and a preview of the 2007 Summit which will feature a strong suit of the Cleveland Clinic - Cardiovascular.

Chris, a passionate bicyclist, also talks about what he learned from a Tour de France cyclist at the Summit.

December 7, 2006 Interview

11,545 KB

12:18

Click here to read more and listen to the show.

Top of Page


---
Jack Kahl
Entrepreneur and Former Owner and CEO
Manco, Inc.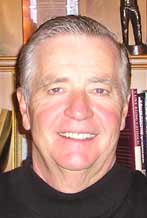 Entrepreneur Jack Kahl took a commodity tape business and turned it into a multi-million dollar, best-of-breed company. Along the way he learned valuable lessons about business - and people.

Jack's story is truly a David vs. Goliath tale as tiny Manco matched its "Duck Tape" against the giants at 3M and other competitors.

Conversations with Kahl is a new feature on GreatLakesGeek.com where Jack will share some of the lessons he learned in his rise to the top, recall stories with business legend Sam Walton and others and give advice to current and future entrepreneurs.

November 30, 2006 Interview

Click here to read more and listen to the show.

Top of Page


---
Kristen Kaleal
Fashion and Style Expert
Kristen Kaleal Image Design and ClevelandWomen.com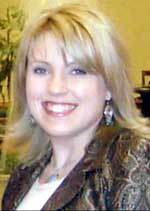 What are you wearing?

No, it's not one of those creepy late night calls. What you wear can drastically influence how people perceive you and how far you go in the business world.

It may not be fair but appearance does matter and all those clichés like "You never have a 2nd chance to make a first impression" or "Dress for the job you want, not the job you have" - are actually true.

Men in general are less astute in the style and fashion world so in this interview, Kristen answers some nagging business fashion questions and offers advice for the fashion-challenged.

November 15, 2006 Interview

8,832 KB

9:25

Click here to read more and listen to the show.

Top of Page


---
Miles J. Jones MD
Medical Director
Net Doctor International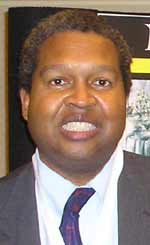 One Mississippi, two Mississippi, … 17 Mississippi. Stop! That's the amount of time you have to tell your doctor your problems in an average office visit.

Health Care is a huge industry. When you combine our increased demand for health care with the efficiencies of the Internet, you can see how On-line Health Care is going to be a large part of it.

I spoke to an early adopter of online health care at the Cleveland Clinic 2006 Medical Innovation Summit and in this interview, we learn a lot about on-line health care and why the medical establishment doesn't like it.


November 7, 2006 Interview

9,772 KB

10:25

Click here to read more and listen to the show.

Top of Page


---
Jan Limpach
SEO Expert/Search Engine Jockey
Keyphrase Marketing


100, 301, 302, 404 - Hike! No these aren't football signals. These numbers are important to your website though. It isn't enough that the tech world is loaded with buzzwords and acronyms - we have to throw numbers into the mix to confuse people even more.

In this interview, we get the scoop on these numbers, and what they mean to your web design, from SEO guru Jan Limpach.


October 24, 2006 Interview

4,288 KB

4:34

Click here to read more and listen to the show.

Top of Page


---
Paul Stork
Sharepoint Expert
Don't Pa...Panic Software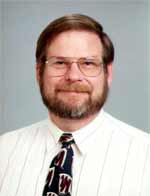 Collaboration is one of the big buzzwords in the industry. There's also a lot of buzz about Microsoft Sharepoint - a tool for working collaboratively. Unfortunately, there's also a lot of confusion about the product.

In this interview, Paul gives the basics of Sharepoint - Sharepoint 101 - telling us 3 words that describe the product. Paul also quotes Spiderman as he looks at some end user issues with the product.


October 20, 2006 Interview

9,341 KB

9:57

Click here to read more and listen to the show.

Top of Page


---
Michael Gray
VOIP Expert
Ohio.net (Bright.net)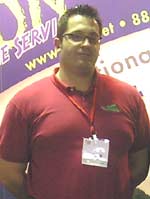 Voice over Internet Protocol offers many advantages - more features, mobility and expandability and 30-45% cost savings over standard phone systems - but there are also concerns regarding reliability, 911 service and quality.

In this interview, Mike gives us the basics of VOIP - and tells about those funky Ohio.net cows.


October 12, 2006 Interview

5,837 KB

6:13

Click here to read more and listen to the show.

Top of Page


---
Debbie Christofferson
President
Sapphire-Security Services LLC
Debbie's background includes twenty years of Fortune 500 experience as an IT and enterprise IT security manager with Intel Corporation, across the US, Europe, and Greater Asia.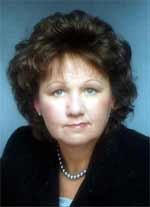 In 2001, she left Intel and started her own business, Sapphire-Security Services LLC, focused on security strategy and management.
In this interview,Debbie tells us how security concerns have changed over the last 25 years.
She explains the opportunity in security careers and discuss certifications, strategies and women in IT and security careers.
September 29, 2006 Interview

9,703 KB

10:20

Click here to read more and listen to the show.

Top of Page


---
Gary Baney
Founder and CEO
Boundless Flight Inc.
Gary Baney has had a distinguished career in IT as an award-winning (Top 100) CIO, an IT Professor at a major university and now Founder and CEO of his own company.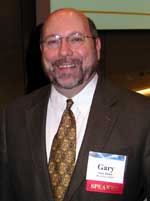 He is a Risk Taker and a Change Agent and you may very well be uncomfortable listening to some of the blunt ideas that Gary espouses in this interview. And that's fine with him.

He knows that a company or city has to move out of their comfort zone and go beyond good and work towards great. Just as we need to not only forgive but encourage risk takers who have had some failures, we need to break free from the "mediocre mentality" to compete in a global and virtual economy.

In this interview you will hear Gary's ideas about business, academia, Cleveland, China and more. And he'll tell you about a new technology concerning the tokenization of thoughts as opposed to using words that would make business independent of language.

September 10, 2006 Interview

15,237 KB

16:15

Click here to read more and listen to the show.

Top of Page


---
John B. Lane
VP of Operations
The Winking Lizard
How does a helicopter test pilot and vodka tonic drinker go on to become a restauranteur with 1000 employees and the leader of a World Tour of Beer?


In the competitive world of food service, John Lane and the Winking Lizard crew have steadily grown to 12 locations and 1000 employees.

It's not all beer, chicken and ribs for John Lane. Listen for some useful business advice including how to adapt, like a lizard, to your business environment.

August 23, 2006 Interview

12,208 KB

13:01

Click here to read more and listen to the show.

Top of Page


---
Jim Louderback
Editor
PC Magazine
Jim Louderback is an Alpha Geek. He gets to see and play with the latest and coolest technology months before the rest of us even hear about it.



From the birth of the PC to just a few years back, the PC was the undisputed center of the computing world. But lately the PC is just another component in our connected tech lifestyle.
In this interview, Jim tells about the updates, some cool new stuff and how tech is pervasive in our real world.
August 17, 2006 Interview

9,423 KB

10:03

Click here to read more and listen to the show.

Top of Page


---
Bruce Hennes
Crisis Communications Expert
Hennes Communications LLC
Knock Knock. It's the TV news investigative team at the door shoving a camera in your face.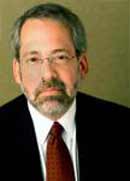 Crises in business are inevitable. Do you know what to do when things go wrong and the media is waiting for you?
Bruce Hennes does.
In this interview, Bruce Hennes gives expert advice and examples on dealing with those inevitable crises.
August 8, 2006 Interview

11,700 KB

12:28

Click here to read more and listen to the show.

Top of Page


---
Matt Hester
TechNet Presenter
Microsoft Across America
Where is that file?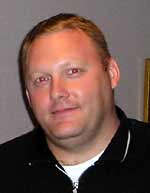 The Great Lakes Geek's first hard drive was a whopping 5MB in size. Now 250 GB drives are common and inexpensive. The trick today is to be able to quickly and easily access the information you need from all that data.
In this show, Matt Hester tells us about the free Windows Desktop Search that lets you search your drive(s) as easily as you search the Internet.
You'll also learn about some free resources and Matt's favorite tech movie.
August 1, 2006 Interview

15,818 KB

13:40

Click here to read more and listen to the show.

Top of Page


---
Bob Coppedge
Independent Consultant
SQL Server SIG Leader
Geeks Love Databases. That's not a bumper sticker, it's a fact.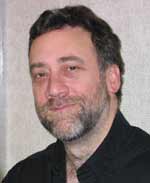 Capturing and storing data is not enough. The rewards come from the Business Intelligence (BI) that your company can gather from strategic queries and reports from your data store.
In this interview, Bob tells us when, why and how to migrate from Access to SQL Server and explains the BI features of an enterprise solution.


July 26, 2006 Interview

15,268 KB

16:17

Click here to read more and listen to the show.

Top of Page


---
Dan McMillan
Teacher and Tech Guru
Cleveland's Glenville High School
A lot of people would think it's a hopeless task to try and teach technical skills, even server level stuff, to inner city high school students.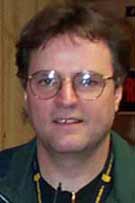 But Dan McMillan from Glenville High School and other dedicated people like him have proven those doubters to be wrong.
The numerous success stories of these kids, when given a chance to succeed and the expectation to succeed, testify to that.
In this interview, Dan talks about how and why he does it and shares some success stories.


June 17, 2006 Interview

8,641 KB

9:12

Click here to read more and listen to the show.

Top of Page


---
Thomas Mulready
Founder
CoolCleveland
Can a city be cool? Thomas Mulready, founder of CoolCleveland, thinks so.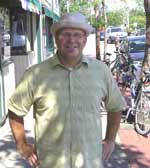 He didn't set out to make Cleveland cool - just to reveal some of the coolness that is already there. And he has 30,000 passionate weekly subscribers to back him up.
In 2005 Mulready co-founded the Cleveland Ingenuity fest and 75,000 people showed up. In 2006 it's even bigger and better.
In this interview, Thomas talks about what's cool, why Cleveland is cool, the Ingenuity Fest, CoolCleveland e-news and even some cool Cleveland music.
July 6, 2006 Interview

16,981 KB

18:06

Click here to read more and listen to the show.

Top of Page


---
Dumont Gerken Owen
Program Director, ClevelandIntern.net
The Northeast Ohio Council on Higher Education
With 25 colleges and universities on 32 campuses in Northeast Ohio and an annual budget of $2.2 billion, higher education is a major industry that often goes unnoticed.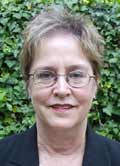 The Northeast Ohio Council on Higher Education has a variety of programs for both students and businesses.
From internship programs to opportunities to reach the $300 million that the students spend each year, it's time to tap into this market to grow your business and the community.
In this interview, Dumont Owen explains this large local industry and describes various resources and opportunities to help you benefit from it.
June 27, 2006 Interview

13,841 KB

14:45

Click here to read more and listen to the show.

Top of Page


---
Mark Geyman
Founder & Owner, OhioBiz.com
So you want to find out some information about an Ohio business. You go to Google or MSN or Yahoo and start searching. But there's a better and easier way.

Using a local web directory called OhioBiz.com, you can quickly and easily search over 50,000 Ohio businesses by Zip Code or SIC code or other useful business criteria.
In this interview, Mark tells us how and why OhioBiz got started and why, if you are an Ohio business or want to do business with an Ohio business, the OhioBiz database is a great place to start.
June 23, 2006 Interview

14,572 KB

15:32

Click here to read more and listen to the show.

Top of Page


---
Paul Stork
Live from Tech-Ed in Boston
What's the next big thing in the Software world?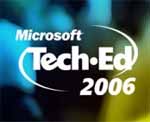 With more than 12,000 customers, partners, journalists, industry analysts, and Microsoft staff converging on Boston for Tech·Ed, Microsoft's largest annual customer conference for IT Pros and developers from around the world, you may be able to get an idea.
Paul Stork, who worked on one of the labs at Tech-Ed and called in from Boston, gives a feel for the show and what the most popular tracks were.
Maybe one of those will be the next big thing.
June 16, 2006 Interview

6,900 KB

7:21

Click here to read more and listen to the show.

Top of Page


---
David M. Perry
Global Director of Education, Trend Micro
Viruses, Trojans, worms, spam, spyware, rootkits, phishing, pharming and on and on.
The malware industry has come a long way from the (mostly) harmless viruses of the early PC days when hackers showed their programming skills.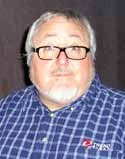 International virus expert David Perry has been involved in malware since the first PC viruses were created. He worked at Norton on Norton Antivirus and at McAfee and now is at Trend Micro, which offers solutions primarily for the enterprise.
In this interview, David tells the Great Lakes Geek how most malware is the product of organized crime - and what can be done about it.
June 2, 2006 Interview

13,369 KB

14:15

Click here to read more and listen to the show.

Top of Page


---
Rebecca Morgan
President of Fulcrum ConsultingWorks, Inc.
The Rust Belt. Cheap overseas labor. Unions. Lack of skilled workers. Environmental regulations. China.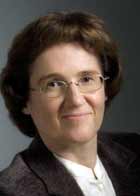 You would think that manufacturing is merely a part of the history of Cleveland and other cities in the Great Lakes region. Certainly not part of our future.
Listen to her advice as to how Northeast Ohio and the Great Lakes region can again be that "somebody".



Click here to read more and listen to the show.

Top of Page


---
Kris Koch
President of Num Num World Music Inc.
Still listening to Classic Rock? Turned off by the profanity and misogyny in Hip Hop?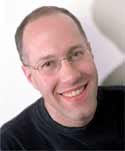 Kris Koch of Num Num World Music suggests that we broaden our horizons and try listening to some different kinds of music.

In this interview, Kris gives the Geek suggestions for music in the office, while exercising and even some music for kids that may not drive adults crazy. And the Geek comes back with some picks of his own.




Click here to read more and listen to the show.

Top of Page


---
Paul Mackowick
Regional Sales Director of TeaLeaf Technology
Aaargh! Why did all those visitors abandon our web site without completing the transaction? We tested and re-tested and know there aren't any errors.


The web analytics software is showing lots of hits but we aren't getting conversions. What's going on?

TeaLeaf Technology is a California based company that offers a solution to let you "view" the http traffic so you can see when and why a visitor baled on the site.

In this March 23, 2006 Interview (5,394 KB - 5:45), Paul Mackowick explains how TeaLeaf is like Tivo for your website.

Click here to listen to the show.

Top of Page


---
Steve Potash
CEO of OverDrive
Steve Potash is CEO of OverDrive, Inc., a leading provider of enterprise Digital Rights Management (DRM) and associated digital media solutions enabling the management and distribution of premium digital content over global networks.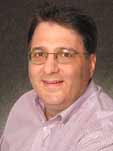 OverDrive's web-based services enable the secure distribution of eBooks, digital audio books, and other digital media throughout multiple channels.
In this interview, Steve explains DRM and the various options for accessing digital content - whether it is text, audio or video.


Click here to read more and listen to the show.

Top of Page


---
Connie Atkins
Executive Director of CAAO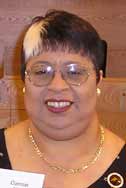 Connie Atkins is the Executive Director of the Consortium of African American Organizations (CAAO).
In this interview, Connie tells where CAAO has been and where it is going now that it is 5 years old.
She also descibes how black people were "trained in the 60s not to trust each other" and how CAAO is working to change that.




Click here to read more and listen to the show.

Top of Page


---
Bill Priemer
COO of Hyland Software
Hyland Software serves as a role model for tech companies - proving everyday that a world-class, international software company can operate and thrive outside of the typical locales such as Silicon Valley - in fact, in Cleveland, Ohio.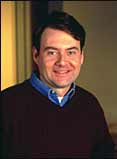 In this interview, Bill Priemer, Chief Operating Officer of Hyland Software, explains their product - OnBase. He also talks about the company's roots and some ideas that have made them so successful.
And if you are cruising Westlake and see a car sporting a "My kid is an Honor Employee at Hyland Software" bumper sticker, you'll know why.
Click here to read more and listen to the show.

Top of Page


---
Paul Stork
Shooting at Case and Office 12 preview
These two short-but-sweet shows feature fellow geek Paul Stork.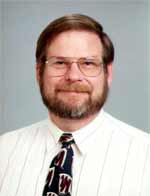 The first is a brief recap of Paul's experience when he was at his office in the Peter B. Lewis Building when the gunman broke in a few summers ago. Technology helped keep him connected to the outside world, including to the Great Lakes Geek, while he was trapped in his office. It's not a new story but it's still compelling.
The other episode is a preview of the next version of Microsoft Office. With the new ribbon user interface and new file formats, you will need a new mindset and may have some transition issues with the upcoming version. Learn about the interoperability with older versions, XML and free and low-cost Office alternatives. And say goodbye to Clippy.
Click here to read more and listen to the show.

Top of Page


---
Talkin' Baseball with Larry Dolan
Owner of the Cleveland Indians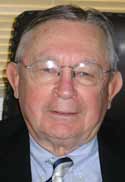 In this fan-to-fan interview, Larry Dolan speaks about the greatest Cleveland Indian ever - and answers a baseball question he has never been asked before.
He predicts how modern players would do against stars of the past and what it takes for small-market teams to compete and win against teams like the Yankees who seem to have an unlimited budget.
Mr. Dolan discusses Chief Wahoo and why he has remained in Cleveland for most of his life.
And, much to the delight of the Great Lakes Geek, he has a special word for his brother, Cablevision Chairman Charles Dolan.
Click here to read more and listen to the show.

Top of Page


---
Red Room Revolutionary
Cathy Panzica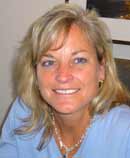 When attorney Cathy Panzica returned to Cleveland after 15 years in London she was dismayed at the state of the City. While many would have merely complained - after all, you can't fight City Hall - Cathy decided to make some changes - revolutionary changes - in town.
Cathy started a group called the Red Room Revolution and has become a powerful and outspoken force in the local business and tech community and as such, has been the focus of much curiosity, praise and criticism.
This show will satisfy your curiosity - about the Red Room Revolution, Panzica Investments, the City of Cleveland, former Mayor Jane Campbell, women in leadership and more.
Click here to read more and listen to the show.

Top of Page


---
Got an Idea?
Jennifer Thomas -Civic Innovation Lab Director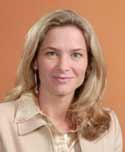 Have an innovative idea? We all have but most just remain ideas. Cleveland is fortunate to have an organization whose sole purpose is to provide guidance and even funding for innovative ideas that will help the community.
The Civic Innovation Lab will give you guidance from expert mentors and up to $30,000 to turn the idea you are passionate about into a reality that positively impacts the economy of Cleveland and Cuyahoga County.
In this episode the Geek interviews Jennifer Thomas (remember Cleveland Clicks?) the Director of the Civic Innovation Lab.
Click here to read more and listen to the show.

Top of Page


---
Reporting on the Reporter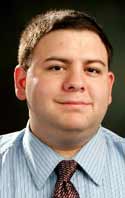 How does a self-proclaimed "pop culture Renaissance Man" from Boardman Ohio become the Technology Reporter at Ohio's largest newspaper?
In this episode, the Great Lakes Geek turns the microphone around and interviews Plain Dealer Technology Reporter Henry Gomez.
You will hear how Henry defines his tech beat - it's not just IT - and the best way for your company to get some coverage either in print or on his popular blog.
Listen to who is on Henry's interview wish list and his opinions on print vs. online and the Cleveland tech scene.
And find out if the Geek really does have PCs older than Henry.
Click here to read more and listen to the show.

Top of Page


---
Software Patent Institute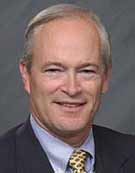 Are you an expert in the field of patent law? Me neither. But it's an important area in the technology world. And growing more important every day.
In this show, Rollie Cole, Executive Director of the SPI, says that when you consider the number of patent applications filed and the number of examiners available, the examiners have about 7 hours to look at a patent application. That's not very much time for complicated technology. Especially when the patent examiners are not experts in Information Technology or Nanotechnology or other evolving areas.
Learn about this important issue and what the SPI is doing about it. Also, learn about a national think-tank located right here in Great Lakes Geek territory in Indianapolis.
Click here to read more and listen to the show.

Top of Page


---
Can you hear me now?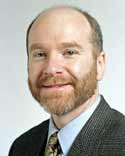 While iPods and other MP3 players are a great convenience and a useful/entertaining tool, with improper use they can cause serious damage to your hearing.
World-renown hearing expert Craig Newman, Section Head of Audiology at the Cleveland Clinic, offers advice and a simple rule of thumb, the 60/60 rule, to prevent such damage.
It's a short podcast but a very important one so be sure to share it with your friends and family who don't feel completely dressed without earbuds in their ears.
Listen now - while you still can
Click here to read more and listen to the show.

Top of Page


---
Windows Vista Preview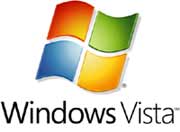 Longhorn, Vista, IE7, Avalon, Bitlocker, Indigo, and so on. What are these things and what do they mean to you?
The next version of Microsoft Windows - called Vista - will be on store shelves in late 2006 and it is a significant upgrade that may require some hardware upgrades to take full advantage of all the features.
Network admins and techies will like some of the new features like bitlocker encryption, a new networking stack and having users run as regular users rather than admins. All users will be introduced to a new user interface and other new, cool features.

Learn about Vista from Brian Gorbett, Technology Specialist at Microsoft now so you can start planning for this major release.
Click here to read more and listen to the show.

Top of Page


---
Hard Hatted Women
A Google search for Hard Hatted Women will prompt Did you mean Hard Headed Women?
And in an era when women still make about 71 cents for every dollar that a man earns, local non-profit Hard Hatted Women strives to train, advocate and support women in non-traditional jobs that often offer more pay, benefits and security than some others.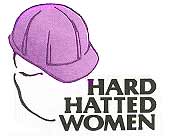 While most of the jobs targeted are in the construction trades, the group is also getting into training for A+ certification for the IT world and Micro-Electro-Mechanical Systems (MEMS) training.
In this interview, the Great Lakes Geek wonders why boys and girls have the same interest and aptitude in math and science till about age 13 and why so few women are in the lucrative IT world. Is there a Silicon Ceiling?
Then the Geek speaks to 4 Hard-Hatted Women and learns how their organization helps women in and into non-traditional careers.
Click here to read more and listen to the show.

Top of Page


---
Virtual Machines
The Great Lakes Geek speaks with Paul Stork
Paul Stork has a wide and varied knowledge about PCs and Information Technology. He's been messing with computers for 35 years or so.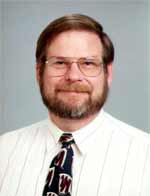 But did you know that you could mess with, or actually put to productive and cost effective use, many different "computers" with different operating systems, hardware and software without having a separate piece of hardware for each?
That's the basic idea behind Virtual Machines.
In this interview, Paul explains what a Virtual Machine is and why you and your company may want one. He also looks at the 2 main players in the market - Microsoft and VMware - and explains how they have different approaches.
Click here to read more and listen to the show.

Top of Page


---
"He'll always have Cleveland."
The Great Lakes Geek speaks with Les Roberts
How does an LA writer and producer of such shows as The Man from UNCLE and Hollywood Squares come to Cleveland and not only stay but create a 13 book series about the town?

You may know Les Roberts for the Private Detective Milan Jacovich books that are set in and just ooze Cleveland - it's people, organizations, streets and institutions.
In this interview, you will learn how writing is entrepreneurial and about Milan's, er, Les' podcast show.




Click here to read more and listen to the show.

Top of Page


---
The New Guy at NEOSA
The Great Lakes Geek speaks with Brad Nellis
Quick - Name the Director of NEOSA? If you said Jim Cookinham, you're in for a surprise.

Brad Nellis took over at NEOSA last year. You may know Brad from his time at NEO411.biz.
In this interview, Brad tells about his plans for NEOSA, some thoughts on regionalism and shocks the Geek with an admission.
Click here to read more and listen to the show.

Top of Page


---
Super Bowl Commercials - The winners and losers in using SEO to capitalize on their marketing dollars
Bonus Mini-show
In this quickie add-on to our SEO series, we report on a marketing company that looked at the 16 Super Bowl advertisers who used a special URL in their commercial.
Which of these did the best job in using good SEO (paid and organic) to leverage those expensive ads? Listen to this short, special edition of the Great Lakes Geek show.
Click here to listen to the show (4,839KB - 5:09).

Top of Page


---
Search Engine Optimization (SEO) - Part 3 of 3 -
with Jan Limpach
In this final episode in a series on Search Engine Optimization (SEO), the Great Lakes Geek explains how SEO is a lot like Adam Smith's Invisible Hand theory from his 1776 classic The Wealth of Nations.
Then we learn what the most valuable piece of real estate - the waterfront property - is on your web page from SEO expert Jan Limpach.
Jan asks "what's in your head?" and reluctantly tells us how he was named the person of the 20th century in his avocation field.
Click here to read more and listen to the show.

Top of Page


---
Search Engine Optimization (SEO) - Part 2 -
with Jeff Rohrs
In this second episode in a series on Search Engine Optimization (SEO), the Great Lakes Geek explains that SEO can be tricky because the search engine directories don't owe you a thing - they can change the rules at any time and they can ban you if they want. Yes, it's their ball and they can take it home anytime they want.

Then the Geek interviews Jeff Rohrs, President of Optiem
Jeff, who is also a lawyer, explains a famous court case involving Google and the First Amendment.
And he also reveals just what he does in his basement after hours.
Click here to read more and listen to the show
Top of Page


---
Search Engine Optimization (SEO) - Part 1 -
with Sage Lewis
In this first episode in a series on Search Engine Optimization (SEO), the Great Lakes Geek explains what SEO is and how it can be applied to drive interested visitors (and hopefully customers!) to your web site.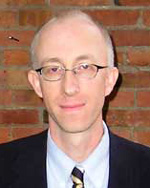 Then the Geek interviews a nationally known SEO expert working right here in our backyard - Sage Lewis of SageRock.com
Sage will talk about SEO in the region and nationally and tell how Pay Per Click is booming - and a tool that every web marketer should be aware of.
He'll also tell us how SEO leads to a clear and measurable Return on Investment (ROI).
And did you ever wonder what guys like Sage did before there even was a World Wide Web, let alone search engines? Find out in this episode.
Click here to read more and listen to the show
Top of Page
---